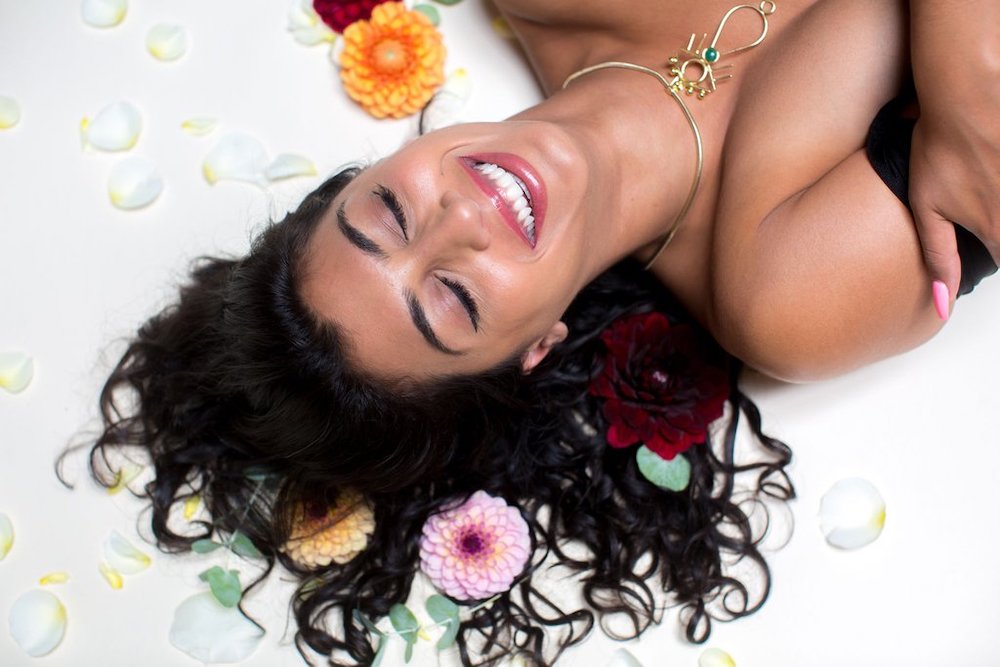 #QuarantineLife Shopping: Renegade Craft Virtual Fair
T he benefits of shopping small extend well beyond times of crisis so you can only imagine what your support can do amid the COVID-19 pandemic. As Renegade Craft Fair goes online for the first time they popped-up in Chicago some 17 years ago, we present you a win-win situation: Enhance your #QuarantineLife while supporting local businesses from the U.S. and beyond. Artists, designers, makers and all-around creatives come together to share their products and services, turn on their cameras for live sessions, workshops, talks and classes, and collaborate in activations and virtual experiences especially designed to bring the community together during this challenging time.
The first ever virtual Renegade Craft Fair kicks off this Friday, April 24, and will continue every weekend through May. "If there's a silver lining to this, it's that we now know for certain, in our heart of hearts, that connection is what makes us human," says the team behind Renegade Craft Fair. They're right. So here's a few tips on how to make #QuarantineLife a little better. Remember: We are in this together even while staying apart. See you in the dotcom.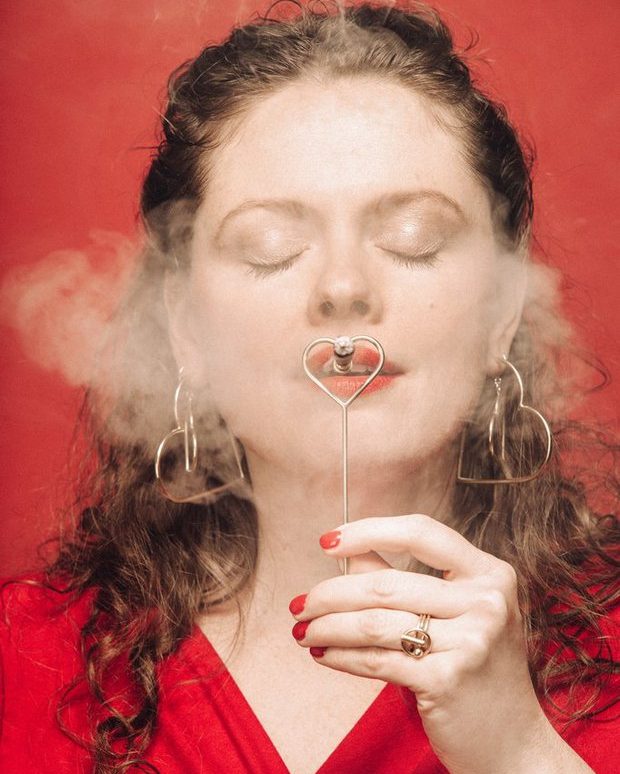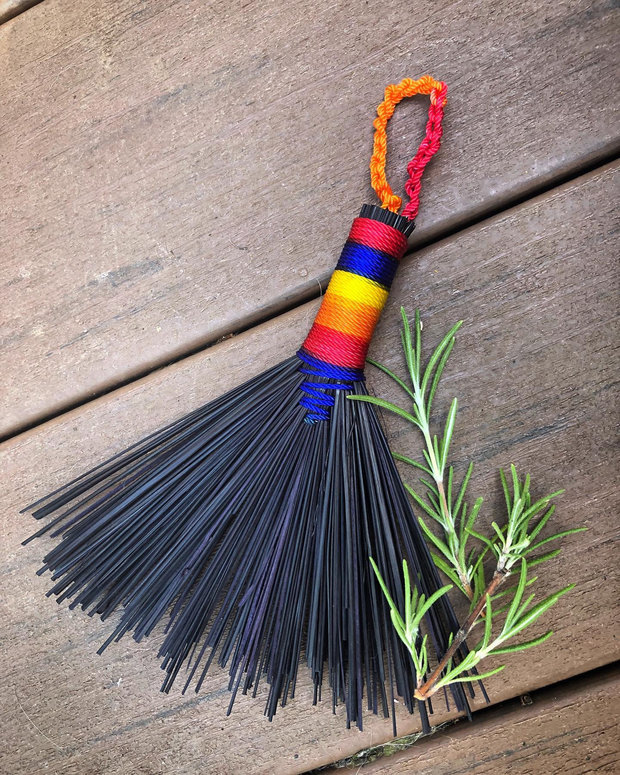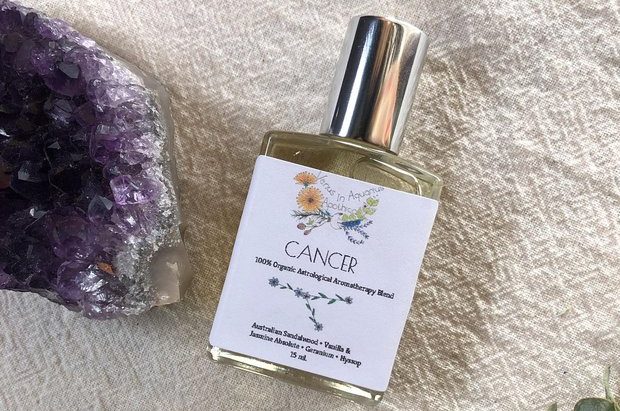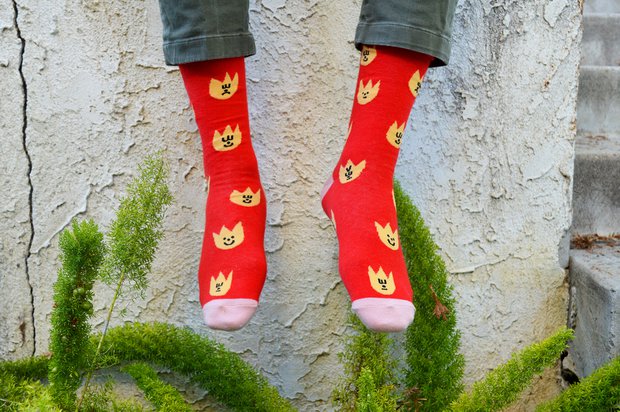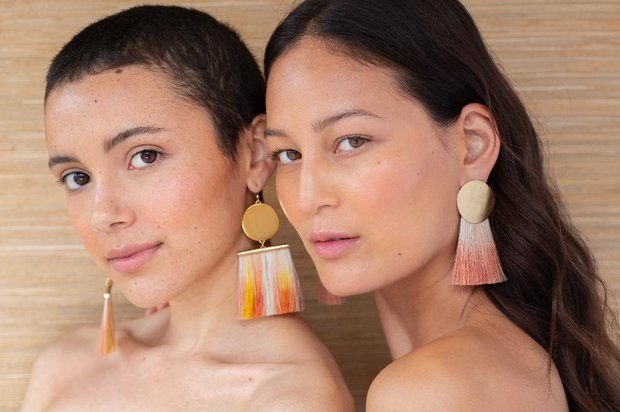 Renegade Craft Virtual Fair, 2020
Can you think of anything cozier than curling up in a fuzzy blanket with a glass of wine in hand? Neither can we. Which is why we thought you might like Sarlis. Think blankets, pillows and apparel all created by Sarah Lasater in her California apartment/studio before they get sustainably packaged with recycled and reusable materials and on their way to your home. The Sarlis designs come in a variety of fun patterns and unexpected color combinations many of which feature flora and fauna—from trees, tulips, hilltops and the sun, to cats, worms and snakes. But Lasater has many talents.She also makes ceramics and jewelry, prints and stationary, even socks and tote bags. The best part? Maybe after her ceramics and needle-punch pillow making workshops this weekend you will be able to do the same.
Sarlis, Renegade Craft Virtual Fair, 2020
BUT FIRST, SPRING CLEANING
Take the chore out of the chore. First step: Replace your same old cleaning supplies with brand new, hand-made, bright-colored ones that could easily be mistaken for design objects. "Hearth Craft Brooms is the manifestation of my home philosophy: that the home is sacred and so is sweeping it," says Alyssa Blackwell, the Broommaker herself. "Each product is always built from the same core principles: sustainability, craftsmanship, and a little bit of Earth Magic," she explains. While we may not be able to promise Hearth Craft Brooms will transform Spring cleaning into a magical ritual, one thing is for certain: at the very least they will make it more fun—even if you hate dusting.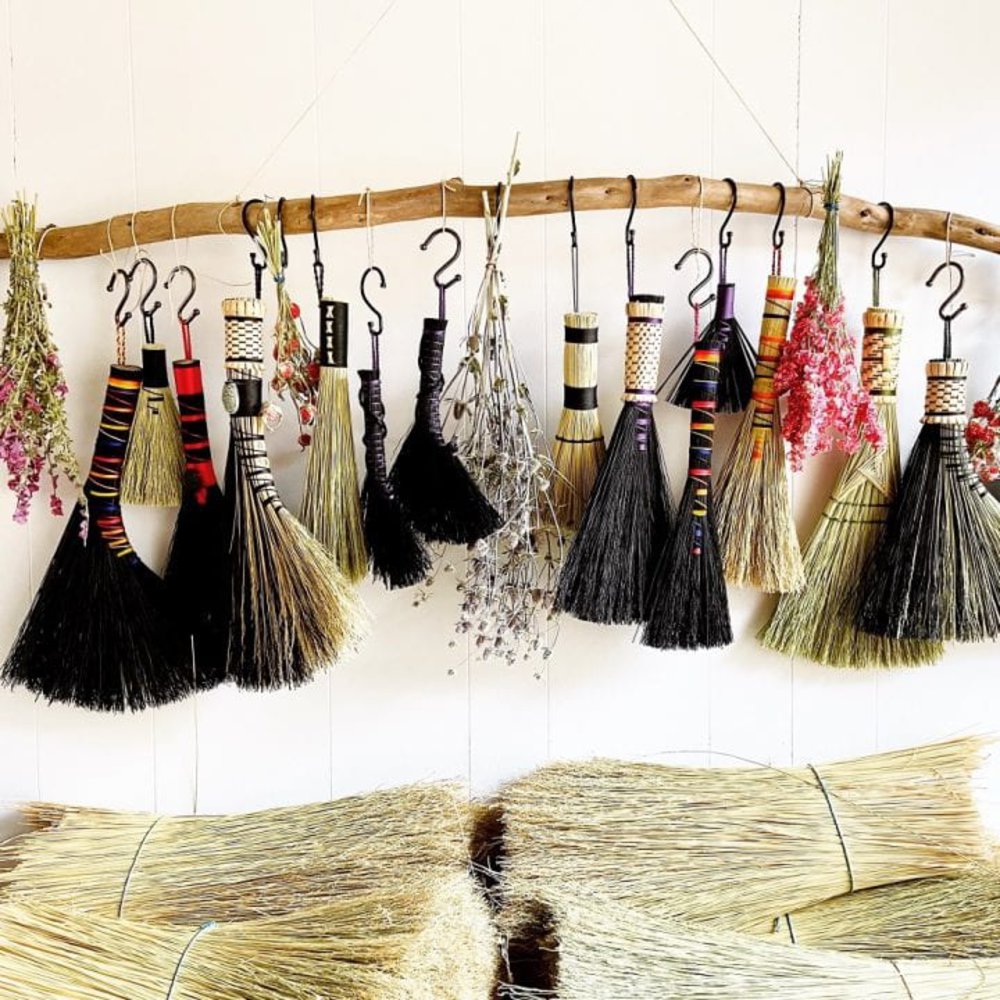 Hearth Craft Brooms, Renegade Craft Virtual Fair, 2020
Anna Monet makes ethical jewelry—think natural dyes and horsehair—in colors that are guaranteed to brighten your day and your mood. Combining her passion for metalsmithing and her love of intentionally sourced, unique organic materials, Monet creates her eclectic statement pieces in hopes that they will go beyond just jewelry— that they'll become talismans of protection and prized possessions in celebration of each woman as an exemplary expression of nature's beauty, as she puts it. Did we mention they will complement any #QuarantineLife outfit—even if you're only getting dressed from the waist up?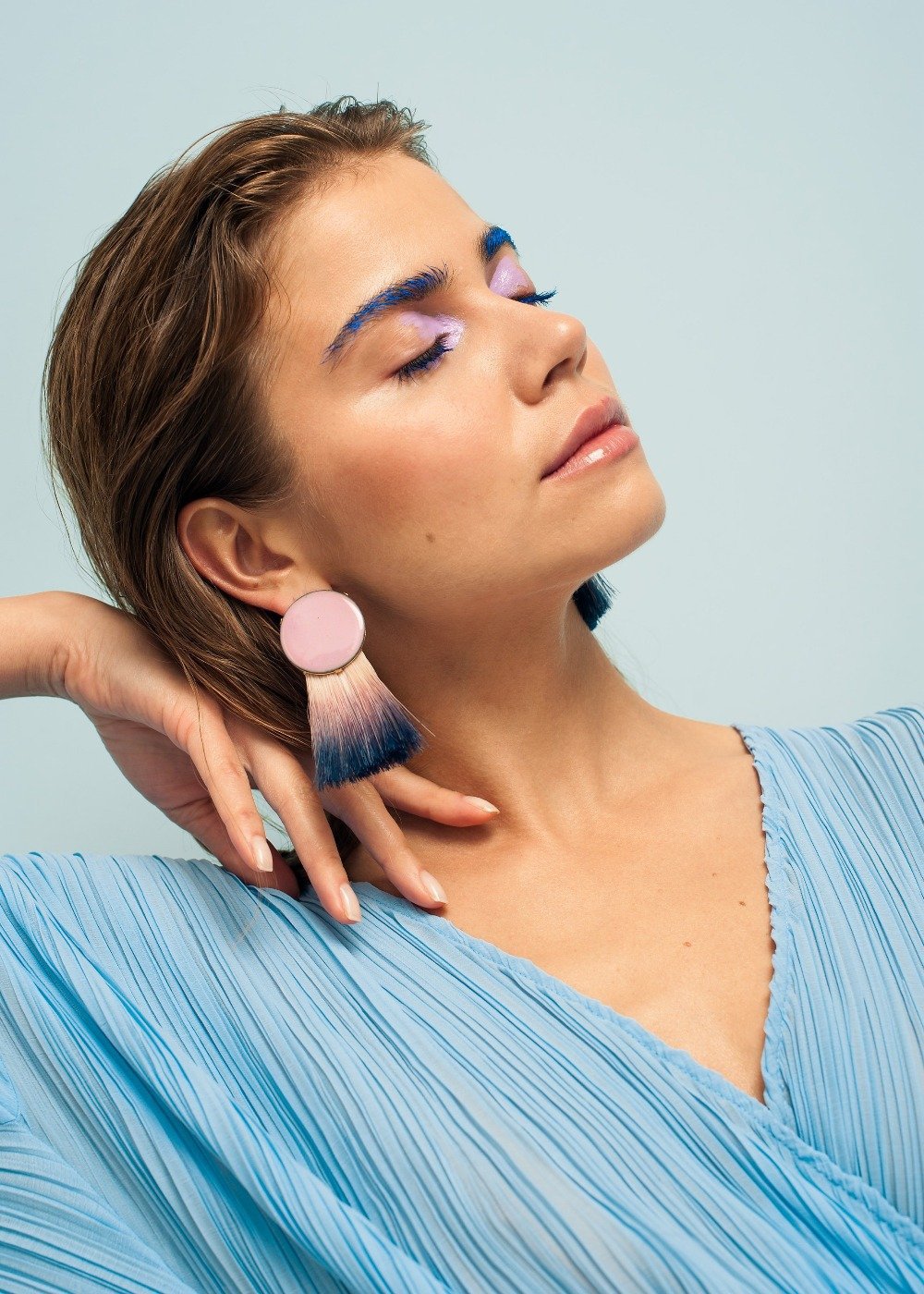 Anna Monet, Renegade Craft Virtual Fair, 2020
Looking for ways to make #QuarantineLife a little prettier? Say no more. Enter Julie Peach with her "decade-old hobby/side hustle/trusty small business," as she puts it. "I have been hand-carving linoleum printing blocks to create colorful textiles since 2008," she says. "Each block is illustrated, hand-carved, print-tested, and refined. Each textile piece is hand-printed—some pieces require upwards of four dozen prints to complete the pattern," she adds. "Then I press, sew, heat set, and package the goods in my studio. Rinse. And repeat." The result is a maximalist aesthetic the founder has fully embraced. "More is more," she says. "More is better". The color combinations? Blush, seafoam, melon pink, indigo and burned orange. The patterns? Boho stars, cerulean sardines, skeleton leaves, palm sunsets and waves. The canvas? Pretty much everything from table linens (cocktail and dinner napkins, runners and tablecloths), to pillows, to produce bags. In short,  Julie Peach can and will give your table, your space and your mood that extra umph it needs.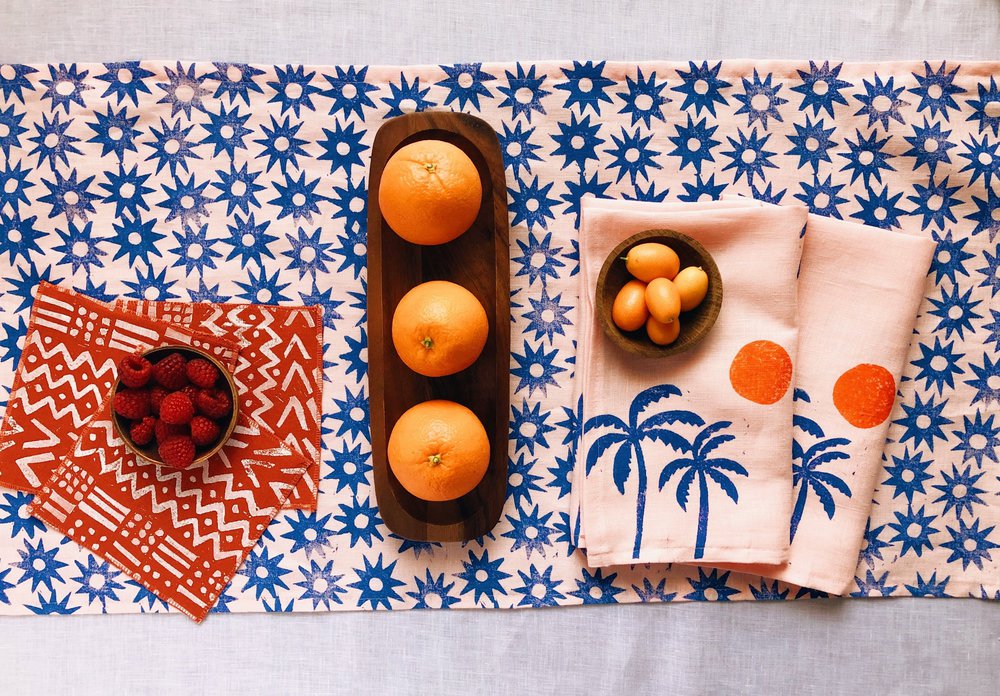 Julie Peach, Renegade Craft Virtual Fair, 2020
Here to shift cultural norms, High Society Collection is not your ordinary jewelry studio. Their sophisticated rings, necklaces, bracelets, earrings and accessories serve a double purpose: they're smoking devices in disguise. Existing at the intersection between object and fetish, the cleverly designed pieces open up a whole new world—one that reveals cannabis accessories for more than just smoking. "High Society Collection embodies minimalism with Art Deco details," says founder, Erin Colvin, explaining, "our jewelry is a special combination of form and function". Their motto? "Smoke in luxury". Imagine a 24K gold-dipped lighter cover turned necklace, a brass pin to top off your #QuarantineLife messy bun that's also a joint holder or a ring with a small circle on top to help you blow the perfect smoke ring. It is then when you realize that high design takes a whole new meaning.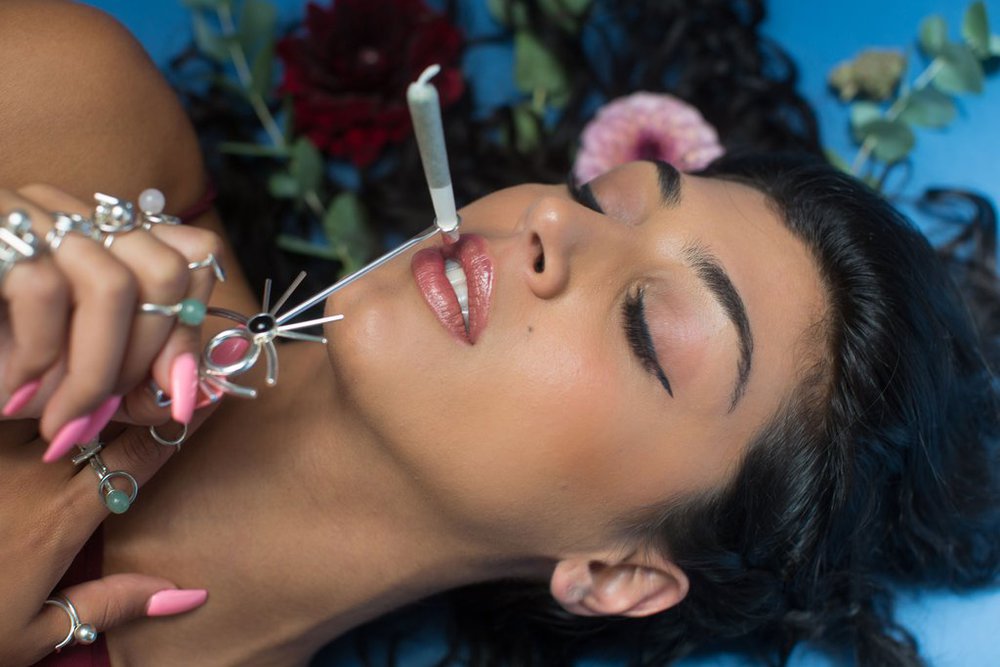 High Society Collection, Photo by Bria Bronwyn (Model: Nusheen Bakhtia), Renegade Craft Virtual Fair, 2020
Have you ever had a cocktail so good you wished you could literally bathe in it? Well, now you can. Sort of. Soap Distillery's line of  bath and body care is inspired by wine, spirits and cocktails. Um, yes please! With a full line that includes perfumes, soaps, body oils and scrubs, beard and hair care, mineral salt soaks and everything in between, Soap Distillery is going to make you and your house literally smell like a bar—and we mean that in the best way possible. From gin, absinthe and tequila, to Negroni and Whiskey Milk Punch, to Chocolate + Rosé, to limoncello, to Coffee + Whiskey Lip Balm their products will change your self-care ritual once and for all. And let's not forget their signature Beer + Cigarettes soap bar—their super famous scent that also comes as a body oil and a candle. Get yours ASAP because what better time to shop Soap Distillery than the present? We bet their delicious scents will make you feel like you escaped #QuarantineLife—even for a short while.
Soap Distillery, Renegade Craft Virtual Fair, 2020
EXPLORE ASTROLOGICAL AROMATHERAPY
During #QuarantineLife wellness is king and what better way to take care of ourselves and others than by trying the healing powers of aromatherapy? From essential oils and body elixirs, to facial mists, masks and toners, to candles, to organic tea, everything in the Venus In Aquarius Apothica shop is intentionally made alongside astrological phenomenons and moon cycles. "My goal is to use only the goodness from nature," says founder, Samantha Phillips, about  her 100% natural approach, "because that's where the real magic happens." We couldn't agree more. Let the celestial-inspired alchemy begin.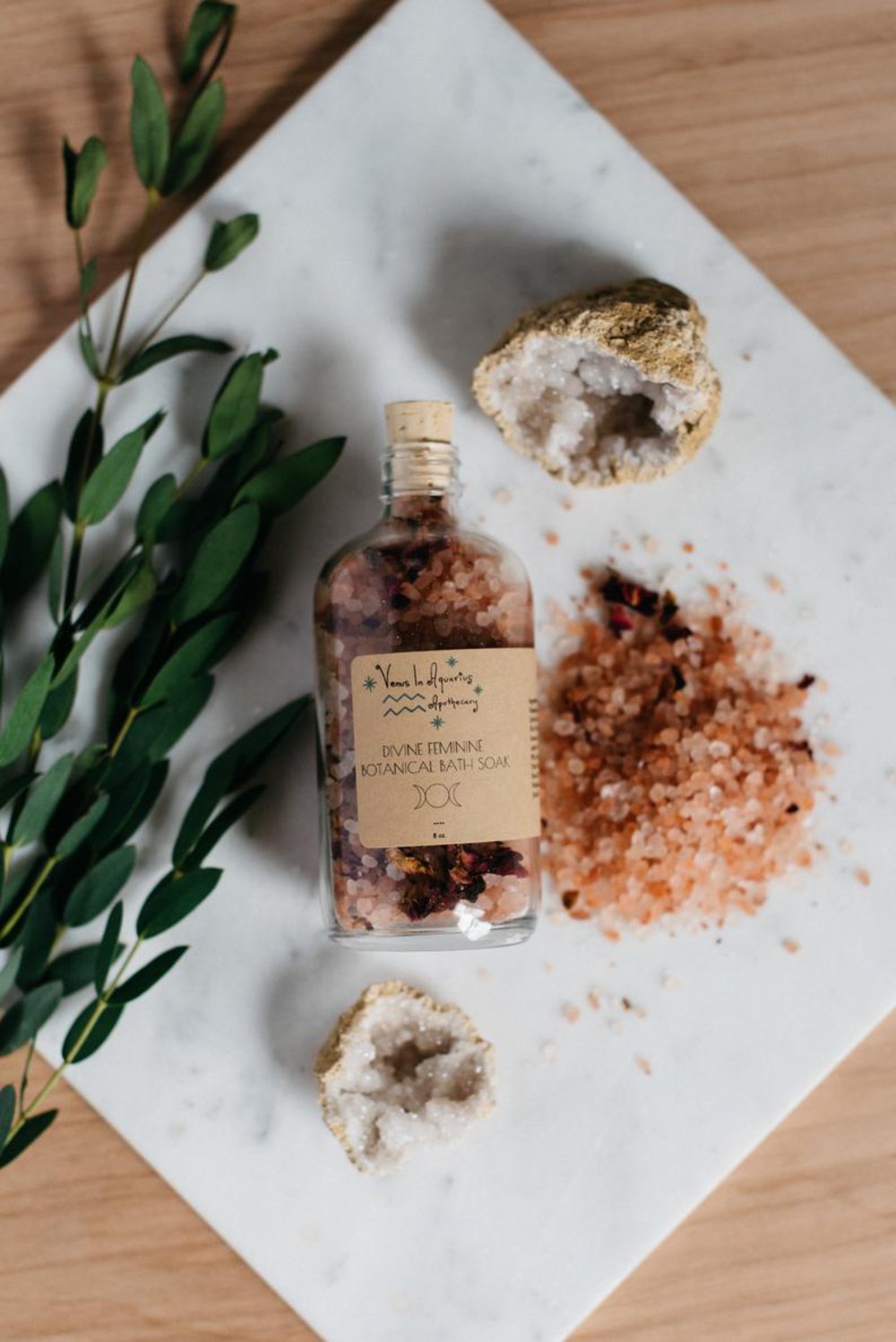 Venus In Aquarius Apothica, Renegade Craft Virtual Fair, 2020
JAM MAKES EVERYTHING BETTER
Major sweet tooth? Trade Street Jam is here for us all. But stay assured this is not your ordinary jam. Instead they hand-make flavors like Blueberry Lemon Basil, Smoked Yellow Peach, Strawberry Chipotle and Fig and Blackberry Mulled Merlot. Trade Street Jam, a chef, woman and minority-owned and certified business that started in a tiny apartment in North Carolina on—you guessed it—Trade Street, is here for all your jam needs: try them in salad dressings and fancy marinades, BBQ sauces, gourmet cheese platters or craft cocktails. But if #QuarantineLife has you feeling like desperate times call for desperate measures, simply follow the team's advice: Enjoy with a spoon!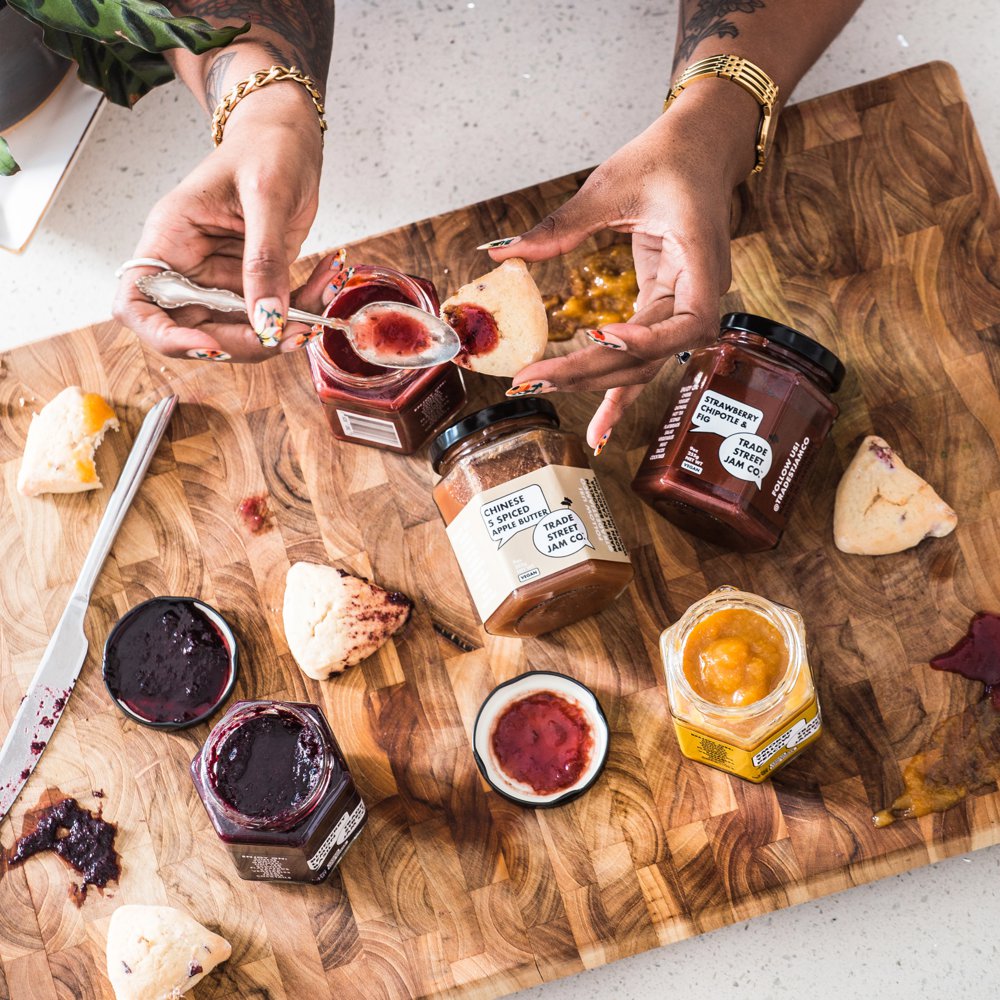 Trade Street Jam, Renegade Craft Virtual Fair, 2020
Does your #QuarantineLife feel like "airport rules" for drinking—like everything is fair game? Do you need something more elegant than the Quarantinis of the internet world (a gin martini with a whole packet of Emergen-C vitamin C) when it's 5 o'clock somewhere? Would you rather make self-isolation count by learning a new skill? We got you. "Due to COVID-19 we're all honorary members of our Drink at Home Club," says the team behind Yes Cocktail Company. Which is why they're shipping their craft cocktail mixers for your sipping pleasure. "It is divine in a G + T, splashed in champagne for the ultimate mimosa, or even added to sparkling water, lemonade, or tea for an effortless mocktail," say the Yes Cocktail Company mixologists about their Lavender Honey mixer. And that's just the tip of the iceberg. There's Hopped Grapefruit & Rosemary, Hibiscus Rose, Blood Orange & Chili Pepper, Stone Pine & Satsuma… The list goes on. Not much left to say but bottoms up. Because when you're stuck at home craving a cocktail, there's no better skill to master than learning how to bartend like a pro.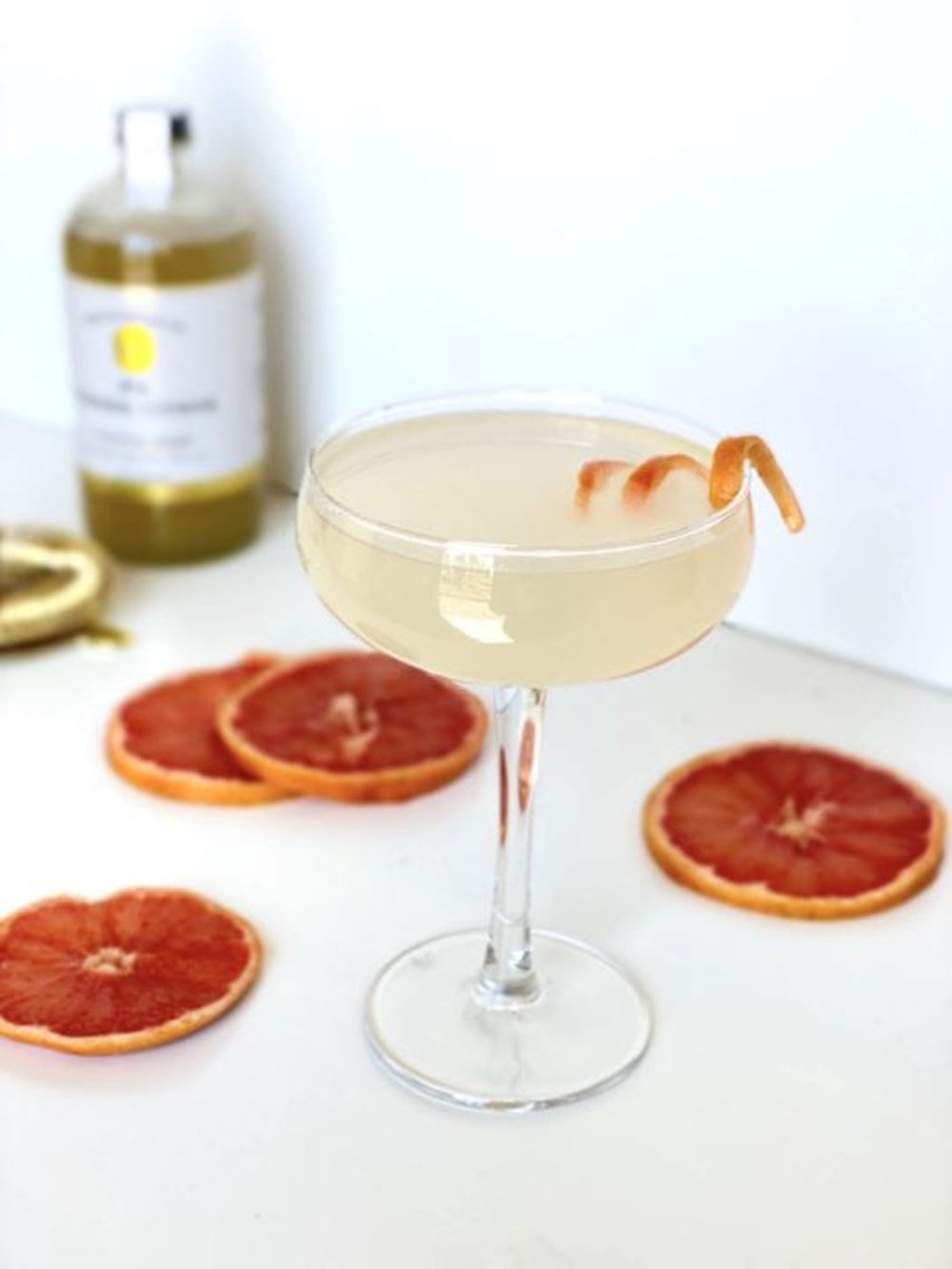 Yes Cocktail Company, Renegade Craft Virtual Fair, 2020
Renegade Craft Virtual Fair
April 24 + 25 and every weekend through May 2020