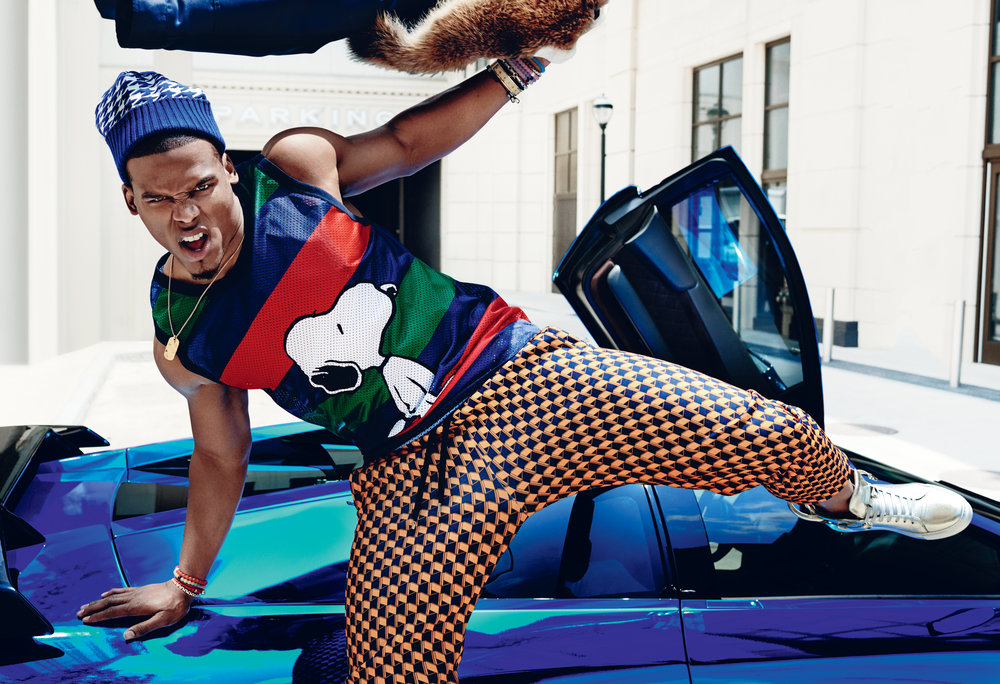 Kanye West Talks Hunks + Heroes
E ven before Kanye West and GQ creative director-at-large Jim Moore sit down at the Ralph Lauren flagship on Chicago's Michigan Avenue, you immediately pick up a vibe—they're in a good mood. And not just because the man behind some of the most iconic photos in the magazine's history has a newly-released book featuring all his favorites, not because the Ralph Lauren space is head to toe dressed up in his honor and Hunks & Heroes: Four Decades of Fashion at GQ (the book, you guessed it) is prominently showcased on top of elegant furnishings of exceptional craftsmanship—think classic red roses and bowties in glass displays—but for another reason entirely. "I'm here with my friend, Kanye," Moore says. And to him that means a lot.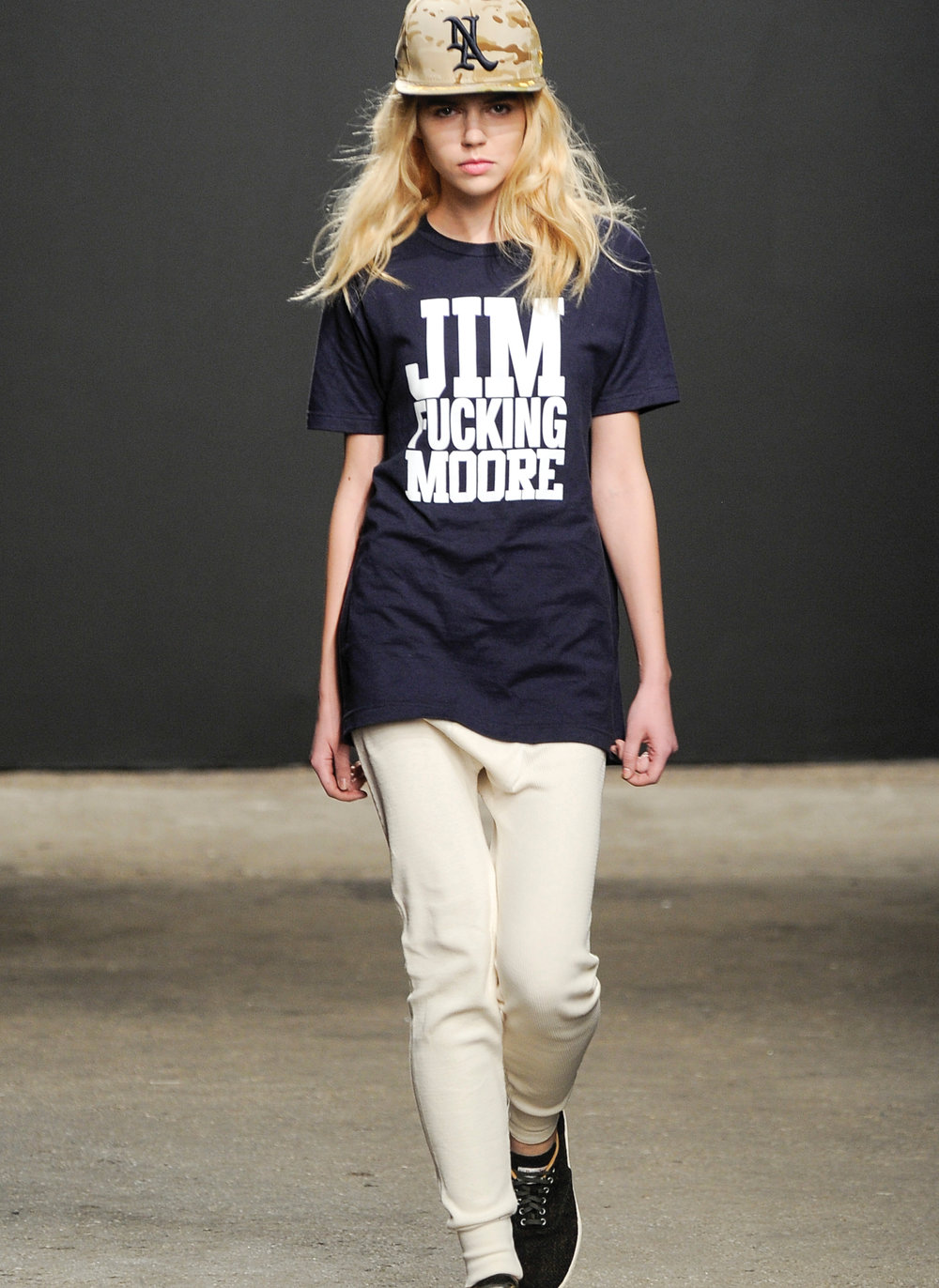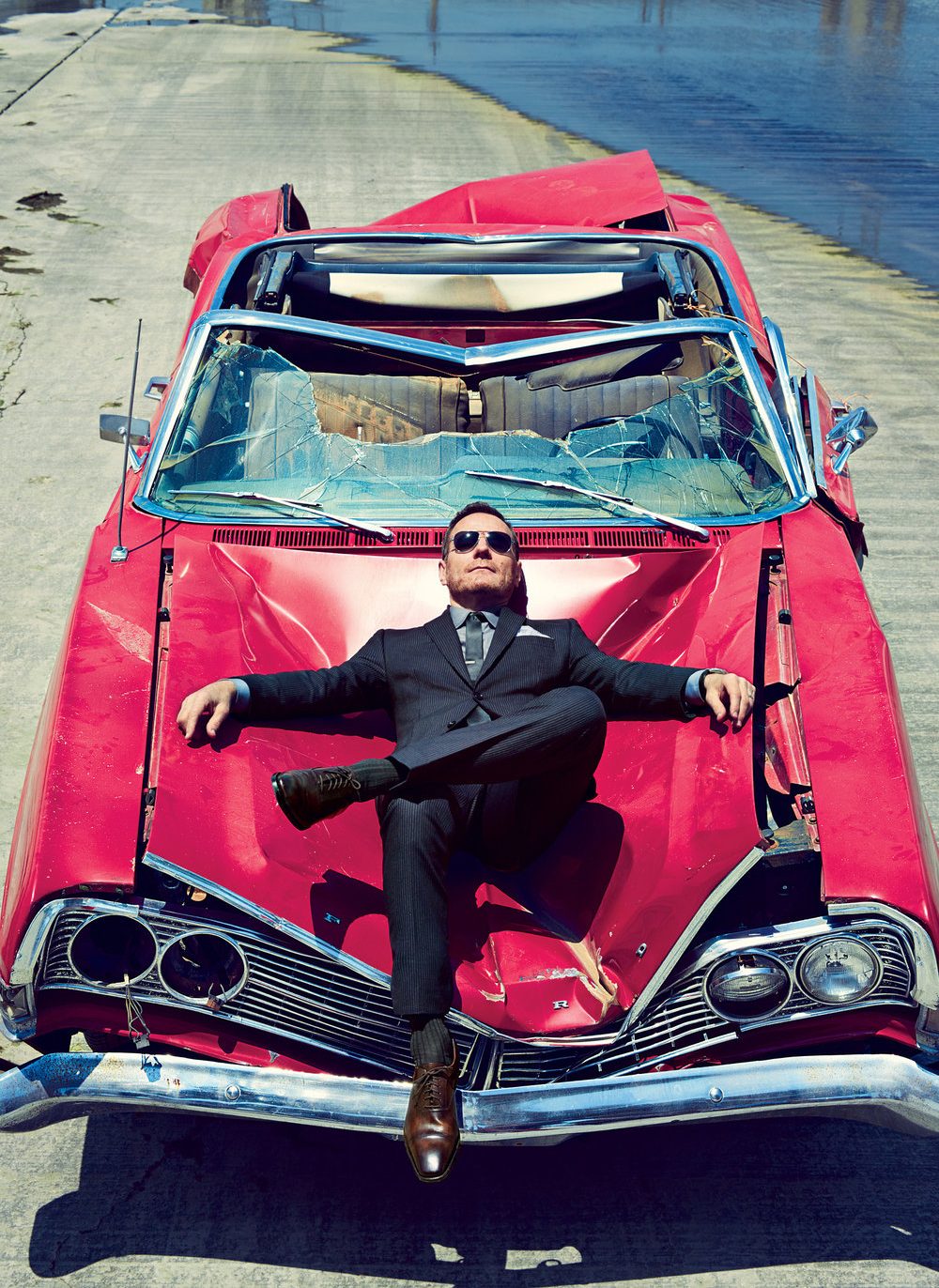 Hunks and Heroes: Jim Moore: Four Decades of Fashion at GQ
For someone who's here to discuss his book coming to life—a celebration of men's style and its evolution through the decades—Moore doesn't look like he's about to talk about himself. But this is not your ordinary coffee table book, much like this is not your ordinary book launch conversation. "I know that in your early days with your albums, Graduation and The College Dropout, you were in a different phase of dressing. I'm wondering if that was influenced at all by Ralph Lauren," Moore tosses the ball. "Oh, 100 percent," says West explaining that he was the kid in the pink Polo. "We weren't talking about Izod or Lacoste—we were talking about Ralph Lauren," he explains. "This was the closest we could get to New York City inside of Chicago. Every time we'd come downtown we got to visit the Polo mansion—even if we couldn't afford anything. The first time we got some money, we came to the store and started wearing two Polos at once."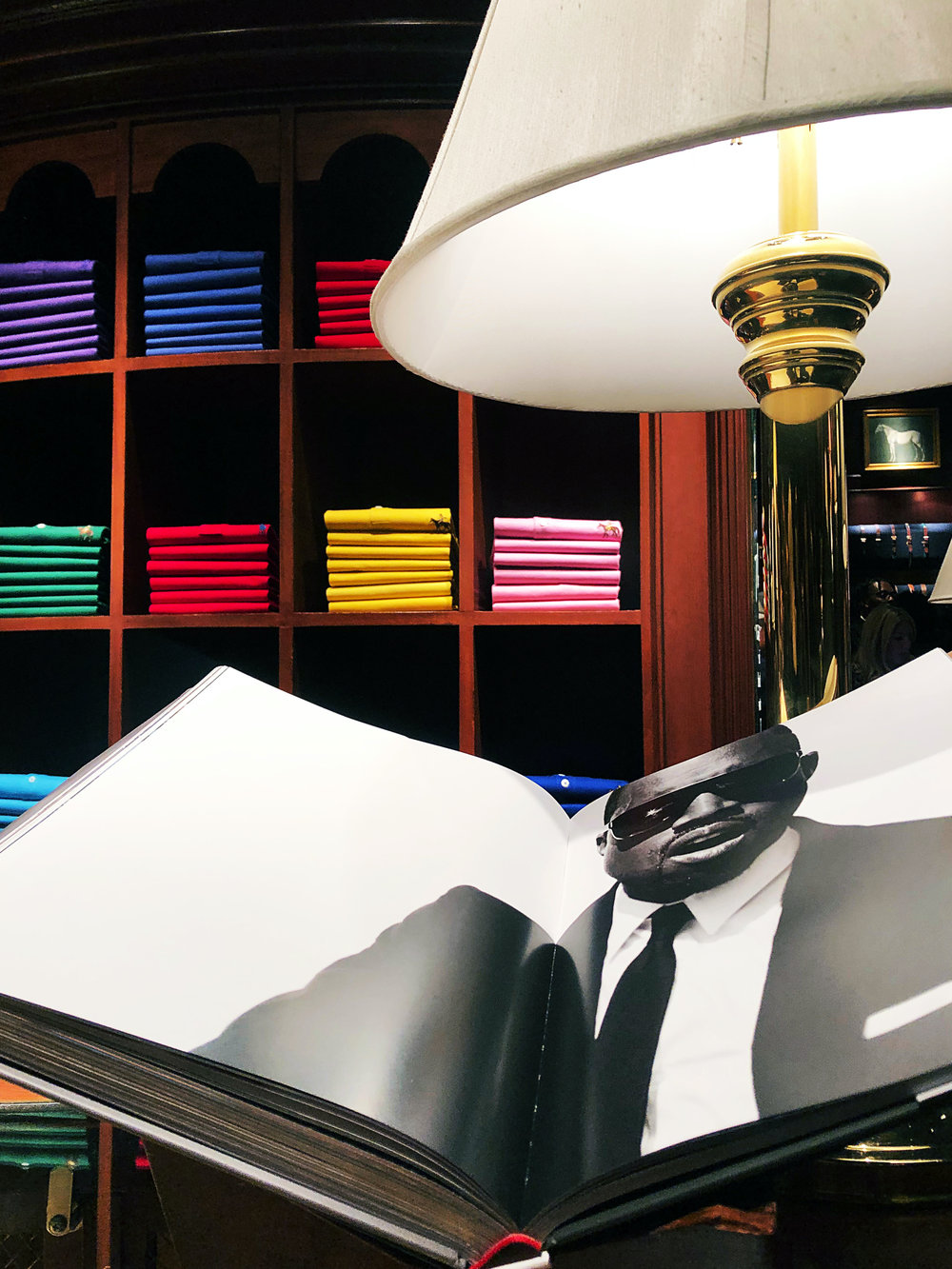 Hunks and Heroes: Jim Moore: Four Decades of Fashion at GQ, Book Event at Ralph Lauren, Chicago, by Vasia Rigou
"You're a designer, you're an artist. When you think about fashion—and I know you and I have had talks into the night about a lot of clothes; we could talk forever about clothes—but how do you kind of take all the noise and separate it and really talk about what you want to be doing—what do you want to be wearing?" asks Moore. "I mean, an outfit makes a statement. It tells your story. It tells your personality and your character," says West. "There's times where I'll say, 'I don't feel Ye.' "I'd always felt so stupid, for years. I was just looking at photographs of myself, and I'd say, 'I look so stupid in this photo.' But I finally feel like I know half of something."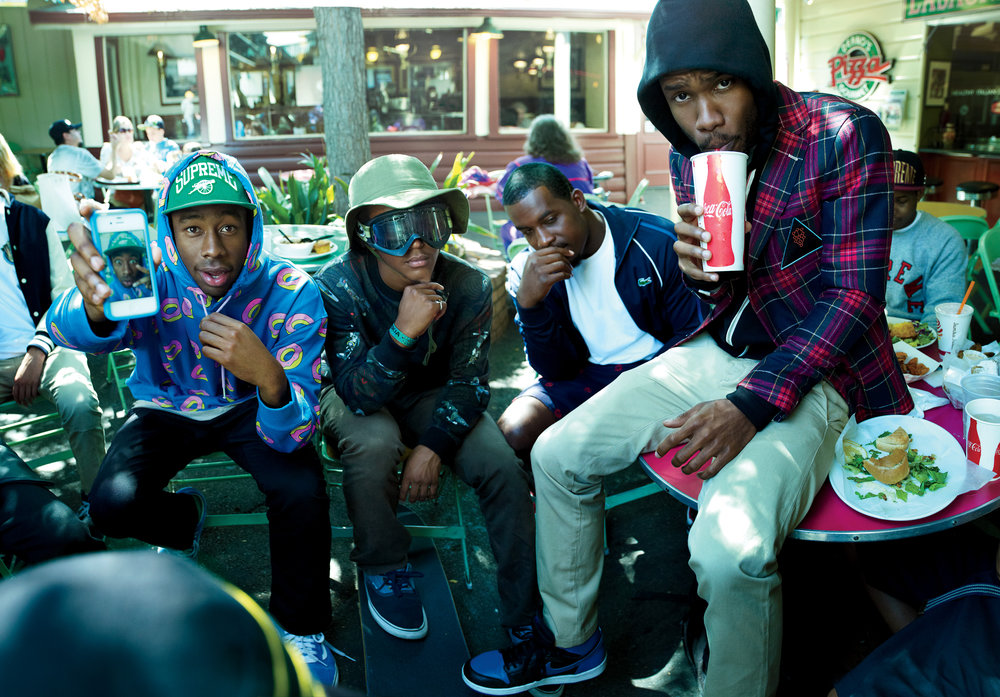 Hunks and Heroes: Jim Moore: Four Decades of Fashion at GQ
"How about GQ? Was it part of your history at all?" asks Moore." Yeah. GQ, Ralph. These are names that you could say, 'I am so…' and then end with that name in the sentence, and people would know what you're talking about," West says. "I remember when American Psycho came out. I didn't see it in the theater, so I really thought the movie was from the eighties," he laughs and the crowd bursts into laughter with him. "The only way to describe American Psycho would be 'very GQ,'" he continues. "I wear a lot of sweatshirts and jogging pants, as you see, but you could just imagine, my wife, Kim Kardashian West, she likes Ye to be very—" "GQ!" the crowd jumps in. "She would have loved to have been here tonight, with me actually wearing a suit jacket," he jokes.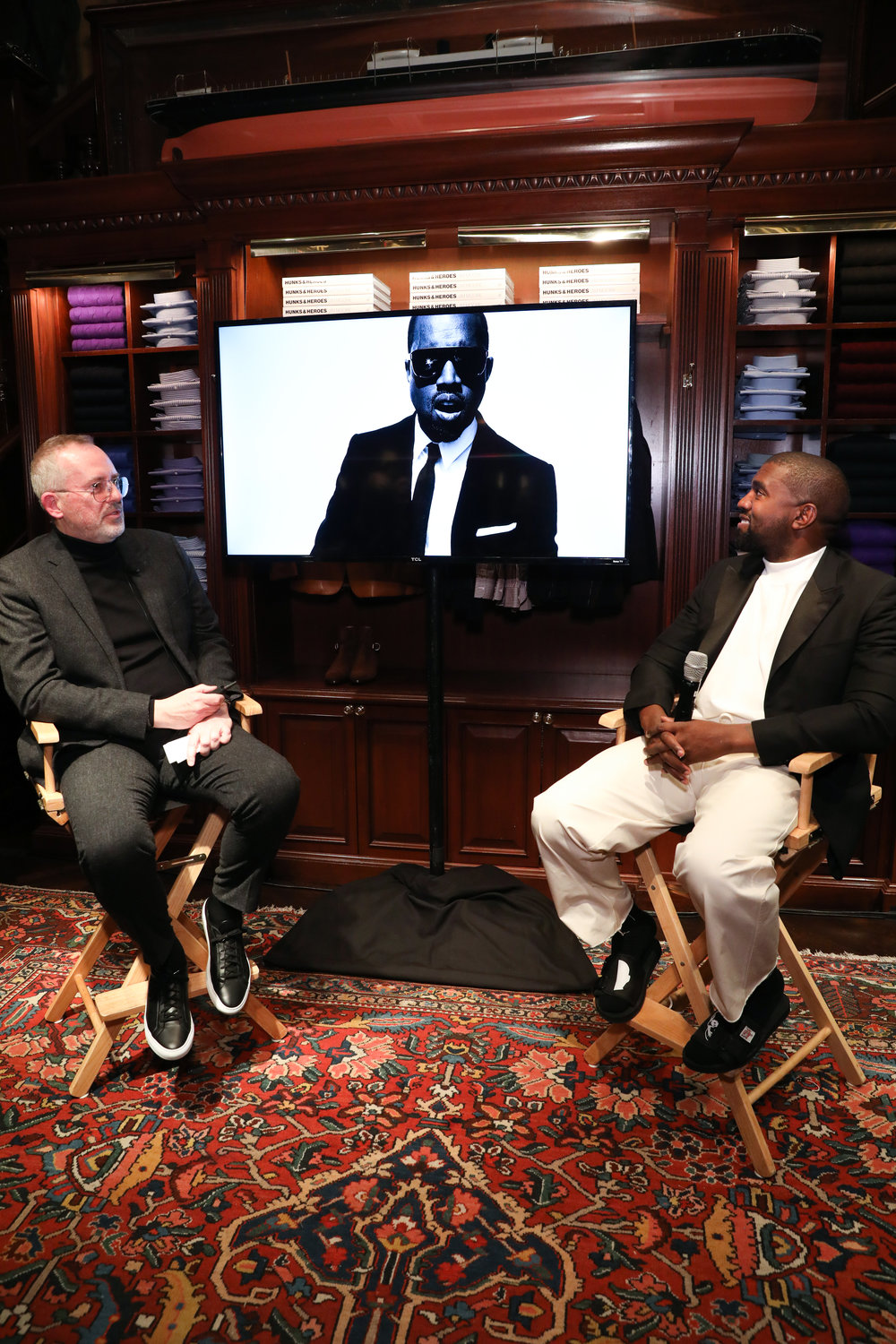 Jim Moore and Kanye West attend Jim Moore Book Event At Ralph Lauren Chicago on October 28, 2019 in Chicago, Illinois. Photo by Robin Marchant/Getty Images for Ralph Lauren.
As the conversation progresses and the two flip through pictures, one after the other, it feels like you're in with the cool crowd—witnessing an exclusive behind-the-scenes that makes the night priceless. From "I know that you're not crazy about this picture. I think it's totally charming," to "The shoot took about five minutes, but the fitting was probably a couple hours," to "Wow, that was a really fun day." They're talking about that 9-hour fitting, where there were 40 or 50 racks of clothes and West was gonna try them all on. "Yeah, that room had Virgil [Abloh], Jerry Lorenzo from Fear of God, Rene [Padora, West's stylist]. We were all in there creating, putting these textures together. You can even see some of the energy that's in Fear of God inside of this idea and makeup," he says. "And Yeezy, too," adds Moore. "I love this shot."
Hunks and Heroes: Jim Moore: Four Decades of Fashion at GQ
When the conversation goes back to the book, Moore has a story to tell. "I went to Anna Wintour first, and I said, 'I really want to do this book, and I'd love to have your blessing.' And it took her about five seconds to say, 'Well, you'd better get started'," he says. "And then the second person I went to was Kanye West, and I said, 'Would you write the foreword?' And it took him about four seconds to say, 'Absolutely. When can you come out so we can sit down together?'" So he did. Moore remembers that day vividly. He turns to West. "I went to Calabasas and I knew the day was going to be filled with lots of wonder and adventure and we were going to see all the projects that you were working on. But I said, 'Can we just sit down for 30 minutes, so you can write the foreword?' And you were like, 'Oh, can't it be a conversation?' I said, 'No, it can't be a conversation, because it's a forward.' You said, 'No, I think it should be a conversation. Like, let's break the mold a little bit here.' So the foreword is actually a conversation between the two of us and we had a good time," says Moore. "I'll never forget it: we were sitting on his couch and he was looking at every picture and the words just kind of flowed—you guys have to read that." West smiles. "I love breaking the mold".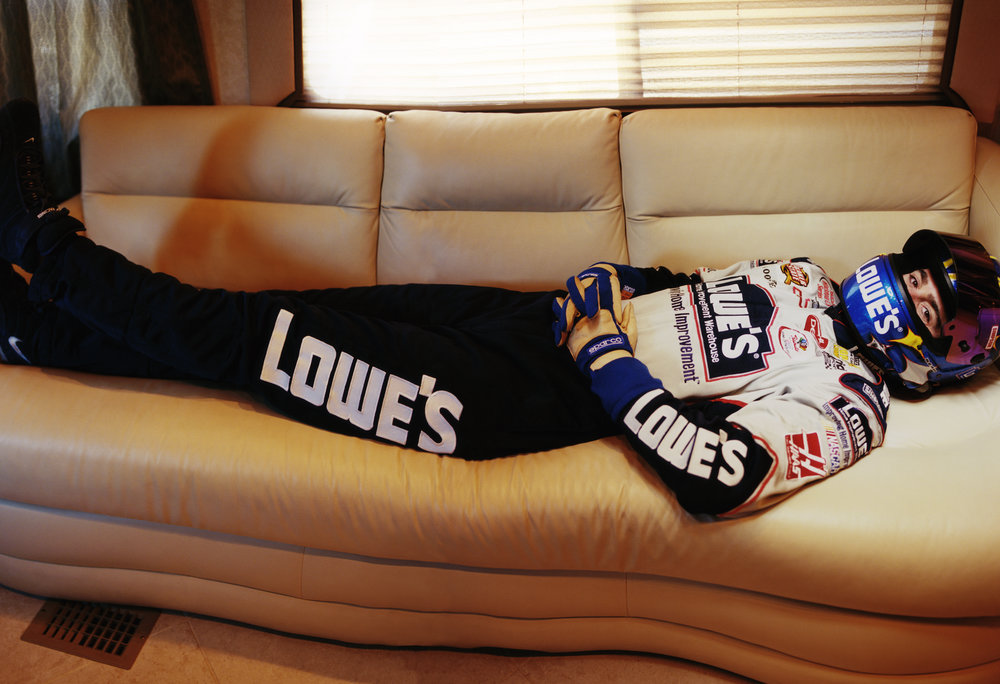 Hunks and Heroes: Jim Moore: Four Decades of Fashion at GQ
Soon after that the tables turn. "I'd like to ask how you got started at GQ," says West and the crowd is all for it. "So I was a fine arts major and I just was not really in the right groove. And I really loved fashion magazines—I looked at Vogue and I looked at GQ," says Moore. Then his mom, whom he describes as "such an enabler," said "I grew up in the Twin Cities—this town isn't big enough for your dreams and your aspirations—you have to go to New York." And so he did. "I took off for New York and started at this little school where it was 90 women, two men, and the alumni were all from Conde Nast and Hearst, and once a week we would go on field trips to magazines, and I just got bitten by the bug and I knew I was in the right place." But growing up in Minnesota, Moore had no idea of how things got done. "Like, was there a director on set? Was it just the models dressing themselves?" he says. "You have to understand, I didn't know any of that stuff. So I went to school specifically to get the job at GQ. And then I looked at the intern board. They had a bulletin board with internships on it and there was one for GQ and I went in and applied and got it. And it was in what's called the promotions department and I was putting stamps on envelopes. But at night I would go into the fashion department and pack the trunks and help them get ready for the shoots—I kind of made myself a little bit of a pest, but really helped them out. And then eventually I was hired." From there he moved up the ladder. "It was a dream come true and still is a dream come true—I found the job of my dreams."
Both Moore and West agree that unlike other professions, being a creative is more of a lifestyle. "It's something that, you know, you do until the day you die," as Moore puts it. "If you're a plumber, you're looking for that moment to hang up your wrench. But I look at Stanley Kubrick and Frank Lloyd Wright, and people who just do it until the end." West jumps in. "People used to look at me like, 'Oh, he's just this rapper,' when we would be out at the shows in Paris. But I've loved being in this community of people who appreciated the art, the suffering, the pain," he says. "It's the artists and the spirit—the true people who grew up and had to get up out of a small town and go to a Company Limited to eventually become the creative director of GQ, who are the leaders of the conversation," he says. "It's not how quick something goes. It's not how quick it can be copied. It's not how much it can be doubled tripled, ten-xed on the stock market and what the market cap is. It's the people here who have had their hearts broken because their mama couldn't afford that jacket that they had to have."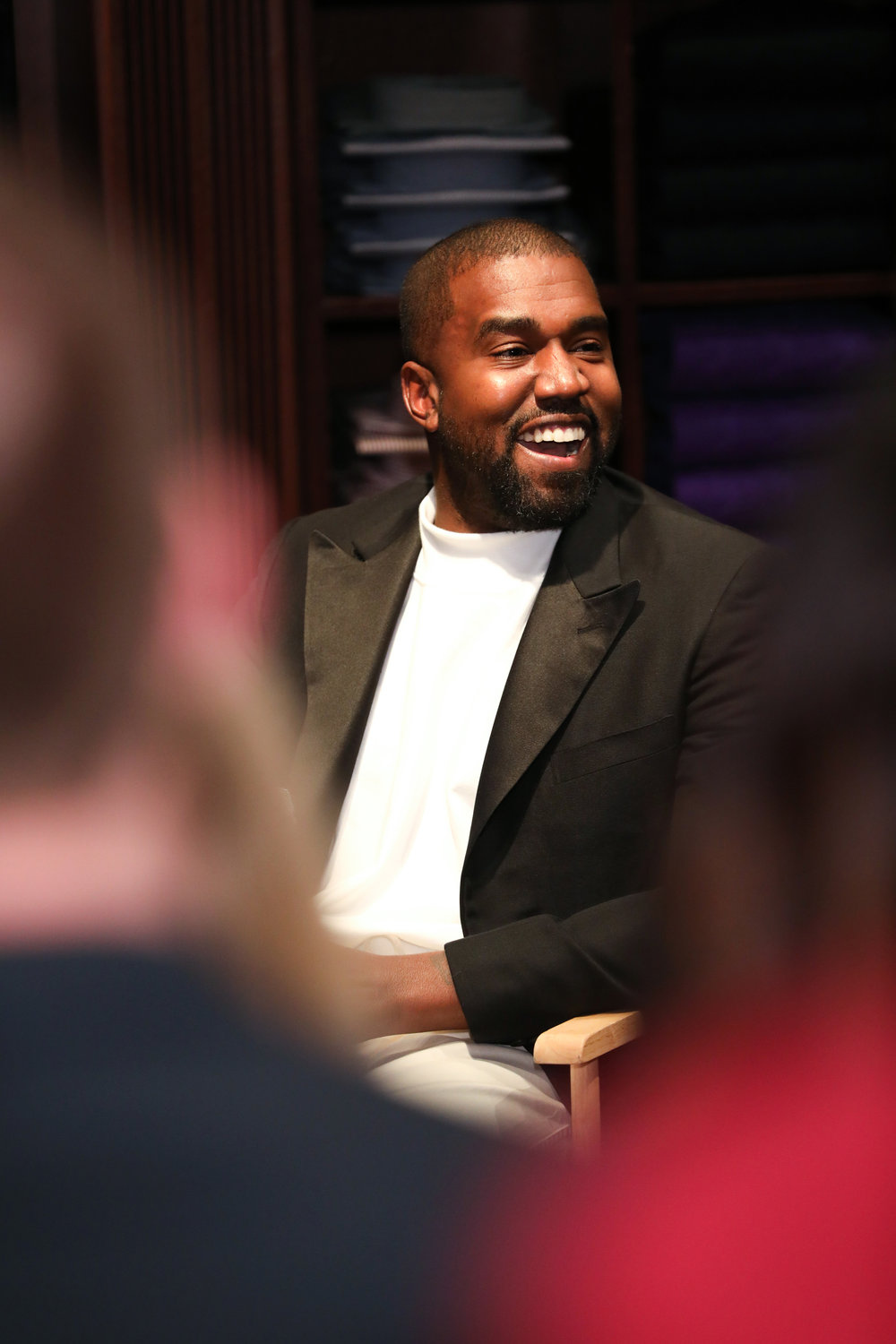 Kanye West attends Jim Moore Book Event At Ralph Lauren Chicago on October 28, 2019 in Chicago, Illinois. Photo by Robin Marchant/Getty Images for Ralph Lauren.
"I had an aunt that had Alzheimer's," West continues. "She had Alzheimer's and she still showed up fresher than everybody else. She couldn't remember anything else, but her suit was so put together and tailored. So those types of things are in your DNA. It's not a marketing scheme. It's not a business opportunity. It is a life path and a life calling that we dedicate our life to imagery, to artistry. It's in our soul. This is a life calling." Then he looks right at the crowd. "Anybody here, like if you haven't got your heart broken, you really don't even deserve to be in this room right now." He adds to conclude: "So we'll always be in front of that jacket and be able to express the way we put it together. And it don't stop until the casket drop. My grandpa—you'd go to him a year before he died, and say, 'That's a nice suit!' He'd say, 'You've got good taste!'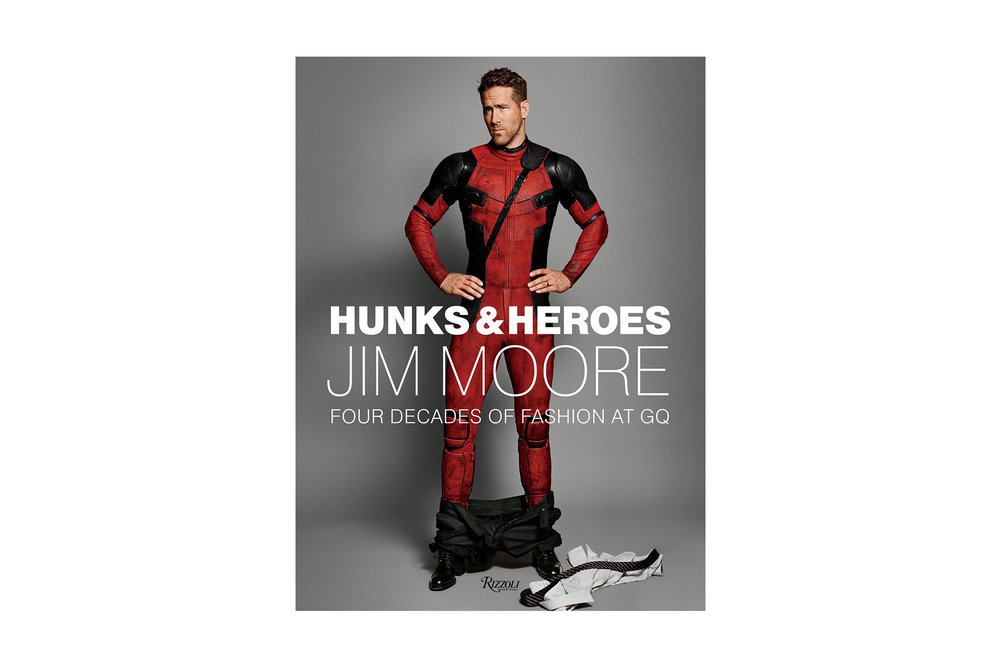 Hunks and Heroes: Jim Moore: Four Decades of Fashion at GQ
Hunks and Heroes: Jim Moore: Four Decades of Fashion at GQ