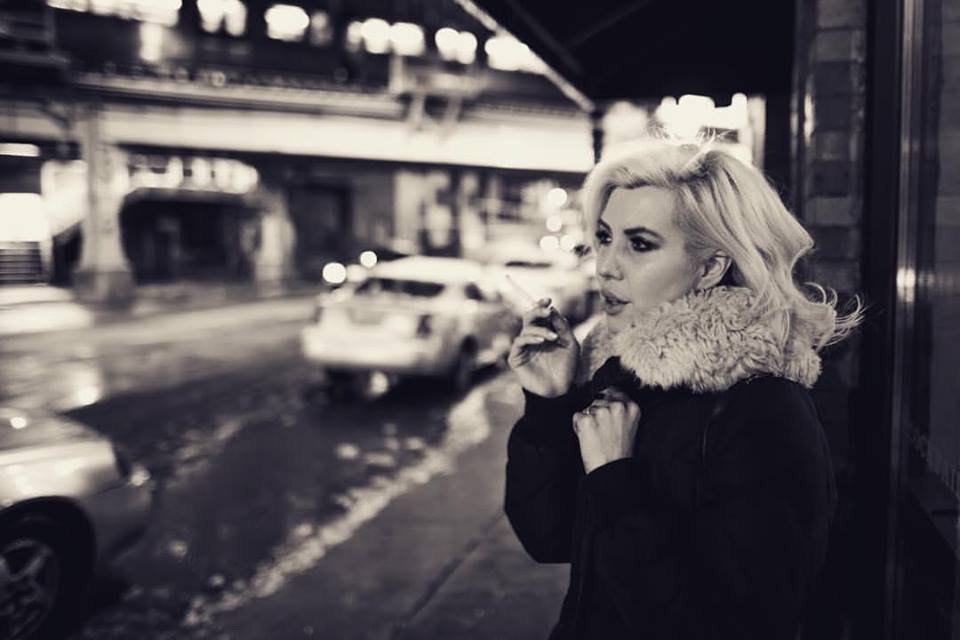 Life in PR: Behind the Scenes with Alex Ott of Chrome City
Much has changed since her first job. In 5th grade, she volunteered to work in a 1st grade California classroom. Today she runs her own PR business, works with some of the greatest local creatives, designers, and entrepreneurs, and keeps dreaming bigger. Inspired by other kick ass women around her, Alex Ott believes in the power of the Chicago community, collaboration, and lifting one another up. Here, she shares her story—from her early California days to today—explaining how a free, independent thinker became a successful entrepreneur by age 30, building Chrome City Creative to help other creative locals shine. Looks like life in the big city suits her.
When you were a kid what did you want to be when you grew up?
Alex Ott: I've always loved kids and wanted to be an elementary school teacher. I used to volunteer with the younger kids from as far back as I can remember. In 5th grade, I was working in the 1st grade classroom and as the years went on, so did my dedication to education. I only changed my mind when I moved to Los Angeles for college and saw that the world was so much bigger than I had imagined. It was then that I decided I wanted to be a writer.
Take us to today: Where did you come from and how did you decide to start Chrome City?
Alex Ott: I grew up in Coronado, CA. —a little island of paradise in San Diego. I moved to Chicago when I was 25 to chase my dreams of doing bigger things in a bigger city. I felt like as my early career grew in Southern California, I hit a ceiling and knew that there was something inside of me that wanted to be more free and unique. After a few PR and writing jobs in Chicago, I saw that local creative entrepreneurs needed someone to get their story out there. I started the company on a whim to be honest. My time had ended at my last firm, and I jumped in blind to start the company with a few clients who wanted to work with me. From there, we have grown to represent some of the best designers (James Geier of 555 International), event spaces (Morgan's on Fulton), artist collectives (Canvas), restaurants, bars, nightclubs, and many more!
What is your favorite aspect of  running  your own business?
Alex Ott: I've always been a free, independent thinker and dreamer. I love being able to put my vision into a reality and watch the way it takes shape. I love trying things out and failing, and then figuring out why they didn't work so that I can be better the next time. I love watching the way my ideas transform a business, and getting to use my gut and intuition to problem solve for a client, and how that intuition has continued to grow stronger as time goes on.
What inspires and motivates you?
Alex Ott: I love watching other women kick ass. There are so many incredible entrepreneurs in Chicago, many of which are women, and it inspires me every day. Particularly, I see Jessica Zweig of Simply Be, who inspires other women to be who they are and make their business better through authenticity. I see April Francis who has built her own personal brand along with the brand of Dose Market. She brings hundreds of thousands of people to see and buy from small businesses, allowing them to showcase the very things they have spent their lives and dreams to build. I see Heidi Hageman Peckat of H2PR, who has built her firm from the ground up in my two favorite cities: San Diego and Chicago. She is one of the most genuine women I know and has put blood, sweat, and tears into building something for everyone around her. These women inspire and motivate me, as do the many other women who are their own boss, each and every day.
How does it feel to be a part of Chicago's growing creative and entrepreneurial community?
Alex Ott: It feels exhilarating. I never dreamed in a million years that I would own a successful creative agency at 30 and be an entrepreneur (well I did dream it, but it feels ten times better than I ever imaged.) I love Chicago's ability to make room for everyone. There is always room at the table if you are willing to work hard and that is why I don't see myself leaving anytime soon. With tech growing, the restaurant scene bursting at the seams, and the artistic community taking shape, there are a million and one reasons to be grateful to be part of this community.  
What have been some of the biggest mistakes or challenges you've faced in business, and what have you learned from them?
Alex Ott: I think the biggest mistake I made early on was either not trusting my gut when something didn't feel right, OR not standing by the work that I believed in. When you're not sure if you are going to make it through the first year of business, you are willing to do anything and everything to make it by. For me, that meant taking on clients that weren't the best fit for my business, taking criticism and not responding in a way that was solution-oriented but reactive, and just not believing in the fact that I went on my own for a reason. I went on my own because people liked my work and they liked working with me. I lost sight of that a lot. I learned to find clients that appreciated my ideas and trusted me. That is the best way to work with a creative agency: as a collaborative team that trusts that the other has your best interest.
What are you most proud of professionally, and why?
Alex Ott: I am super proud of the team we have built. We have had some amazing people work for us over the years, but right now we are in a groove. My brother, Anthony, has taken on the role of Director of Operations and that title doesn't even begin to describe the way he helps me run the business. He is the right brain when I am thinking with my left and vice versa. He provides clarity and direction for our team and has gotten us to a point where we are very clear on our direction and future. We have brought on Allison Wessel as well, who is one of the most dynamic people that I have ever worked with. Her work ethic is kick ass (she is all business) and she anticipates my moves and what the client needs, which is one of the things Chrome City prides itself in. Our team has been securing some really great press for our clients; there is no greater feeling than seeing  a piece in glossy print that you have worked on for months.
Share a good piece of advice based on your own life experience to people who want to be their own boss.
Alex Ott: Don't stop. It gets better. Fuck the haters. Keep dreaming. Dream bigger. And bigger. If they can do it, so can you. Do it better than they did. Make the people around you feel special. Ask for help. Watch everything and everyone.
Please, create a haiku best representing your life right now.
Alex Ott: Grateful and happy. Looking forward to what's next. Having a baby!
What do you find at the end of the rainbow? 
Alex Ott: I find that gratitude in the small things will get you through the darkest of times.