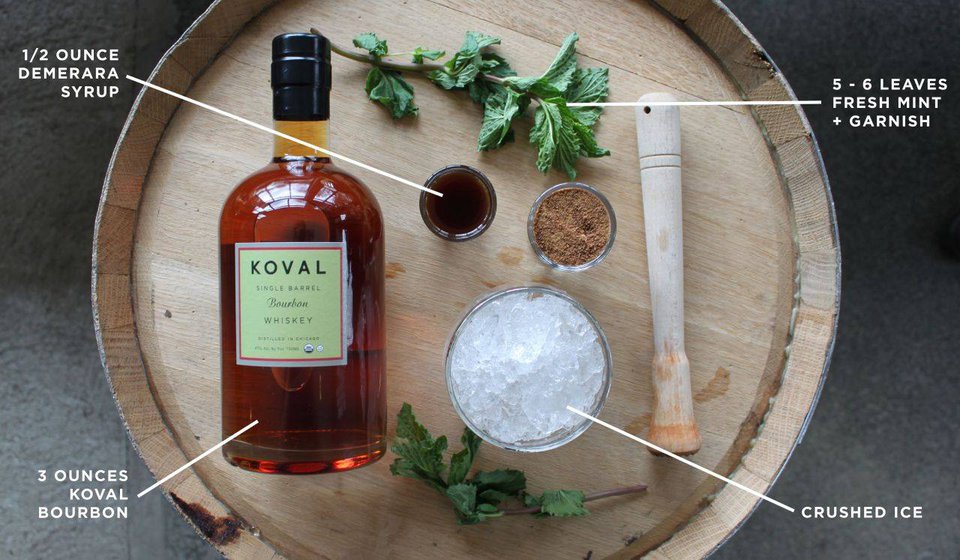 Meet Midwest-Grown Koval Distillery's Sonat Birnecker
Sonat Birnecker left academia to make whiskey in the the city of her dreams: Chicago. After over a decade of teaching and giving lectures in the U.S. and Germany, she and her husband—Master Distiller Robert Birnecker, with a PhD of his own—founded one of the first urban craft distilleries in the U.S.—now one of the leading small batch, independent spirit manufacturers in the country.
"We brought the distilling traditions of Robert's Austrian family to America," Birnecker said, explaining how her husband's family has been producing award-winning wine and brandy for four generations at their distillery in Austria. Giving a different spin to spirit-making through organic grain-to-bottle distilling, the award-winning distillery, Koval, might seem somewhat whiskey-focused—with a wide selection of white whiskeys, Bourbons, and ryes—but they also make gin and vodka, plus a selection of liqueurs and brandies—all midwest-grown and distilled.
"Our approach is completely hands on: we contract farmers for the grains, mill them ourselves, mash and distill them, and always do so with the best artisan techniques," Birnecker says. "The journey has been full of challenges," she adds. "Needing to change with the liquor laws in Illinois (nobody had made spirits in Chicago since the mid 1800s,) navigating distribution, finding our branding voice and yet, through it all, we have felt fulfilled growing our independently family-owned business. Koval, which translates to an equivalent of "blacksmith" from numerous Eastern European languages, is now a unique brand. "I get a thrill every time I see one of my bottles with Made in Chicago on it somewhere in the world," Birnecker says, "it is an inherent part of our brand and identity."