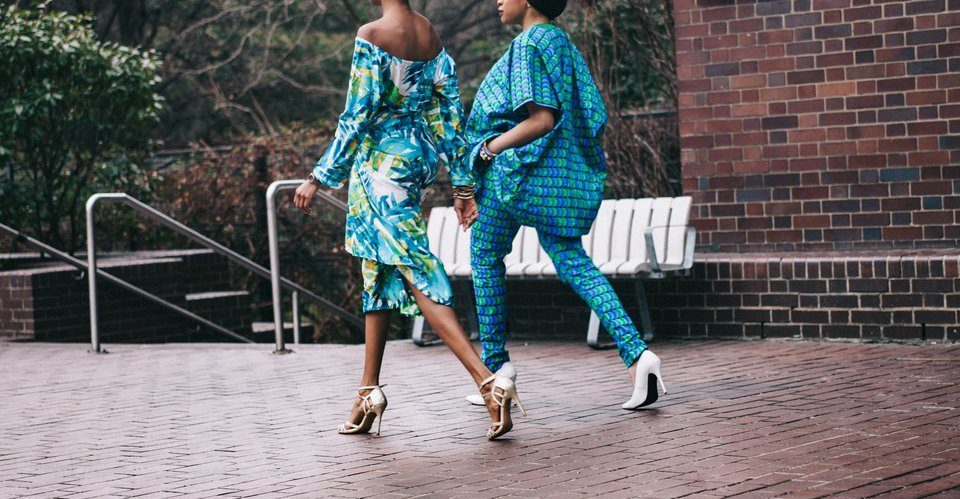 Isa Giallorenzo on Fashion Blogging from Brazil to Chicago
From Sao Paulo to Chicago, Isa Giallorenzo has been spotting the coolest street styles in the city. She then blogs about them on Chicago Looks. If you haven't seen her around with a camera strapped around her neck, capturing the eclectic style of her subjects and performing interviews on the spot, you have definitely stumbled upon her in print. Giallorenzo has her own column in not one, but two of Chicago's major alternative newspapers, The Chicago Reader and Newcity. It is here that she captures the ever-changing, vibrant, Chicago fashion scene—rich with vintage and thrifted style—and has been for over seven years. After meeting fashionable, local crowds and checking out exclusive, high-end events, she creates a visual journal of her daily adventures, each revealing what Chicago neighborhoods have to offer. Here, she talks about how, since she was a little girl, she knew she'd be a journalist her distinct personal style—that of a "minimal maximalist," as she describes it—and three major pieces of career advice to get you to the top.
When you were a kid what did you want to be when you grew up?
Isa Giallorenzo: A journalist! I remember making these magazines (more like fanzines, really) that gave tips on all kinds of things. I'm bummed I didn't keep them, but I do remember my parents laughing a lot when they read them; that actually bugged me a bit… I said journalist, not comedian!
Take us to today: Where did you come from and why did you decide to start blogging?
Isa Giallorenzo: I hail from Sao Paulo, Brazil. I moved here in 2009, and started blogging right away, because I loved the style I saw in the streets here. I used to contribute to a street style blog back in my native Sao Paulo, so it was natural for me to keep it up.
How did your blog, grow into what is now —part of two major Chicago newspapers?
Isa Giallorenzo: Hustle, hustle, hustle! I always wanted my own column, and I bugged my favorite newspaper editors until they listened to me.
How does it feel to be a part of Chicago's creative community?
Isa Giallorenzo: Incredibly fulfilling. One of the joys of my life.
What inspires and motivates you?
Isa Giallorenzo: Creative people and nature. Beauty in all shapes and forms.
Has your style changed over your career?
Isa Giallorenzo: Not that much, really… I am kind of a minimal maximalist, you know what I mean? I pick a few statement pieces and let them do the work. I must say that after having a kid 1. I can't fit in my clothes and 2. I have no time to be styling the few items that do fit me. So I'm not at my best. I'll have my hair cut today, maybe that will motivate me to step up my game.
What have been some of your biggest mistakes or challenges? What have you learned from them?
Isa Giallorenzo: Oh gosh, there are so many. First of all, buy your freaking dot com domain —first rule in business! I actually lost mine, but I'm getting that sucker back. Another mistake I made: I didn't connect with the local blogger scene as much as I should have in the beginning. I just wanted to do my own thing. Connecting—and I mean in real life—is essential.
What are you most proud of professionally, and why?
Isa Giallorenzo: I am proud to have columns in two great local weeklies (Chicago Reader and Newcity) proud to have improved my writing a lot (English is my second language) and, most of all, proud to have not given up.
Share a good piece of advice based on your life experience.
Isa Giallorenzo: Do not give up!
Create a haiku best representing your life right now.
Isa Giallorenzo: Poop! Stink! Happy baby. Another full diaper.
What do you find at the end of the rainbow?
Isa Giallorenzo: My baby, my husband, my dear friends, and family. And amazing clothes! And fashion magazines! Millennium Park in the summer! The beach!