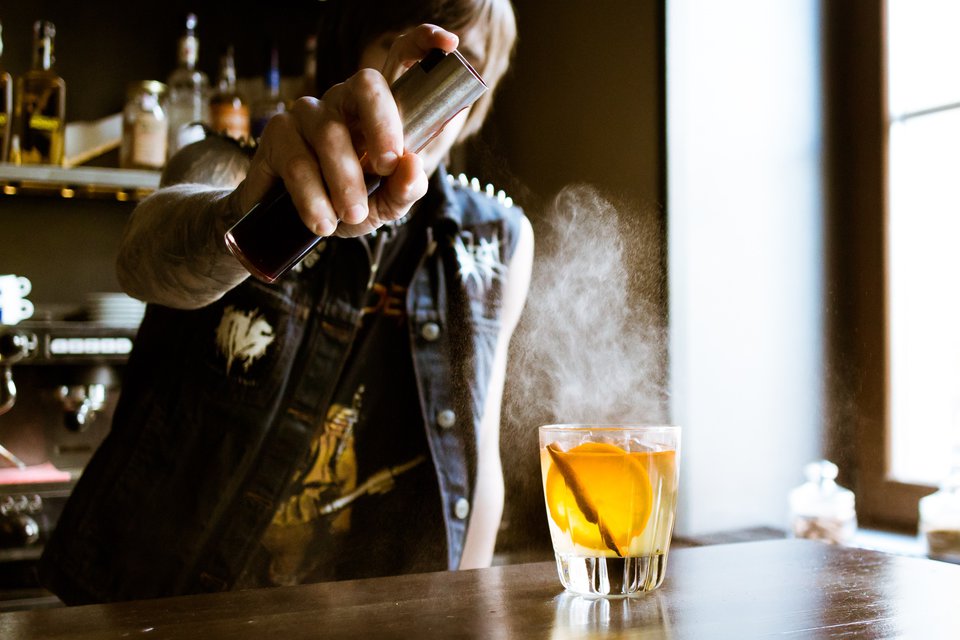 Drinking + Writing? We Got You.
Why? Because there's a bunch of seating to choose from, depending on your mood—the lobby, overlooking Millennium Park and the lake; hid from the world in a big, vintage chair by the fireplace; or sitting at a common table, cocktail and finger food in hand—this space is so cozy you'd wish to live there for real. Yes, we're serious, and we would.
Why? Because they have the good wine and it's half off on Fridays. The vibe of the place is undeniably chill —almost inspiring. Also, we always appreciate people who invent their own words —ipsento was created when the company's founders mashed two latin words together: "ipse" that means "self,"and "sentio" that means "to discover." Try their *brilliant, sustainable* coffee, too. Self-discovery never tasted so good.
Why? For one, you can't not be inspired when you're surrounded by great, contemporary art. Second, it's one of the most peaceful places in town. When the weather's nice, sit outside on the patio overlooking the sculpture garden —it's our favorite. Third, *every Tuesday is free for IL residents*, which means you can wander around the galleries as much as you want. Careful, don't get carried away!Later in the afternoon, that host exclusive events from film screenings, to performances, to live jazz and workshops. Trust us when we tell you: you don't want to miss out on that.
Why? What can we say, we love beer! And BBQ. If the scent of their fine meats smoking doesn't distract you (we know we don't mind,) then this is the place for you. Drinking local brews and munching on tender pulled pork while listening to one of the best music selections in town is the enemy of creative block. Write away.
Why? They've got the beer, they've got the snacks, and they've got long, German style tables to fit as many crumpled, paper balls as you can turn out if you're into that kind of thing. Better munch on the contents of the complimentary bowl of peanuts and mini pretzels that come with the territory. They've got live music nearly every afternoon and if you're ever stuck inside your head, don't fret, just get up and take a *tasting* tour. You'll learn a thing or two about their history, grab a few samples, and get back to work, good as new.