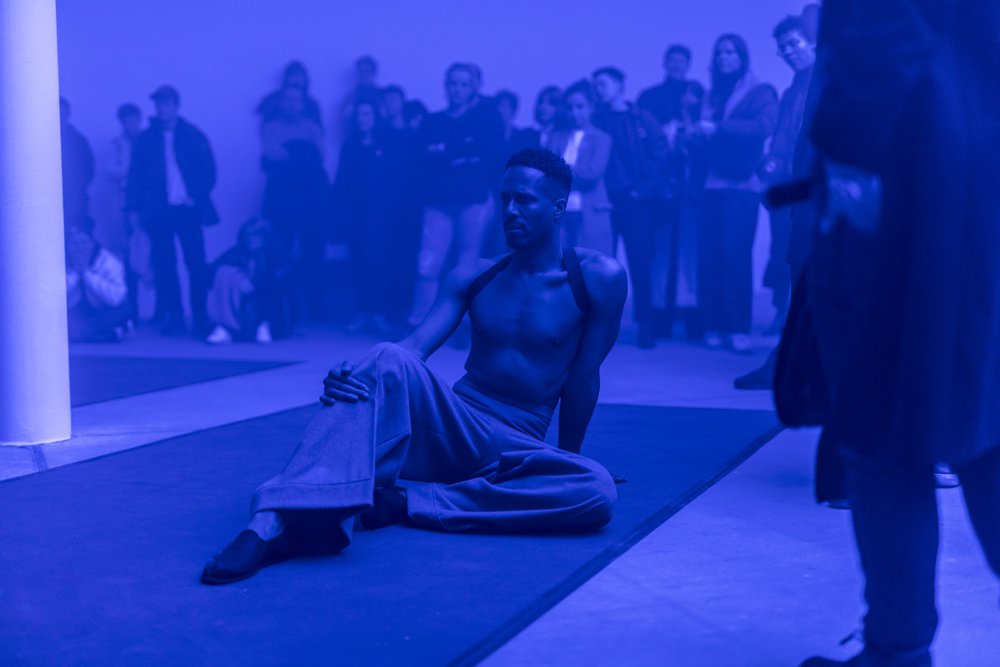 WTF is the Chicago Architecture Biennial
T he Chicago Architecture Biennial is what people are talking about this Fall. It's also the reason why creatives from around the world will be flocking to Chicago. And your chance to get out out of the house and look at some awesome art, design and architecture. Here's what you need to know to be a part of that dinner party conversation.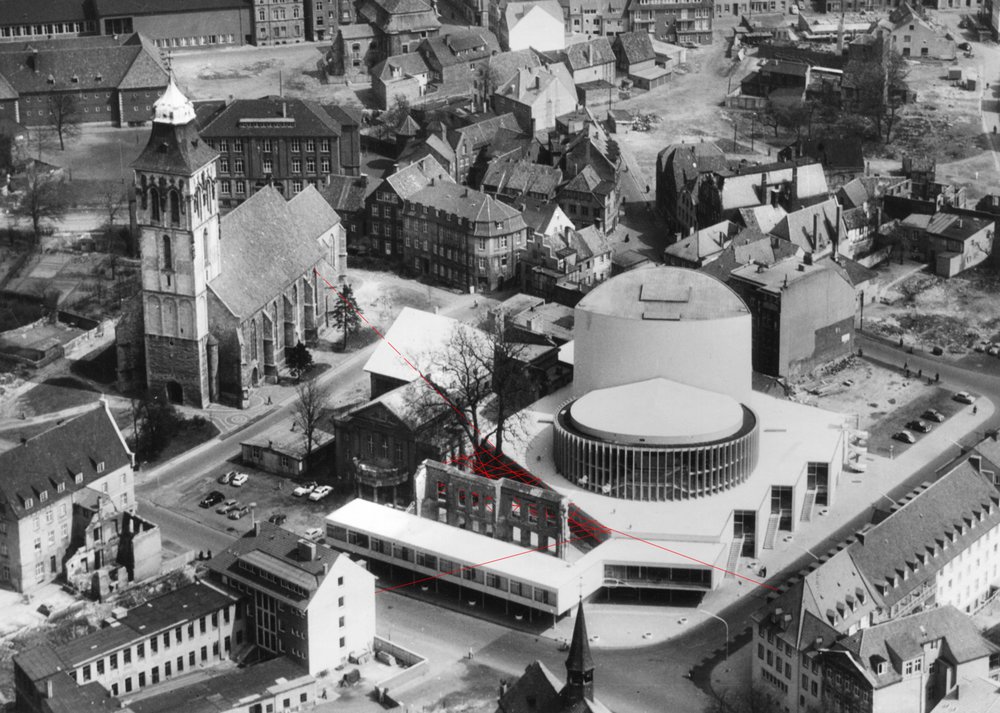 CAMP SKULPTURE PROJEKTE MUNSTER, 2017
The Chicago Architecture Biennial is the largest architecture and design exhibition in North America—think of it as a contemporary World's Fair (the international exhibition designed to showcase achievements of nations) but for the architecture buffs. The historic Chicago Cultural Center will be the main stage but satelite exhibitions, events and programming will be popping up across the city through January of next year. Taking over museums, galleries and institutions, but also unexpected spaces—parks, farms and warehouses—the massive exhibition plays with the idea of space and how we experience it in new, innovative ways.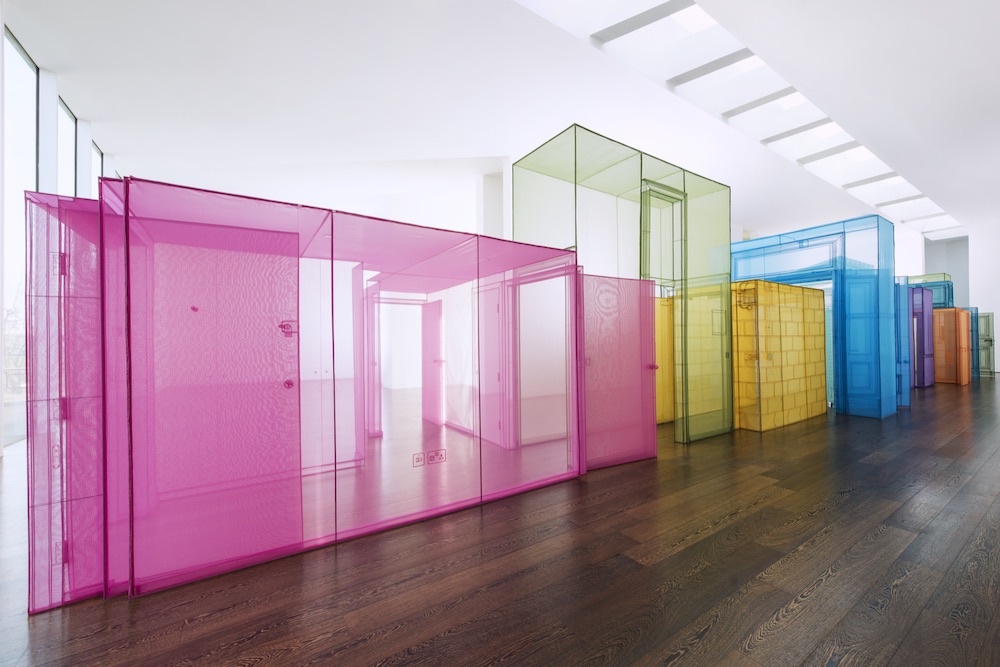 Do Ho Suh, Installation View, Passages
Global architects, designers, artists, the people of Chicago, everyone and their mother. As the opening month of art and design extravaganza coincides with EXPO Chicago odds are that you'll bump into your celebrity artist or starchitect crush who's out and about sipping red wine at an exhibition opening or taking questions from the audience at a design panel. Whatever the case may be, this is your chance to get out of the house, see the city in a new light, to have meaningful conversations about its history and its future, to realize you're actually a part of it. Did we mention it's free?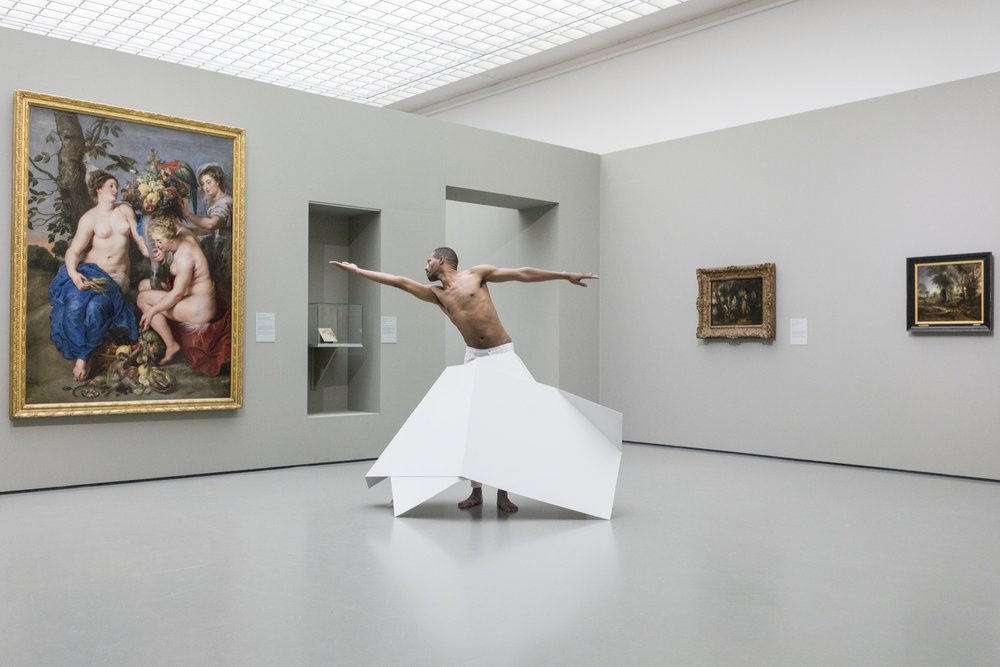 Jimmy Robert, Metallica, Brandstof Performance, Garage Rotterdam in collaboration with Museum Boijmans Van Beuningen, exhibition 'Prosecute my Posture' curated by Sjoerd Kloosterhuis, 2018 by Florian Braakman
In its freshman year, the Chicago Architecture Biennial discussed "The State of Art and Architecture." Two years later, industry practitioners went on to "Make New History." But for its third edition, the festival took a different route: This year's theme? "…and other such stories." Architecture is not the only focus anymore—here comes design, visual art, activism and policy making. This is the year of the other, the alternative, the different—that which wouldn't traditionally have a seat on the table. Diversity, equality and inclusivity are more than words to be thrown around for effect—this biennial is here to change that. Because at the end of the day, those other stories are an equally big part of who we are—historically, culturally, economically, socio-politically and personally.
Raumlabor, Rush Hour Rest Stop, Durban South Africa, 2014, Roger Jardine
On top of the architecture extravaganza pyramid sits Somi Umolu, this year's Artistic Director, who's also a curator, writer, critic, lecturer, speaker, and a woman of color with a global perspective—she was born in Lagos, Nigeria and raised in London. With a team of helpers across all fields, she's bringing in a multidisciplinary and multicultural roster of architects, designers, artists, thinkers and industry practitioners to showcase their talents. But most importantly the biennial will provide a platform for them to work together towards creating something new. Sao Paulo, Johannesburg, London, Vancouver, Berlin are just a few in the long list of countries participating in the massive exhibition that makes Chicago the talk of the town this Fall. Representing our city are Theaster Gates, Maria Gaspar, Santiago X, Borderless Studios, Sweet Water Foundation, Forensic Architecture and a bunch of museums and institutions around the city with one sole purpose: to make you to think about architecture as it relates to land, memory, rights and civic participation.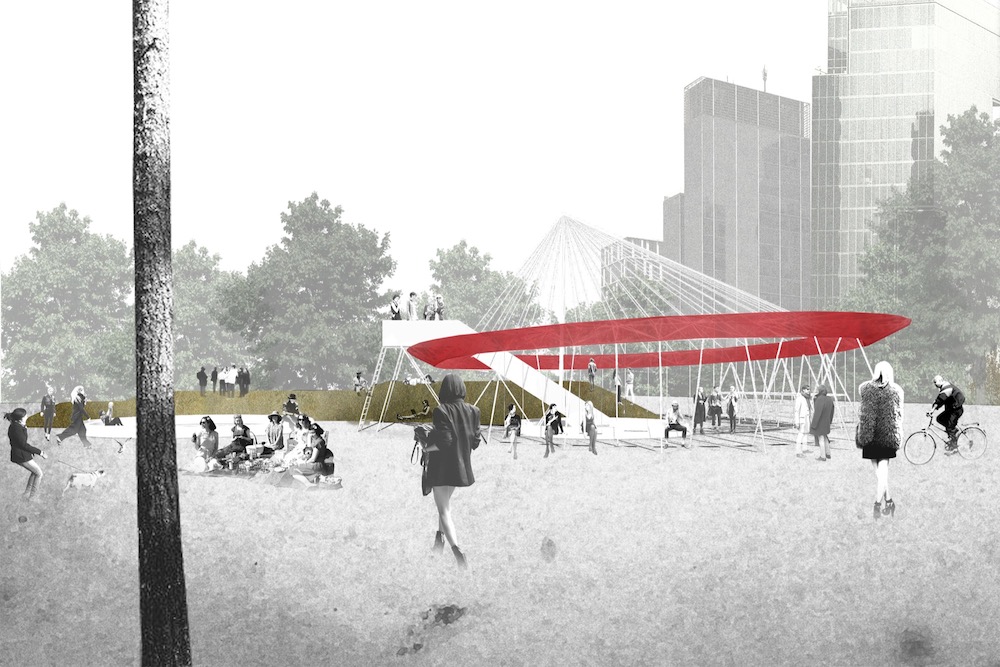 Alejandra Celedon & Nicolas Stutzin, Flying Circus Yap
Simply put: Because like it or not you're a part of it. From super shiny skyscrapers, to a wide collection of buildings designed by pioneers of modern architecture most cities would envy—think Ludwig Mies van der Rohe and Frank Lloyd Wright—to the ever-developing Lakeside and Riverfront, and let's not forget our signature red brick-covered neighborhoods with a whole different vibe of their own, Chicago architecture is unique, diverse and boundary-pushing. But most of all, it's home. Which means you—yes, you—are as much a part of it as it is of you. Enter the Chicago Architecture Biennial. Welcoming so many creative minds into our hometown means new opportunities for collaboration, more civic engagement, more ideas for positive change. And not just that: Bringing architecture into public schools will push students out of their comfort zone by providing opportunities to learn from international designers and artists and explore their creative side. Which means hope for the future. The biennial is more than a design exhibition stretched across a months-long period of time—instead it provides grounds to rethink, redesign, rebrand and reform the spaces of our life. It's like that Wayne Dyer quote: If you change the way you look at things, the things you look at change.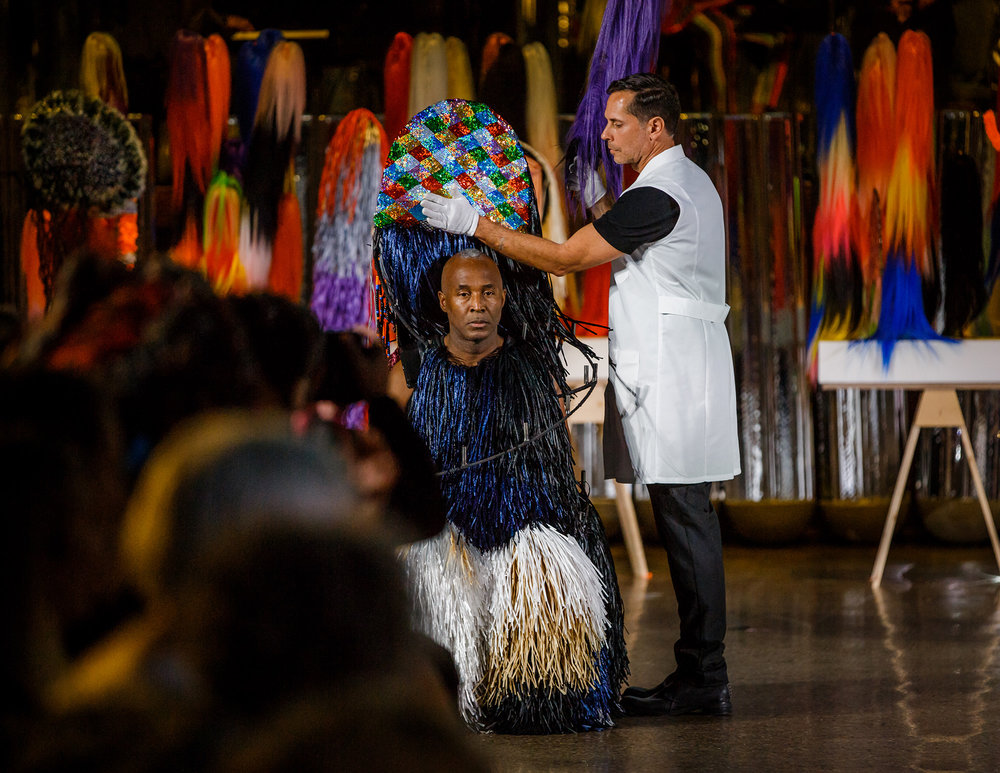 Nick Cave, Jeanne Gang, Here Hear Chicago, by James Richards
Chicago Architecture Biennial 2019