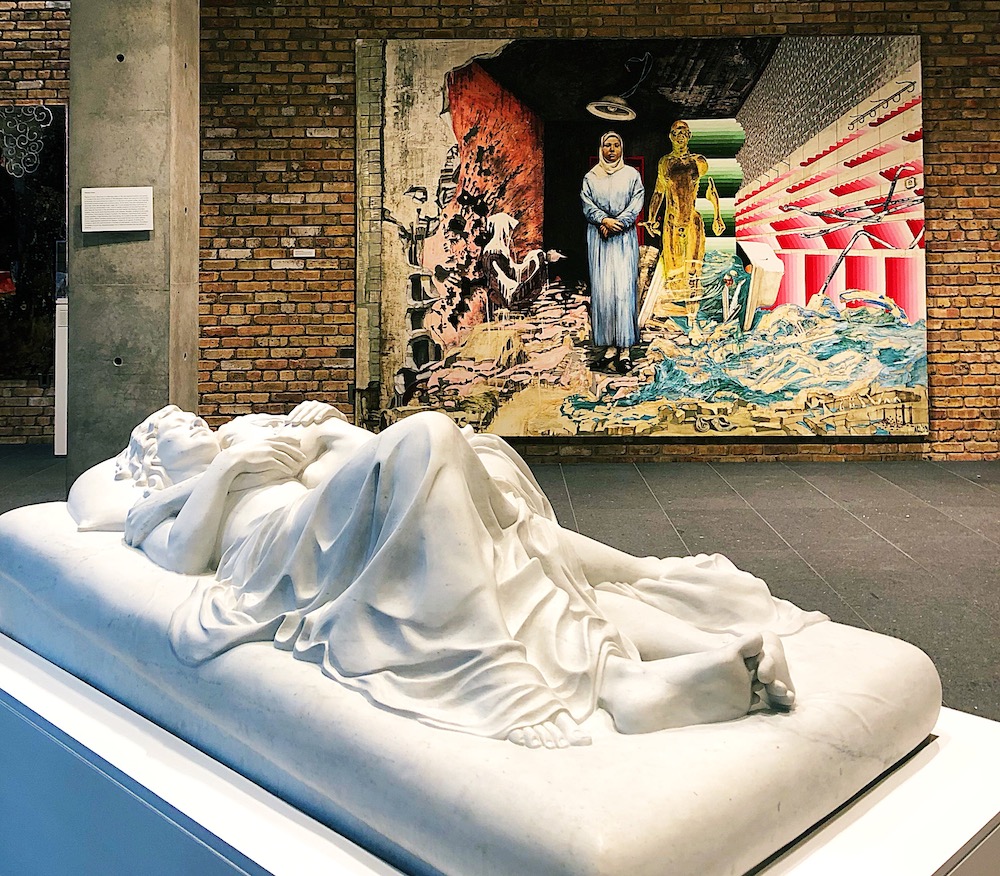 5 Reasons to Visit the Largest US Queer Art Exhibition
I f you haven't had a chance to visit the Wrightwood 659 space quite yet now you have 500 reasons to do so. We're talking about the 500—yeah, you read that right!—works of queer art packed into the 1920s building in the Lincoln Park neighborhood designed by world-renowned architect Tadao Ando, where bare concrete meets natural light and architecture meets socially engaged art. Bringing together the old and the new, from historically significant to super contemporary, the show takes a stroll down memory lane, more specifically, looking fifty years back into the Stonewall riots—a series of violent confrontations that began in the early hours of June 28, 1969. The riots between police and gay rights activists outside the Stonewall Inn, a gay dive bar in Greenwich Village, New York City, changed the course of LGBTQ+ history forever. Since then, a lot has changed. "Queers aren't the outliers anymore, we're the team leaders, thought-leaders, and cheerleaders for a brave new world where the stable, familiar categories of identity continue to erode and mix," says exhibition curator, Jonathan David Katz. "This hasn't been an easy accomplishment and the route is littered with corpses—with AIDS by no means the only cause of death. But importantly, this new queerer world isn't about creating a more modern, stable identity, but the perpetuation of a continuously hybrid one," he adds. "This is an exhibition about metamorphosis." Here's five reasons to check out About Face: Stonewall, Revolt and New Queer Art while you can.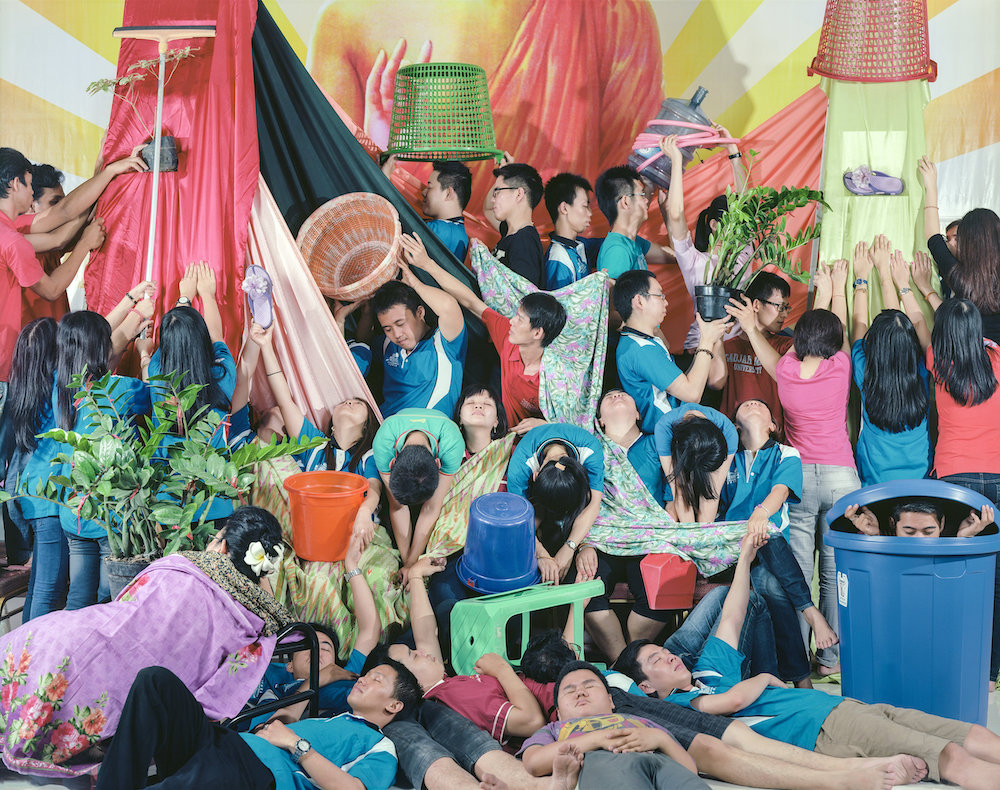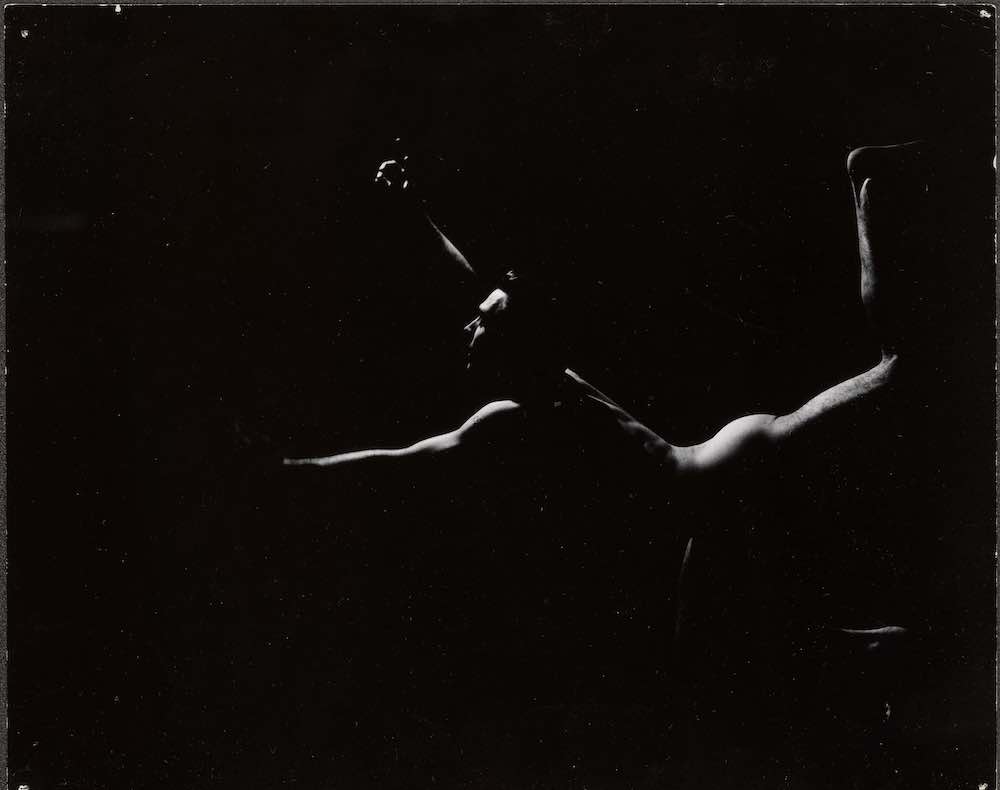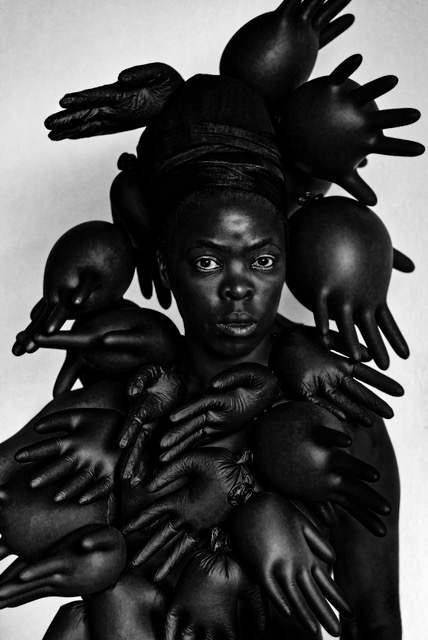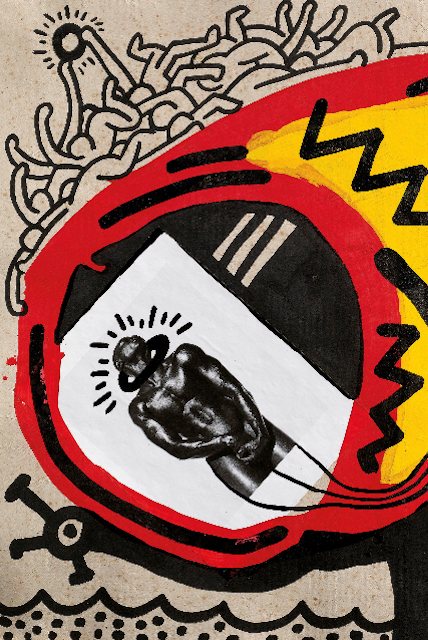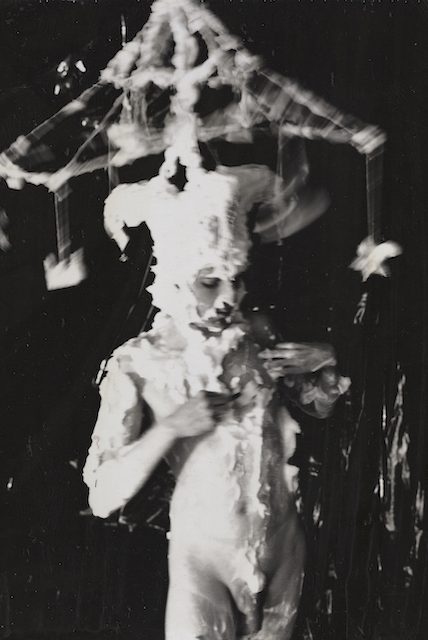 About Face: Stonewall, Revolt and New Queer Art, Wrightwood 659, 2019
TRASH AESTHETIC, AIDS + NAIL POLISH
A drag queen and go-go dancer in the San Francisco queer punk nightclubs, Jerome Caja's life was too flamboyant not to influence his work. Using materials straight out of a drag queen's purse, he chose nail polish as his main medium but also glitter, lipstick, sequins and lace, to create paintings and sculptures that might be small in size but overpowering nonetheless. Humor, irony, animal imagery and iconography create a colorful mashup of weird artifacts with themes that blur the lines between genius and grotesque. He did after all, paint on the ashes of his good friend, Charles Sexton. Later on, he was diagnosed with AIDS. As his body started to decompose he would find a way to integrate his own hair into his work. Talk about a provocateur of his time.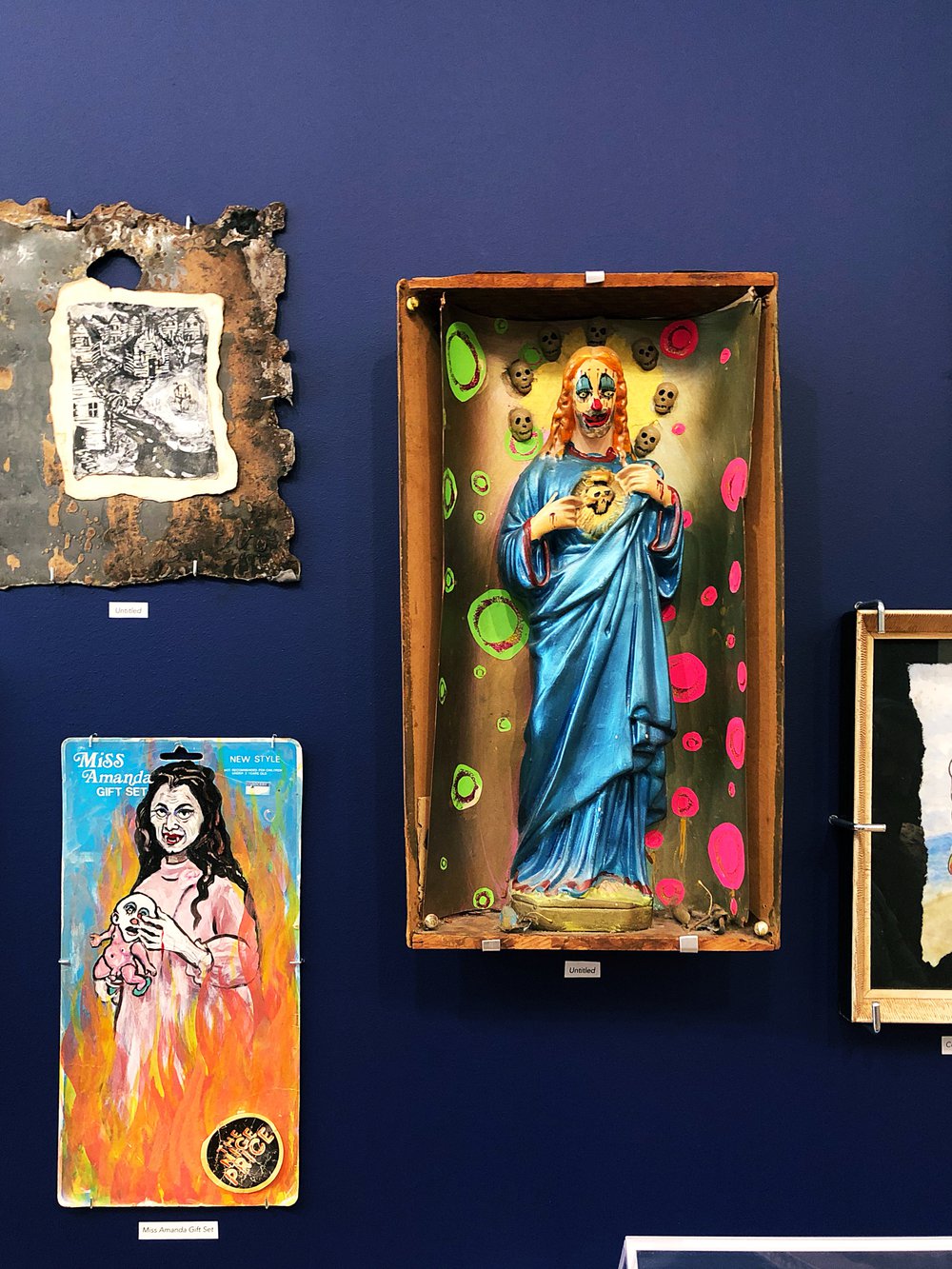 Jerome Caja, About Face: Stonewall, Revolt and New Queer Art, Wrightwood 659, 2019
It was a November Sunday in 2002 when Patricia Cronin unveiled "Memorial to a Marriage," at Woodlawn Cemetery in the Bronx. The life-size figurative monument depicts the artist and her partner, artist Deborah Kass, in a loving embrace. There was just one thing: Neither of them were dead yet. The sculpture, carved of the same white marble as Michelangelo's David, was made before gay marriage was legal in the U.S. to symbolize the happily ever after that they were deprived of. Issues of gender, sexuality, class and social justice are all at play in her work that highlights feminist art history, marriage equality and international rights of women. As for the acclaimed statue: a bronze version of it has found its final resting place at the Bronx cemetery.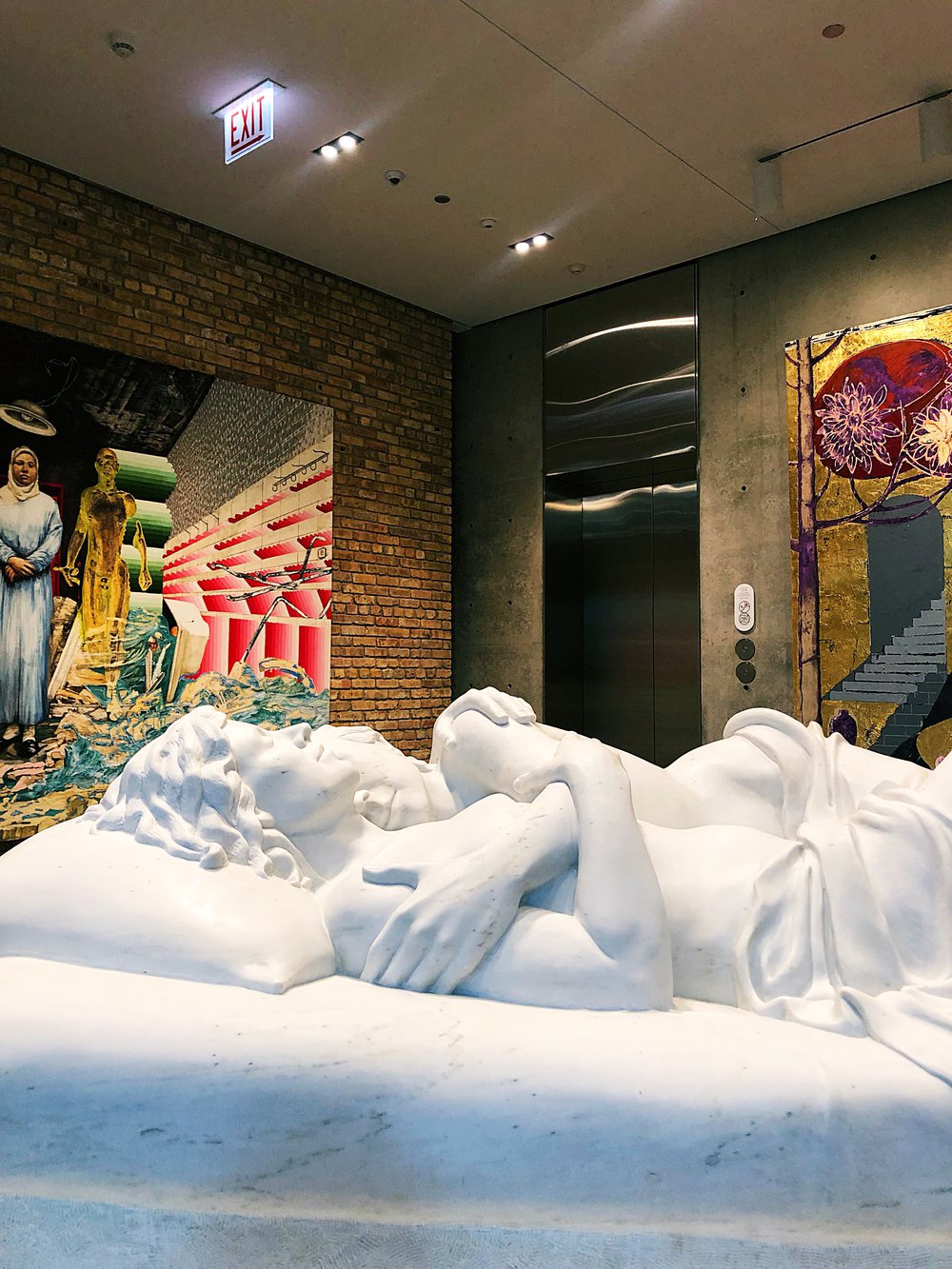 Patricia Cronin, ``Memorial to a Marriage``, About Face: Stonewall, Revolt and New Queer Art, Wrightwood 659, 2019
Greer Lankton made dolls. She often modeled them on friends, on celebrities, even on herself, dressed them up in extravagant clothes, did their make-up and hairstyles and posed them in every imaginable way. Their theatricality was hard to disregard. They were glamorous yet ghastly, beautiful yet weird. The transgender doll-maker, who created Big Bird for the 1985 Sesame Street movie "Follow That Bird," was a important part of the 1980s East Village art scene in Manhattan before she moved back to Chicago. Lankton died in 1996 from a drug overdose. After her passing, her family, opposed to her sexual and life choices, threw out all of her art and personal items. It was Chicago original club kid and drag queen extraordinaire, Jojo Baby, who went dumpster diving behind her house to salvage everything he could. Lankton was his biggest mentor. A doll maker himself (his masterpiece: a doll in her memory, made out of her personal materials, wearing her wedding dress) he sure knows how to take good care of the dolls that now serve as an inspiration to all of us.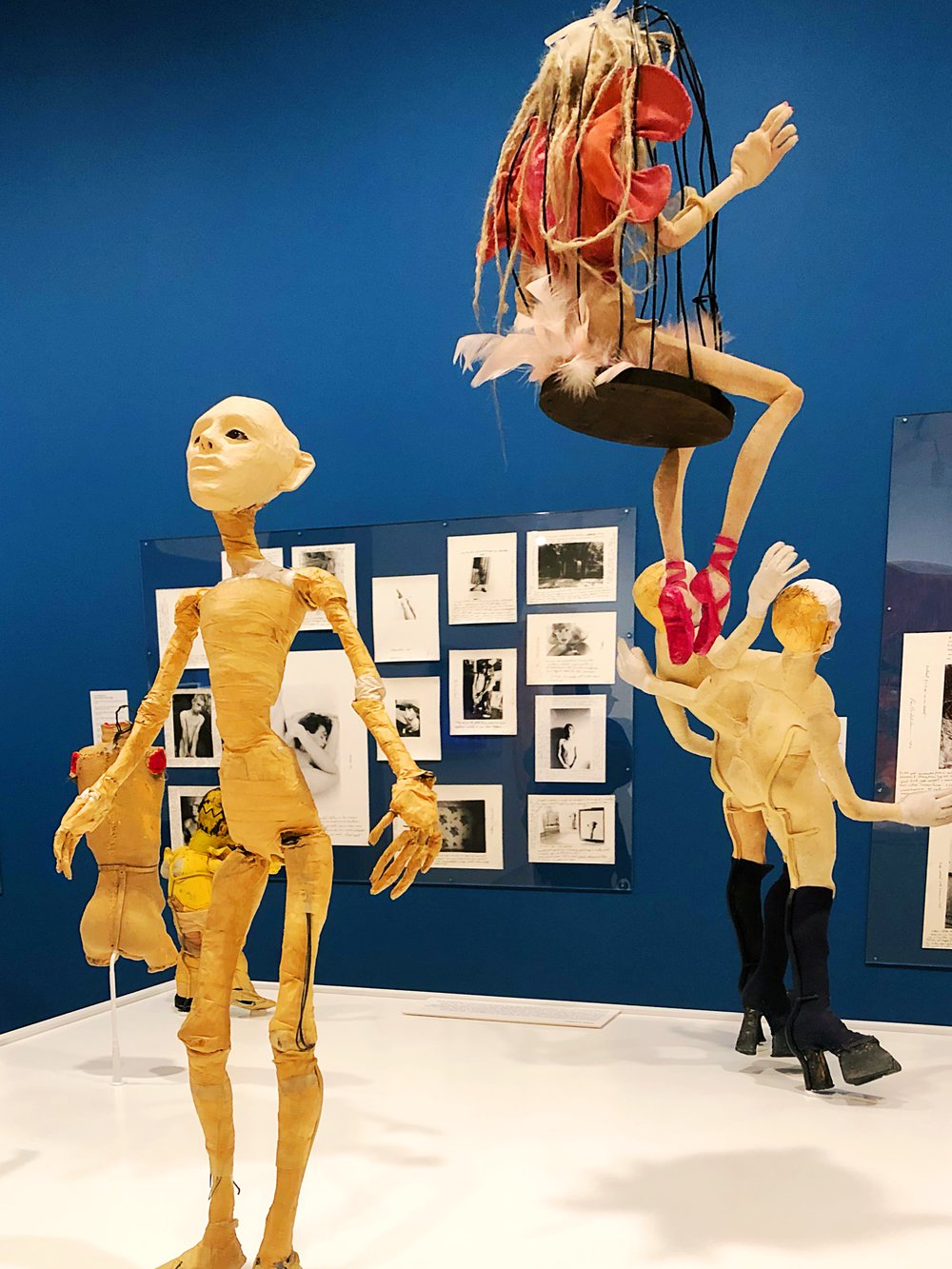 Greer Langton, About Face: Stonewall, Revolt and New Queer Art, Wrightwood 659, 2019
A WALL PLASTERED WITH POSTERS
Carl Pope's installation, "The Bad Air Smelled of Roses," is basically a wall full of posters. But wait a minute! His work, letterpress posters he designed and printed himself, read: VENTURING INTO BLACKNESS IS A LONELY BUSINESS. NO DANCING. ECHO THE FICTION OF MY IDENTITY. AFTER THE DESPAIR COMES THE DESPAIRING OF THE DESPAIR. A nod to understanding contemporary blackness, a critique of mass American culture and contemporary mass media, an act of activism, a dark sense of humor and irony or simply a hope for social change? Pope's work certainly ticks all the boxes. THIS PROJECT STARTED IN CONFUSION AND WILL END IN DISARRAY, reads another one of his posters—red text contrasting on the bright yellow background. Like the others, it's visually stunning but also makes you think. IS IT TOO MUCH 4 YOU 2 MANAGE MISSY?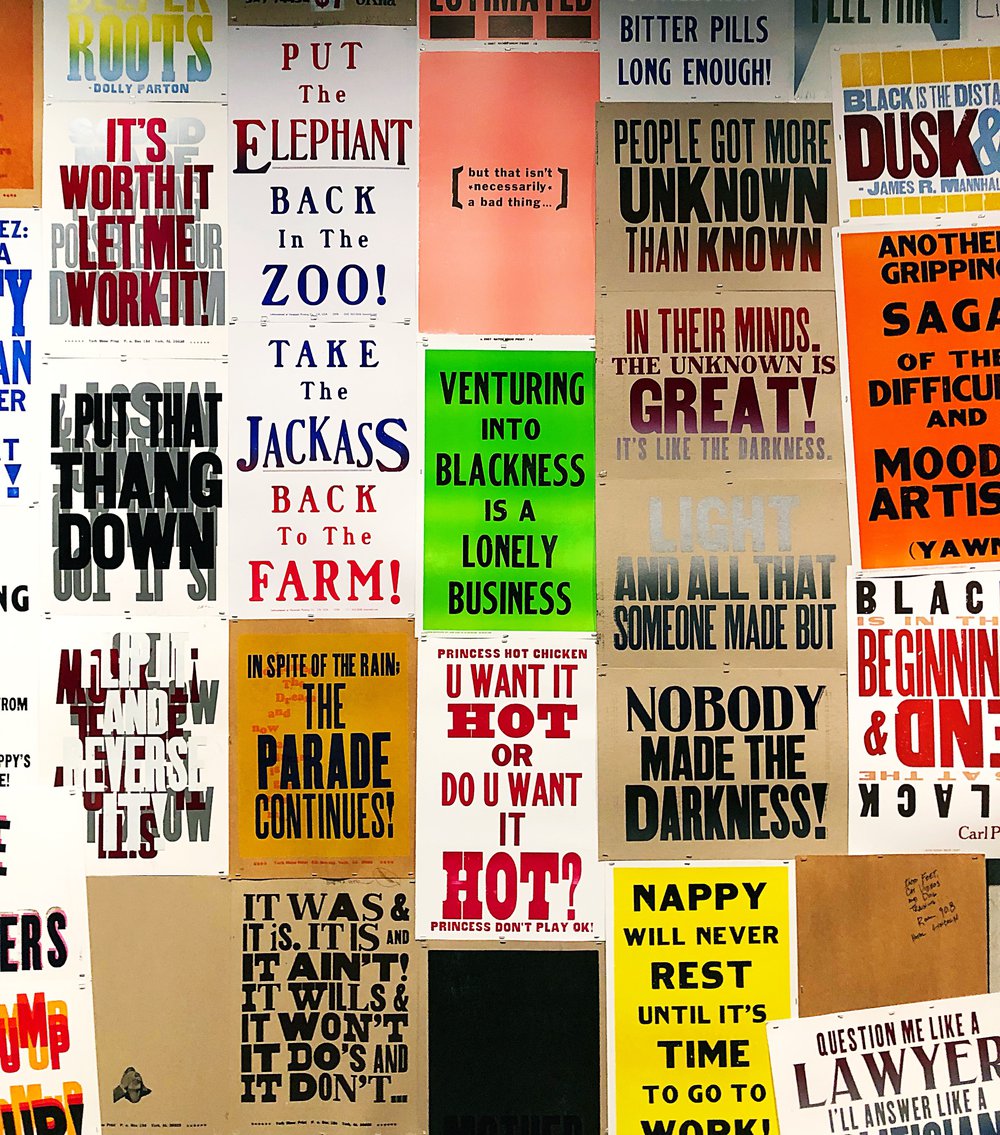 Carl Pope, "The Bad Air Smelled of Roses", About Face: Stonewall, Revolt and New Queer Art, Wrightwood 659, 2019
At first glance, a Deborah Kass painting might be mistaken for one of Andy Warhol's early works. Another might resemble a Frank Stella or a Jackson Pollock. Not so fast! Existing in the intersection of pop culture, art history, and identity, Kass creates work that serves as an homage and as critical commentary to celebrity male artists—both at the same time. But unlike Warhol, who often favored to work with celebrity imagery straight out of pop culture (Marilyn, Jackie, Elvis), Kass would feature prominent female figures and members of the art world instead—think Barbra Steisand, Gertrude Stein, Cindy Sherman, even herself. Through appropriation​ ​she's forcing issues of gender, identity and power relations in the forefront; she's pushing to change the narrative for better ​representation of the LGBTQ+ and she's determined to keep the fire of lesbian feminist art burning.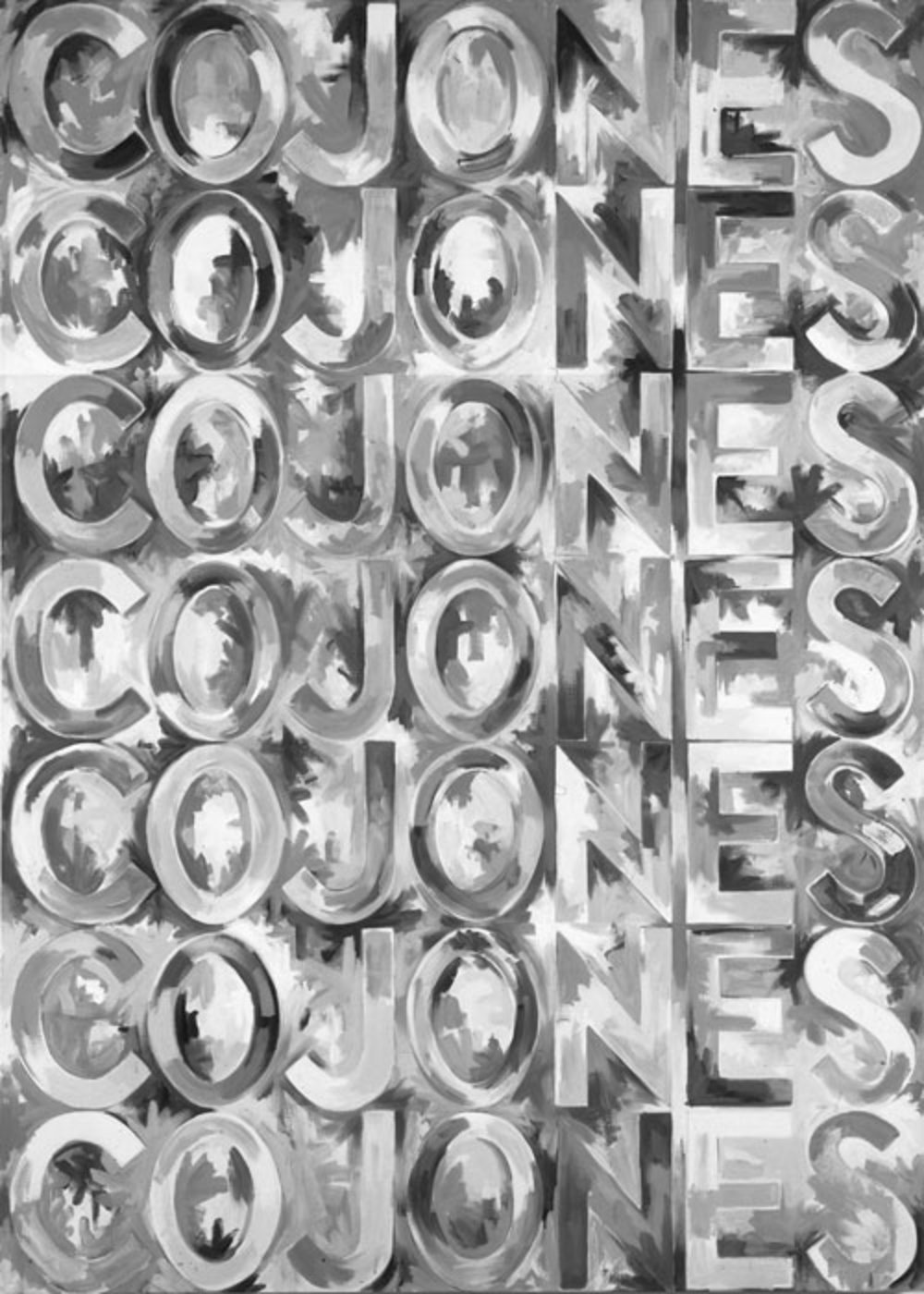 Deborah Kass, ``Painting with Balls``,About Face: Stonewall, Revolt and New Queer Art, Wrightwood 659, 2019
About Face: Stonewall, Revolt and New Queer Art