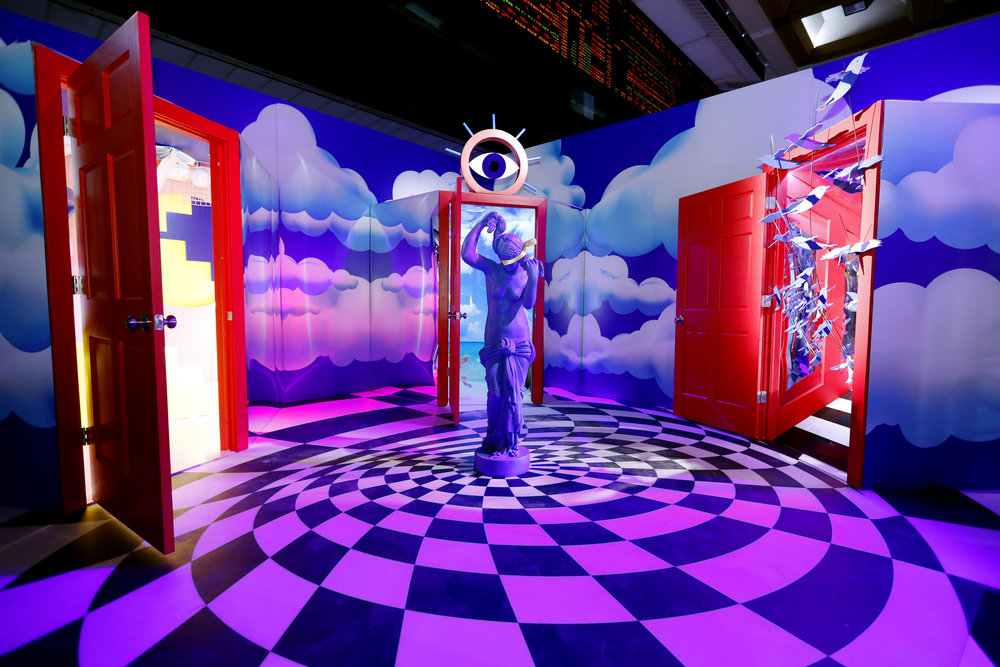 29Rooms: A Tour by Creative Badass Piera Gelardi
M ore than pure Instagram gold, 29Rooms, returns to Chicago in full force and on a mission: "This is a whole new show from what we had last year. The theme is Expand your Reality so it's all about pushing people outside of their comfort zone to explore new realities, new ways of thinking, new parts of themselves," says Piera Gelardi, Refinery29′s Executive Creative Director and Co-Founder. "We call it our interactive world of culture and creativity," she adds. "It's really designed to be a space where we can spark imagination, provoke thought, ignite creativity and dare people to think bigger."
A peek behind the scenes of a visually stunning often oversaturated photo op, reveals a mix of visual art, interactive installations, sociopolitical messaging, brand activations and opportunities to inform, empower and inspire. "Our creative process always starts with our audience, so we're really looking at what content resonates with people at Refinery29, what the themes are there, as well as the feedback of the people who came through last year—what they loved, what  they felt they wanted more of—and we built upon that," says Gelardi, who describes 29Rooms as a physical manifestation of the Refinery29 brand—a way for people to interact IRL with the issues, perspectives, and bigger ideas that were once only talked about online. "A good example of that is that last year we heard from the audience that they loved the experience but they wanted more hands-on interactivity and more moments of connection with each other. So that's something you'll see built into several parts of the experience." 
29Rooms: Turn it Into Art. Photo by Jeff Schear/Getty Images for Refinery29
29Rooms starts its tour in Chicago, before making its way to Atlanta, Dallas, Toronto, and Washington, D.C. and this year's centerpiece is the Art Park, that features one artist from each host city—ours is represented by Yvette Mayorga and her candy sculptures and O.J. Hays, who created a billboard with Chance the Rapper's SocialWorks organization. As for the space? A fun fact: The pop-up is one of the very first events taking over the former trading floor of the Chicago Board of Trade building—where Ferris, Cameron, and Sloan watched over the pit of traders and brokers in the classic John Hughes film Ferris Bueller's Day Off. Which makes it interesting and a little bit surreal at the same time.
"I just think the Chicago creative community is incredible," says Gelardi, who insists that everyone is creative but not everyone has the opportunity to tap into that part of themselves. "Often people are told they're not creative," she adds. Which is why 29Rooms aspires to open them up through play; then expand their minds to new ideas and experiences that they might not otherwise be exposed to. "That's what it's all about, and that's something that we hear a lot: People feel transformed, like there's something that they learned here that they want to take into their lives," she says. It is with that in mind, that 29Rooms brings together a unique mix of emerging and established creatives across all disciplines imagined.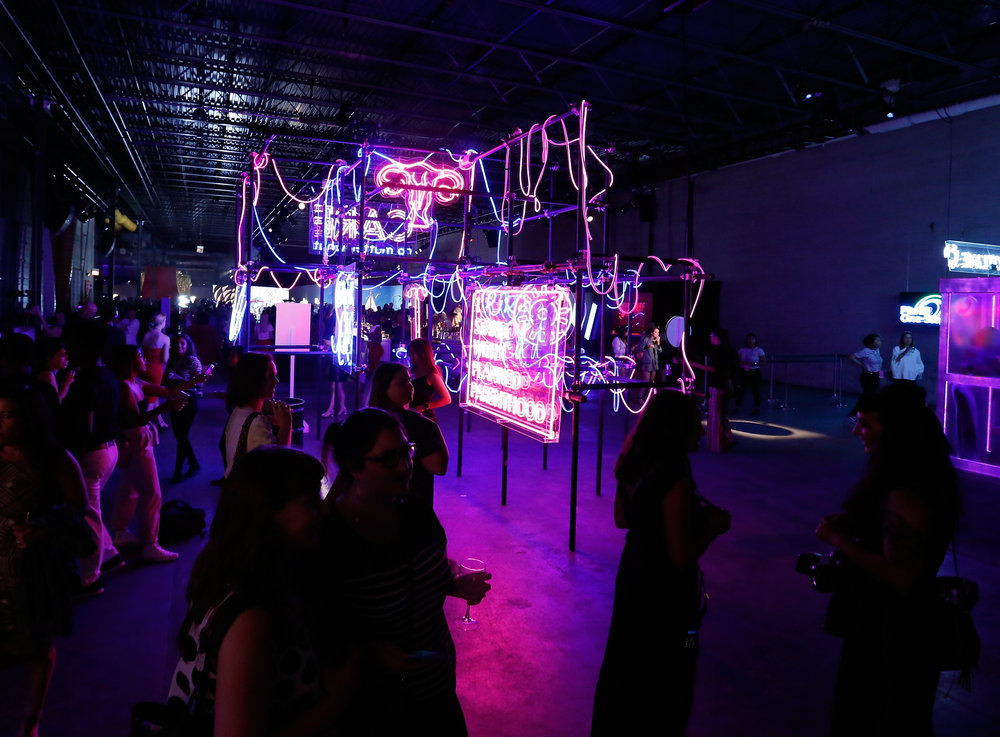 29Rooms: Turn it Into Art, 2018. Photo by Jeff Schear/Getty Images for Refinery29
"We're equal-opportunity for all creative people—it could be an astrologist, a musician, a dancer, a filmmaker, a visual artist—we want to build a space where we're celebrating all different creative voices and giving them a new platform, a new kind of canvas to work on," she says. "Even in our art park, where we work on all visual artists, we're sort of creating this new type of space to present their work that is not a white gallery wall." Similarly, they never shy away from cultural, social, and political issues or from uplifting underrepresented voices by providing opportunities for women, POC, LGBTQ+, and other groups who are often left out of the conversation.
The verdict? 29Rooms is incredibly well thought out and set to offer lots of moments for reflection, inspiration, creativity and—wait for it—even opportunities to unplug. In a whimsical wonderland of elaborate Instagram backdrops and real, unexepected one-on-one connections (with other guests or brands) that provides spaces ranging from playful and fun, to more reflective and meditative, to highly political, one thing is for certain: there's something for everyone. Here's five rooms we absolutely loved!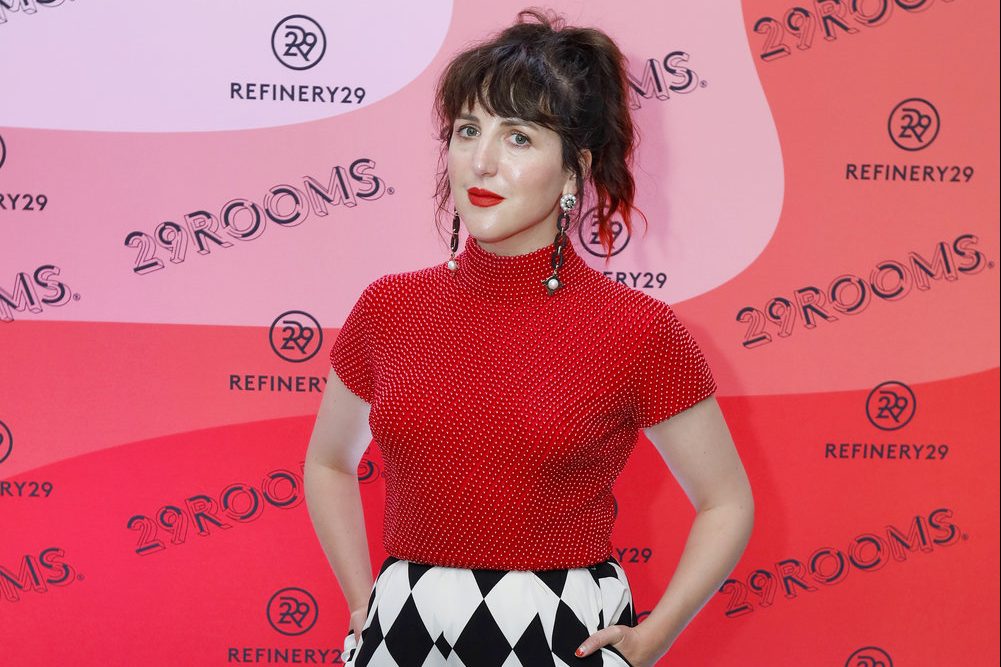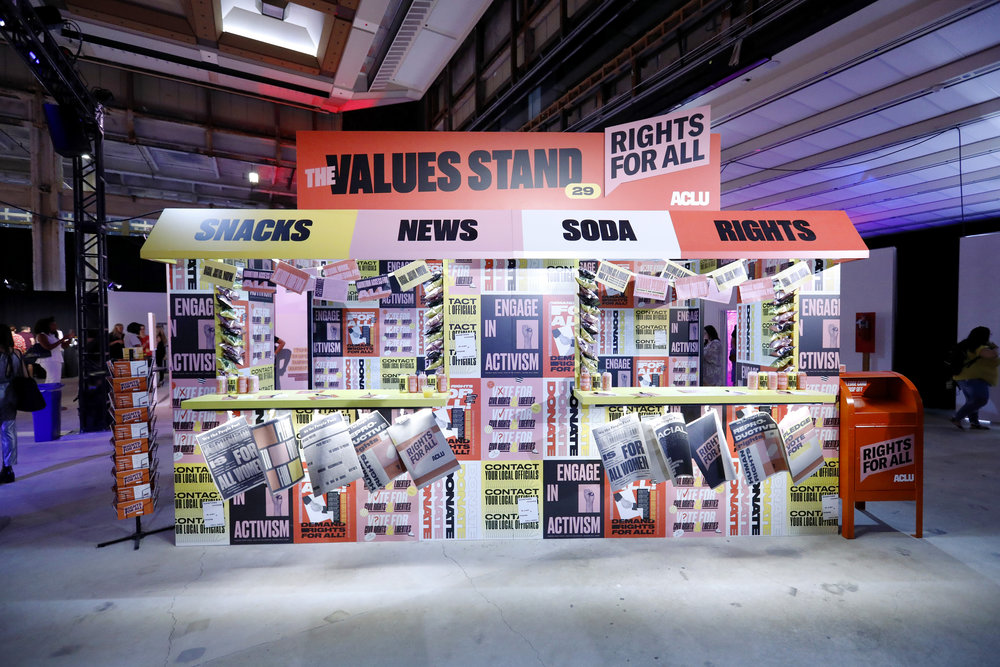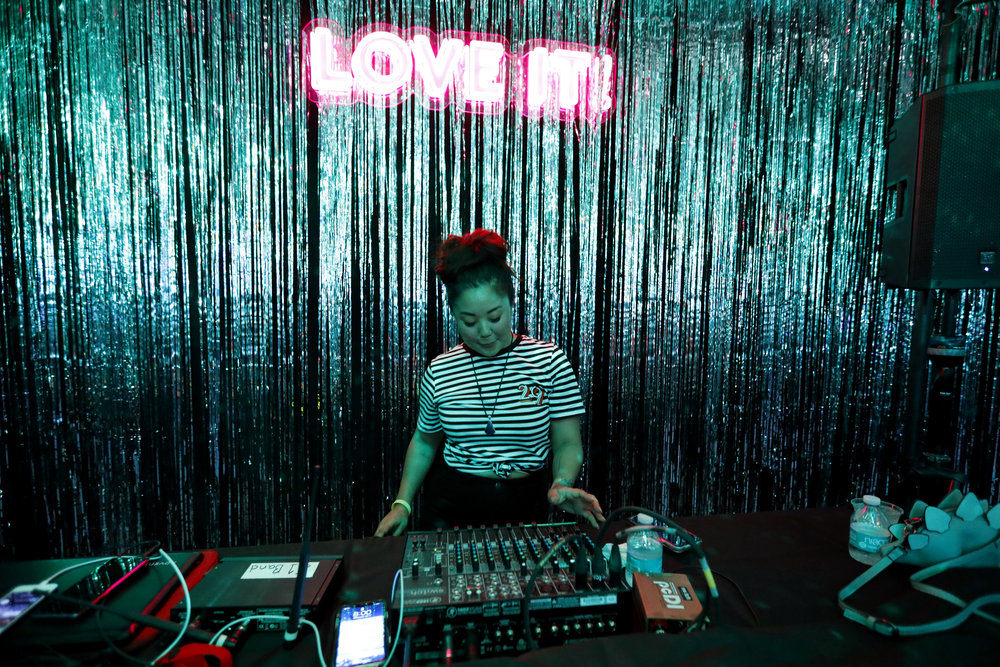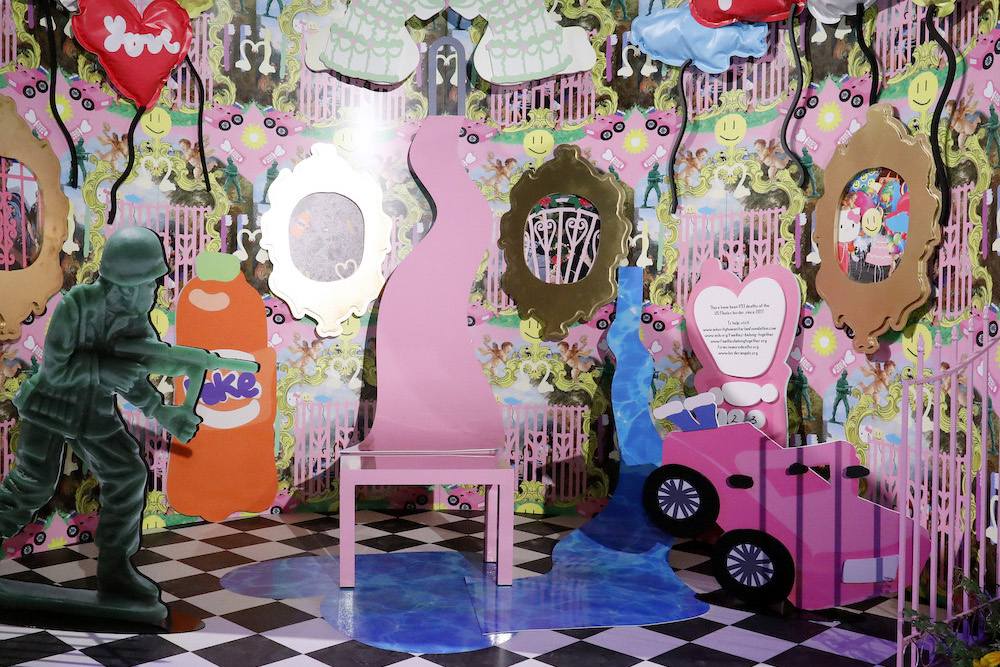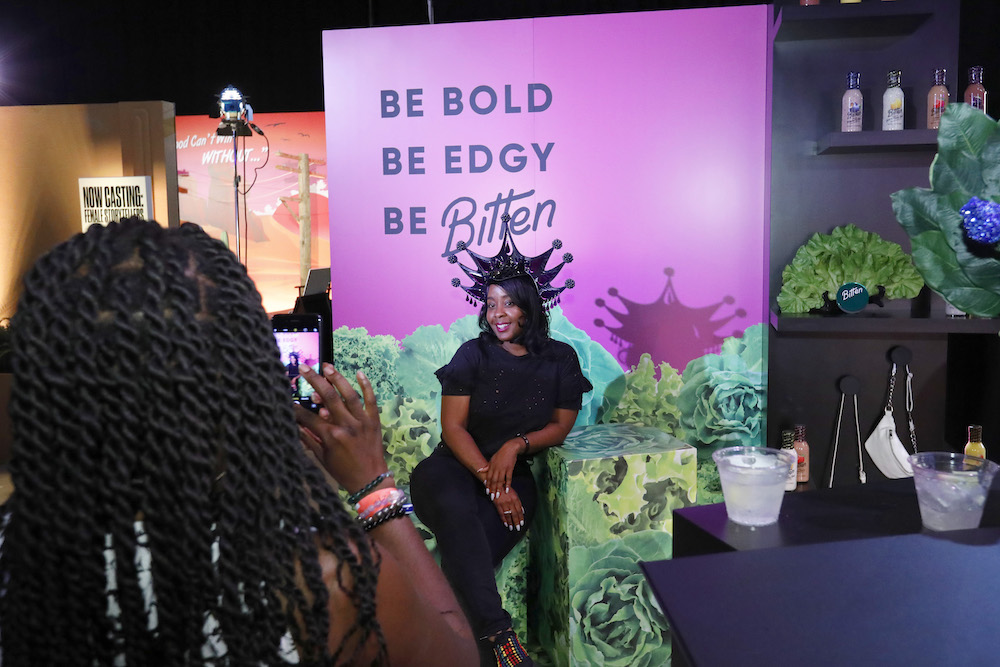 Piera Gelardi, 29Rooms: Expand Your Reality. Photo by Jeff Schear/Getty Images for Refinery 29
"For us being an artist takes many different forms," says Gelardi. "So we collaborated with Hoodwitch, who's an incredible astrologist and created this room as a palate cleanser. You sit within sacred geometry healing crystals and hear affirmations that she wrote—a very meditative moment."  Entering the enchanted caves—one is pink, one is darker shades of blue—you are immediately convinced that magic is everywhere—even within yourself. "I am courageous." "I am the architect of my life." Gelardi explains that Hoodwitch founder, Bri Luna, mostly works digitally but she wanted to create this type of IRL magical space. "This is a good example of how we work with people who have a voice and a platform (Hoodwitch has a really big Instagram presence) but we give them a new sort of canvas to create within."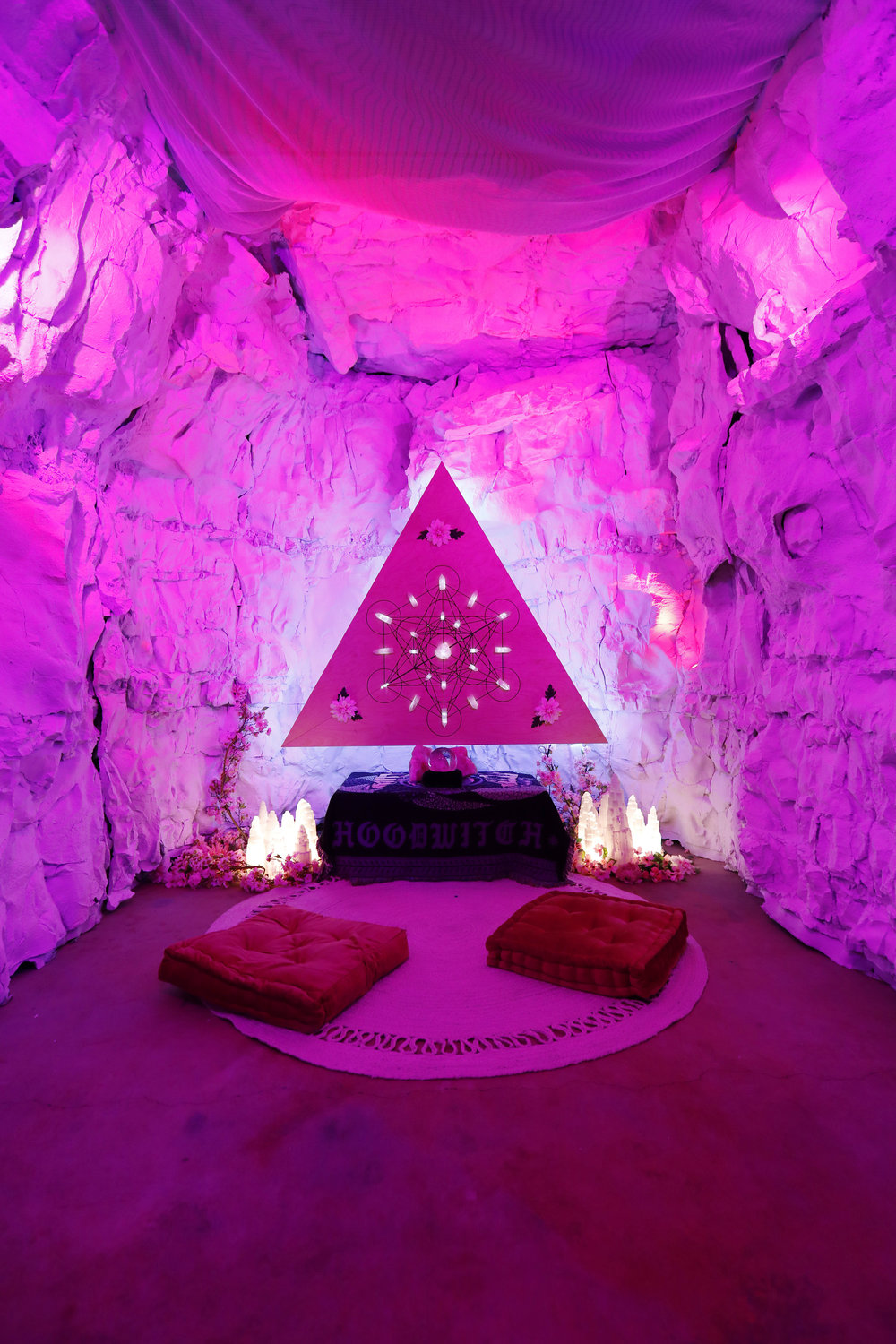 The Hoodwitch, You are Magic, 29Rooms: Expand Your Reality. Photo by Jeff Schear/Getty Images for Refinery 29
A CONVERSATION WITH YOUR INNER CHILD
"This is a NY favorite," says Gelardi about the collaboration with Carlota Guerrero. "She created those two beautiful sculptures that are facing each other symbolizing the adult self and the child self," she explains. "When you get inside you're meant to look in the mirror and write a note to your inner child." The walls of the room are plastered with all sorts of messages and going through them is both a soul-searching challenge but also a social experiment of sorts. Reconnecting with your inner child is a vital component of self-work and often the part of us that has been linked to curiosity,  intuition, creativity. "I spent so much time in the NY room just reading what everyone wrote," adds Gelardi. "Some were really hilarious but others were really deep and intimate, like, people rassuring themselves that it's gonna be ok, that it gets better and to hang in there."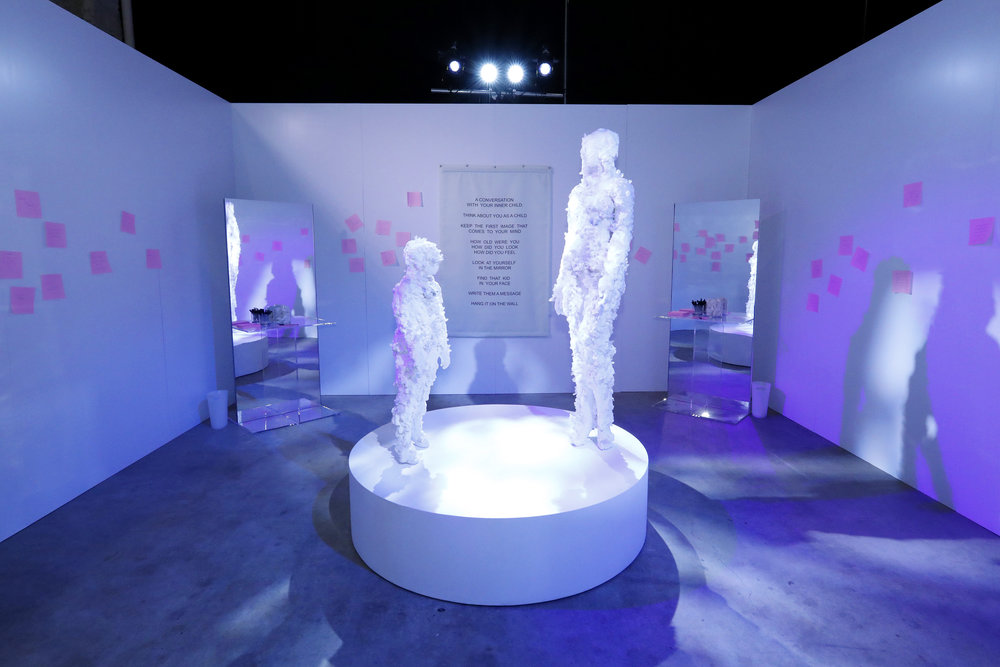 Carlotta Guerrero, A Conversation with your Inner Child, 29Rooms: Expand Your Reality. Photo by Jeff Schear/Getty Images for Refinery 29
"We wanted to lean into the fact that people come in and take pictures within our experience but in a different way, where we're showing them the power of lighting to transform," says Gelardi pointing at what at first glance looks like a regular photography studio setting. "It doesn't really look like anything when you look at it like this but when you sit in there, both studios are experiments with lighting showing the ways it can be used as a paintbrush. We wanted to give people the opportunity of almost being in a photography studio with this interesting lighting they couldn't create on their own." But the manipulation of light, color, and shadow goes beyond snapping a colorful selfie—as your experience changes so does your perception. Which means the installation fulfils its purpose: to put you quite literally "in a new light".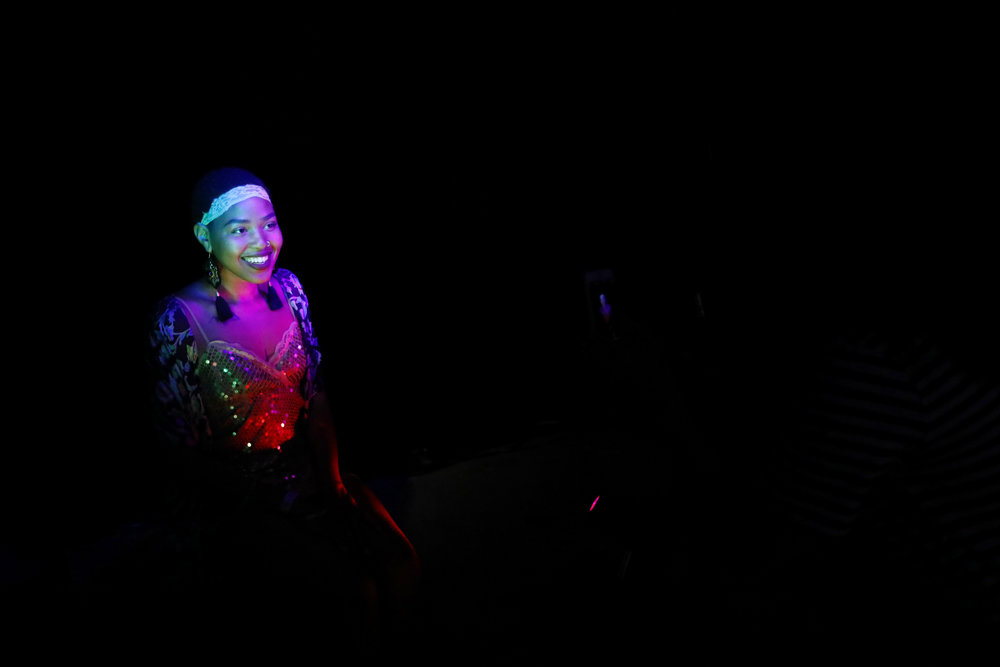 No Filter, 29Rooms: Expand Your Reality. Photo by Jeff Schear/Getty Images for Refinery 29
A checkered-floor room with bright red doors left open—an invitation to visitors to explore an alternate reality. The 29Rooms collaboration with Colombian-American singer and songwriter, Kali Uchis, gives a Salvador Dali painting vibe. "Kali's an incredible musician and she has a very strong aesthetic in her music videos and her style," says Gelardi. "Actually this is her first time creating a physical embodiment of the themes in her music. She wanted to create this very surreal space of symbolism and dreams, where people can define their own realities."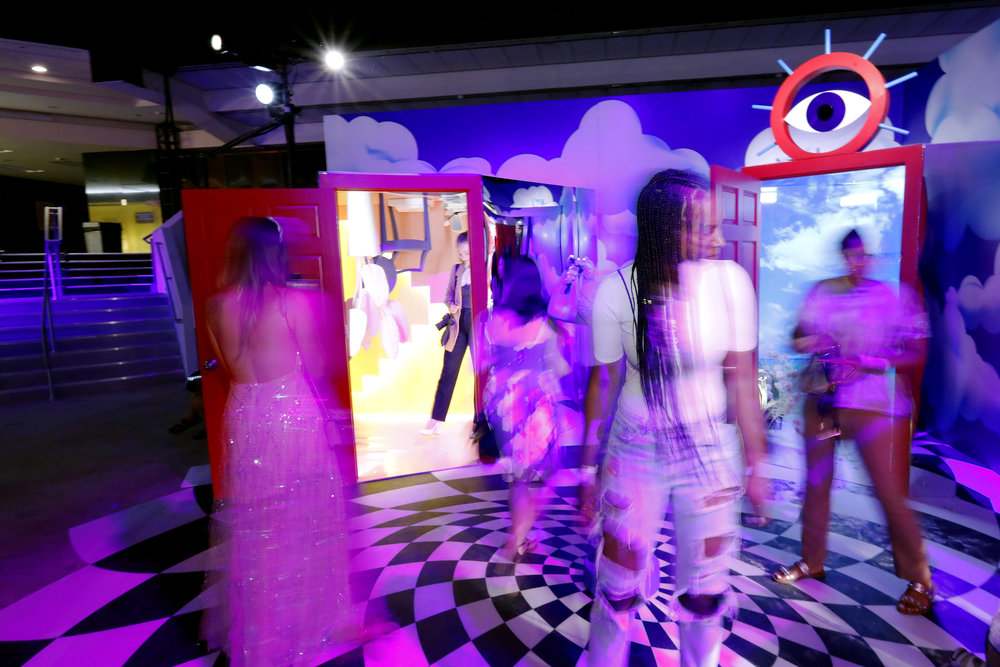 Kali Uchis, Dream Doorways, 29Rooms: Expand Your Reality. Photo by Jeff Schear/Getty Images for Refinery 29
"Uzumaki Cepeda loves bringing the colors of her culture into her artwork," says Gelardi. "Here she plays with very vibrant colors to create a safe space in the form of the teenage bedroom she wishes she had." The space is floor-to-ceiling covered in soft faux fur, complete with carefully placed details—a hamburger phone, a Nintendo 64 and posters inspired by the 90s, when Cepeda was a teenager. But beyond providing a blast from the past, the Dominican-American artist started covering everyday objects in fur a much bigger reason: to immerse people—especially POC, women and the LGBTQ+ community—in the comfort and safety they're so often denied.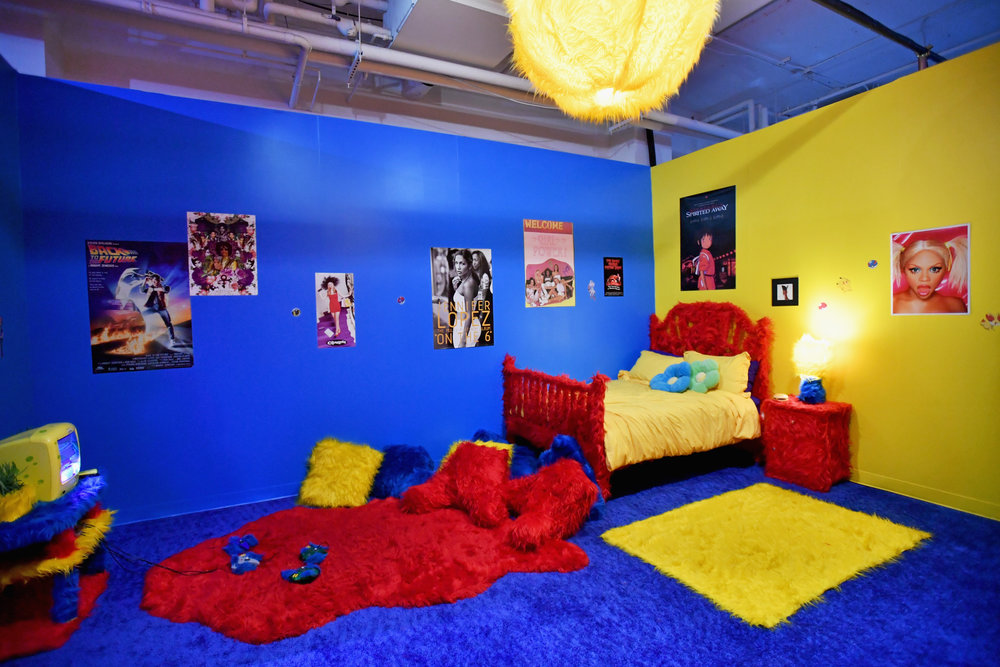 Uzumaki Cepeda, Teenage Bedroom, 29Rooms: Expand Your Reality. Photo by Jeff Schear/Getty Images for Refinery 29
29Rooms: Expand Your Reality