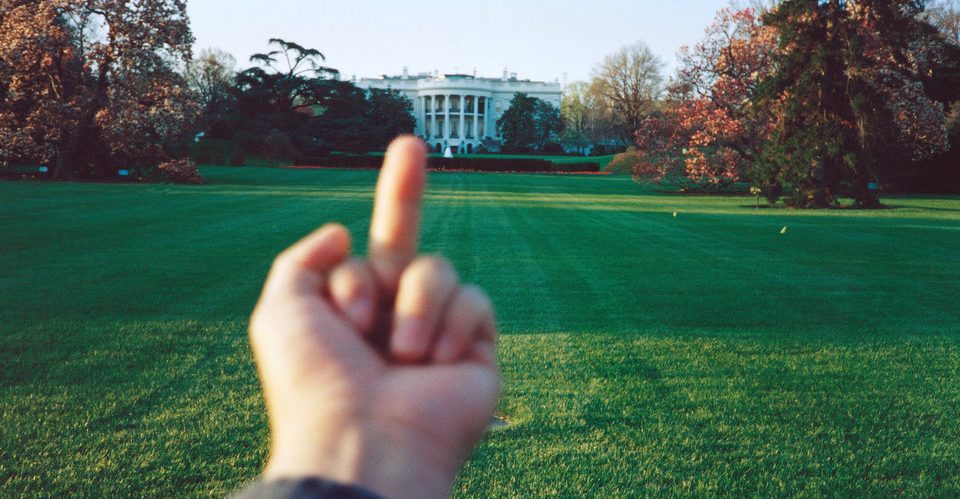 #AiWeiwei Three Decades of Controversial Work, One Major Retrospective
In a major retrospective spanning three decades of a highly controversial career, Chinese artist and activist, Ai Weiwei, takes over the Museum of Contemporary Photography (MoCP) with an exhibition that brings together professional photographs and imagery from his personal social media feed—selfies, widely viewed work, and everything in between. Existing between art and politics, "#AiWeiwei" showcases its maker's activism and negotiates issues of government surveillance, identity, authority, and power—all ever-present in the artist's life. He, over his prolific career, has been censored, surveilled, arrested, and imprisoned. Yet, through it all, he manages  to rise as a symbol of resistance and freedom.
"#AiWeiwei," an exhibition specifically designed for the museum space and curated by the artist himself, features more than 30,000 images, 16,276 of which wrap one of the first floor galleries in the form of a wall-to-ceiling wallpaper piece. Taking a closer look at the global refugee crisis, the artist visited several refugee camps around the world (from Mexico, to Syria, to Greece,) ceaselessly documenting his process, the places he went, and the people he encountered. His photos—blurry and small, yet overwhelming and powerful—come together, turning the gallery into a colorful mosaic of imagery and emotions.
Another wall features his hotly viral #LegGun photographic series. The global, social media phenomenon started when the artist, re-creating a movement he had originally seen in a Mao-era ballet, posted a photo of himself holding his leg like a gun—a commemorative gesture nodding to the twenty-fifth anniversary of the Tiananmen Square Massacre. Shortly after the posting, the Internet exploded: thousands of people followed his lead and similar photos spread on Instagram and Twitter like wildfire, giving the hashtag #LegGun monumental proportions. 765 of these responses made it onto the MoCP wall, as part of the exhibition.
Featuring a wide body of multidisciplinary work that spans photography, film, installation, and architecture, and extends to the use of technology and social media as a means of art making, "#AiWeiwei" creates a timeline of Ai's career. Early, black and white photographs—an ode to the East Village avant-garde, at a time when Allen Ginsberg was a leading figure of the counterculture and Andy Warhol's glory days were very much alive—meet his most recent ones. For instance, those showcasing the artist's hand giving the middle finger to Trump Tower in Manhattan as part of the ongoing series "Study of Perspective," where he would do the same with several monuments, landmarks, and institutions of cultural and political power around the world.
Strategically positioned and showcased in the form of a haunting, life-size mural, is one of his most iconic selfies, "Illumination." Taken against a hotel elevator mirror, at three o'clock in the morning, this cell phone snapshot shows the bright reflection of a beaten up Ai, escorted by government agents following his arrest, due to his implication with yet another challenging task. He had been  calling for transparency in the investigations of fatalities during the Sichuan earthquake of 2008.
Known as one of the world's most provocative cultural icons, Ai turns his lens towards the secretive and violent nature of the Chinese regime—his way of providing blunt socio-political commentary. But, in reality, what seems of utter importance to  him is truth—the expression of freedom, creative thought, and human nature stripped-bare…even documented with an iPhone, in the form of a selfie.