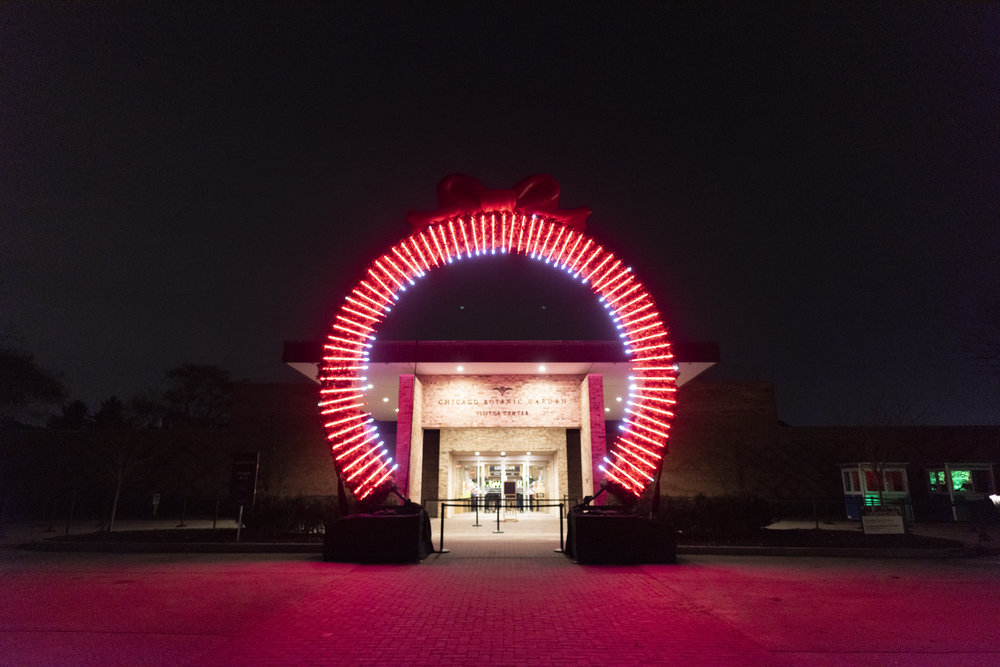 #Lightscape: The Chicago Botanic Garden Gets Lit
I magine 385 acres of landscaped gardens featuring millions of plants and flowers in elaborate settings. Now light it up! Millions of sparkling lights? Check. Luminous singing trees? Check. Light waterfalls? An immersive ribbon walk-through installation? Double check. This is Lightscape, a real life winter wonderland that will become your new annual holiday tradition. As we walk around the garden amid a million glowing lights in below-zero temps—hot apple cider with rum in hand—we couldn't help but think about all the reasons why the Chicago Botanic Garden is worth escaping to this holiday season. Here's our top three.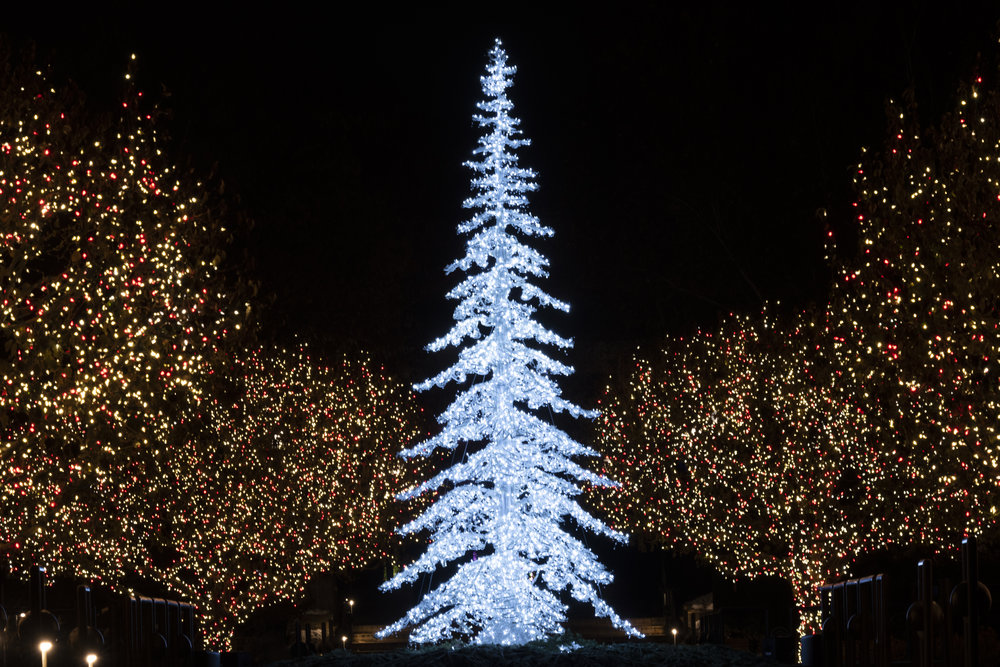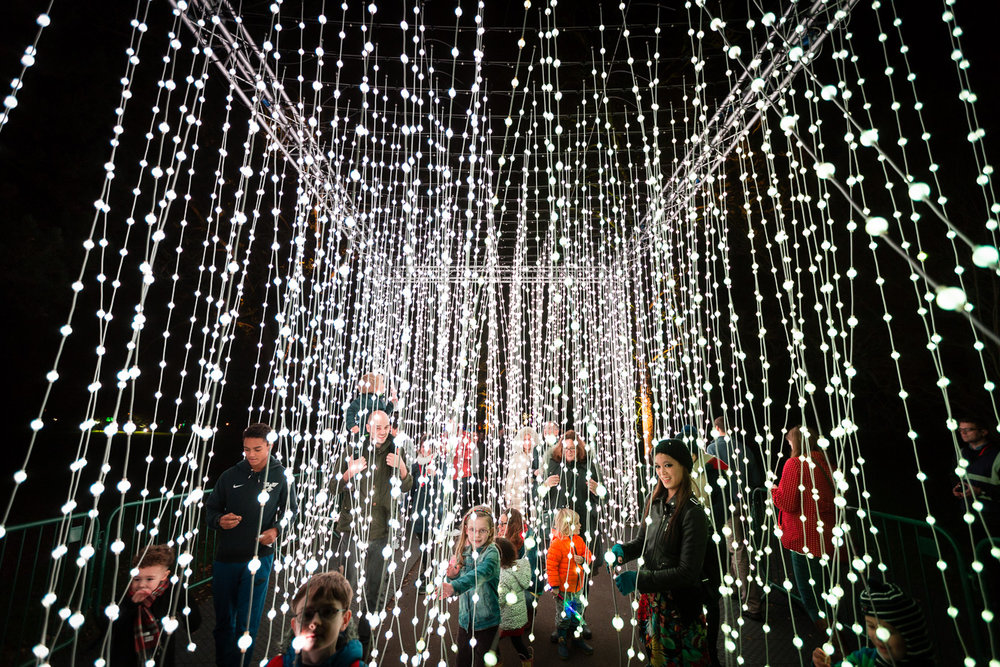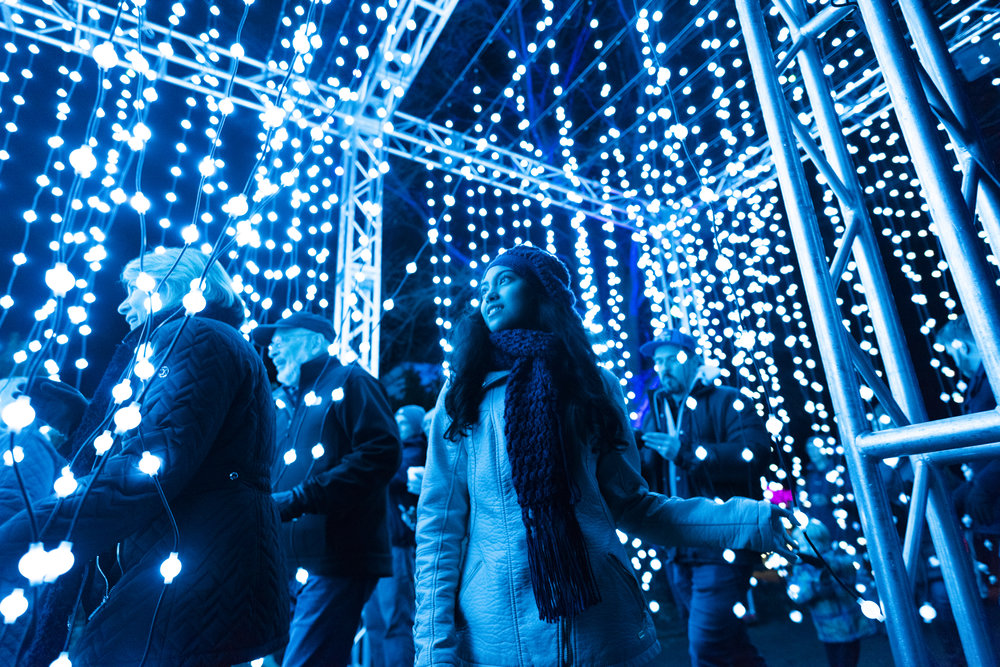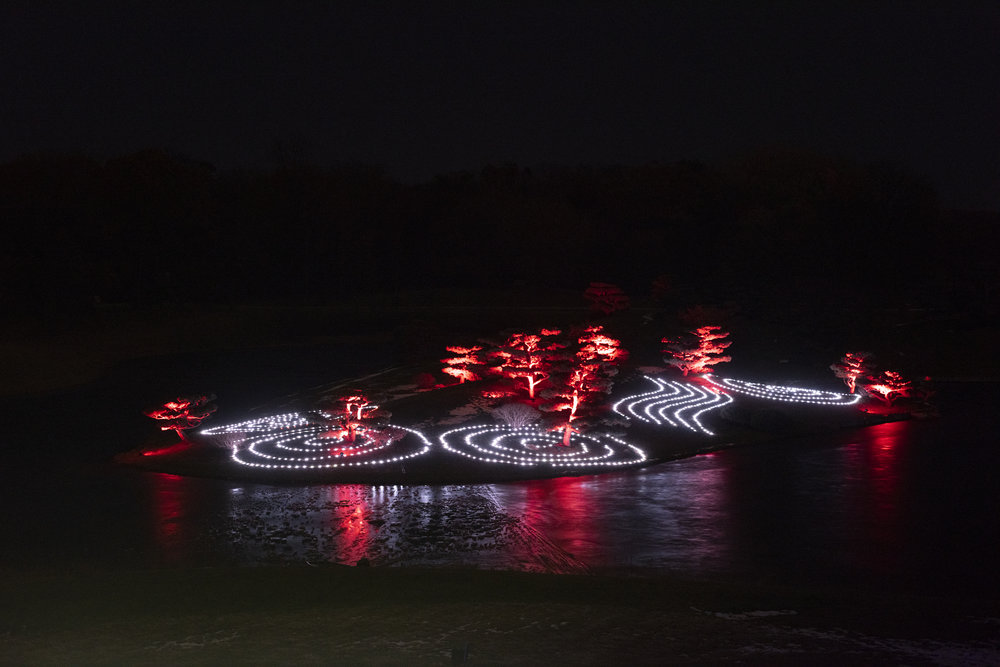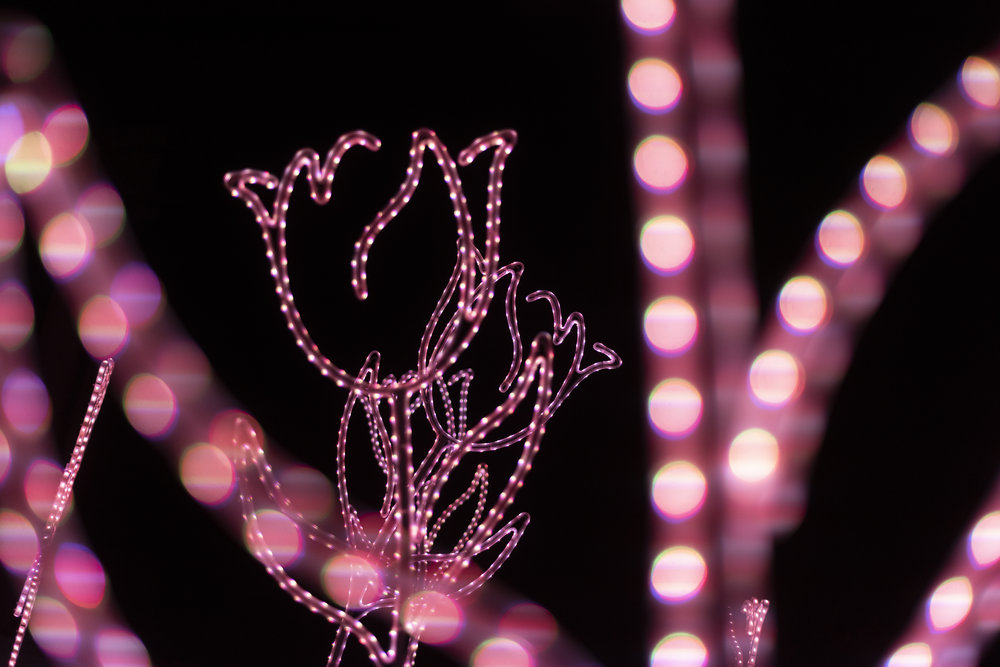 Lightscape, Chicago Botanic Garden, 2019
HOP RIGHT INTO THE HOLIDAY SPIRIT
Lose yourself into tree-lined paths lit by thousands of twinkling lights. Listen to a choir of singing trees that change color. Toast marshmallows over a fire. The more you wander around the Chicago Botanic Garden's holiday-themed extravaganza, the more you will realize that Lightscape is more than a family-fun light event—it's your chance to give yourself a much-needed break, relax and recharge. And if your holiday cheer is still nowhere to be found, just try standing still in a dark field surrounded by the flickering flames of lanterns in the wind. Gazing out at the Garden of Fire induces a near meditative state. Maybe this will get your out of your funk and right back to being your jolly self again in no time. And maybe then you'll avoid being cast in the role of the Grinch Who Stole Christmas this year.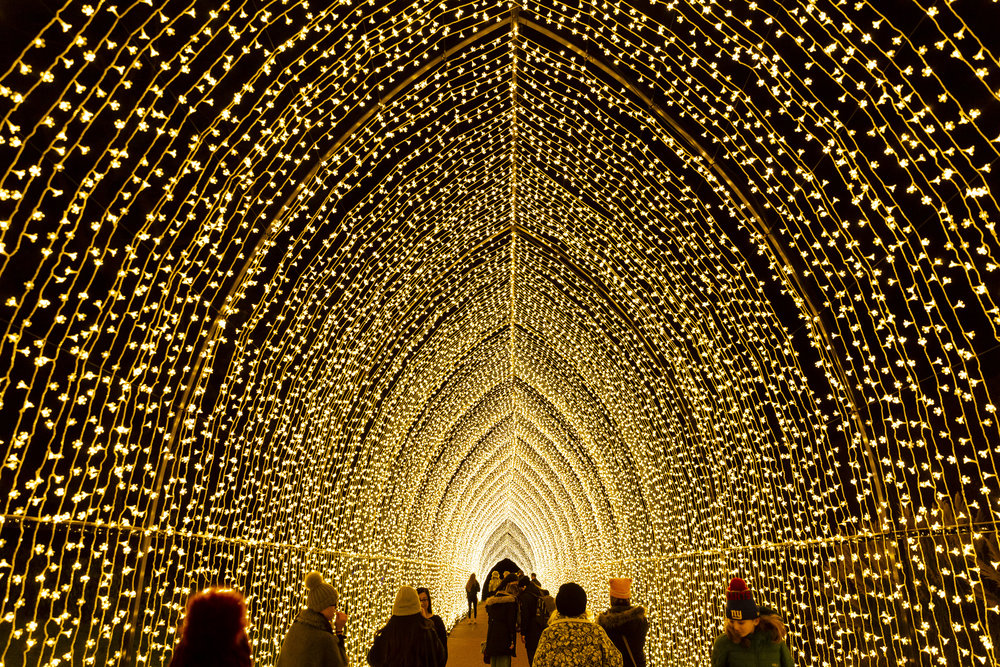 Lightscape, Chicago Botanic Garden, 2019
The minute you step into Lightscape's mile-long illuminated trail you're immediately transported to a different world. There, trees and thick vegetation (that includes rare and endangered plants) won't let traffic noises come through. You feel immediately relaxed. Founded in 1890, the Chicago Botanic Garden features twenty-seven gardens—including the Japanese Garden, their English Walled Garden and the Waterfall Garden—and four natural areas, all situated on and around nine islands, with six miles of lake shoreline. One of the world's greatest living museums and conservation science centers, the garden brings together roses and orchids, water lilies and lotuses, bulbs, fruits and vegetables, and an impressive bonsai collection. And that's just the tip of the iceberg. Their motto? Urbs in Horto, which translates from Latin to "city in a garden". How appropriate.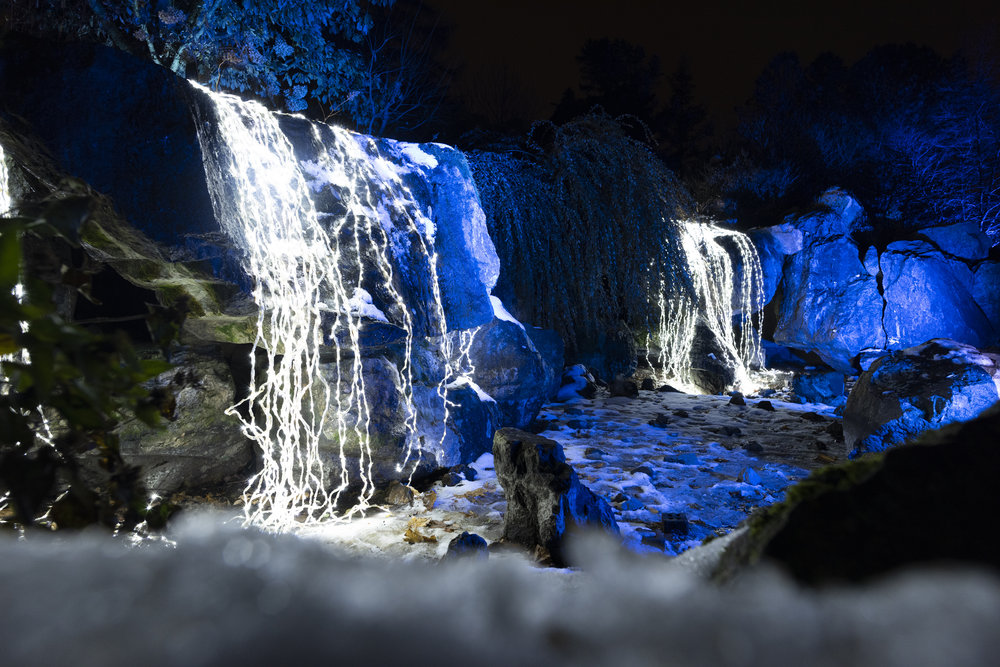 Lightscape, Chicago Botanic Garden, 2019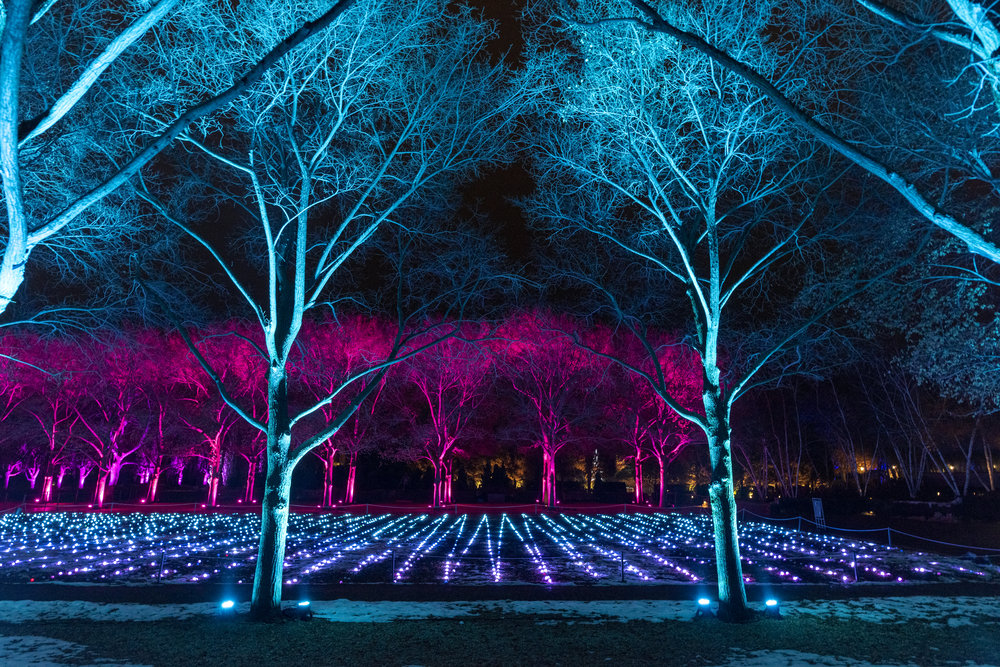 Lightscape, Chicago Botanic Garden, 2019
FIND THAT PERFECT INSTAGRAMMABLE MOMENT
Love it or hate it, people will do just about anything for the 'gram these days—and so are we. Not only interactive ⁠but also highly Instagrammable, Lightscape is what your Insta feed didn't know it needed. Defy the cold by posing on a Christmas projection floor, play with the ribbons of light and make the most festive Boomerang video as dazzling lights dance on the front lawn making elaborate patterns. As you walk through the tunnel of light you realize that the Chicago Botanic Garden is filled with picture-perfect places that will look right at home on your social media feed. So why not create memorable experiences while boosting your clout online along the way? Snap that Instagrammable moment. You never know: this could be this year's Christmas card.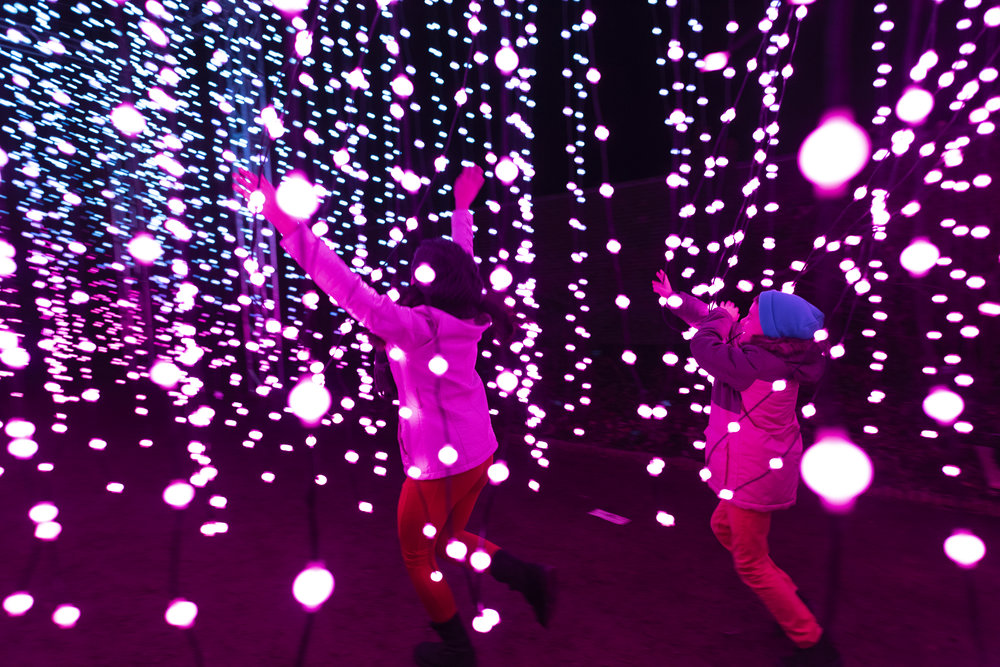 Lightscape, Chicago Botanic Garden, 2019