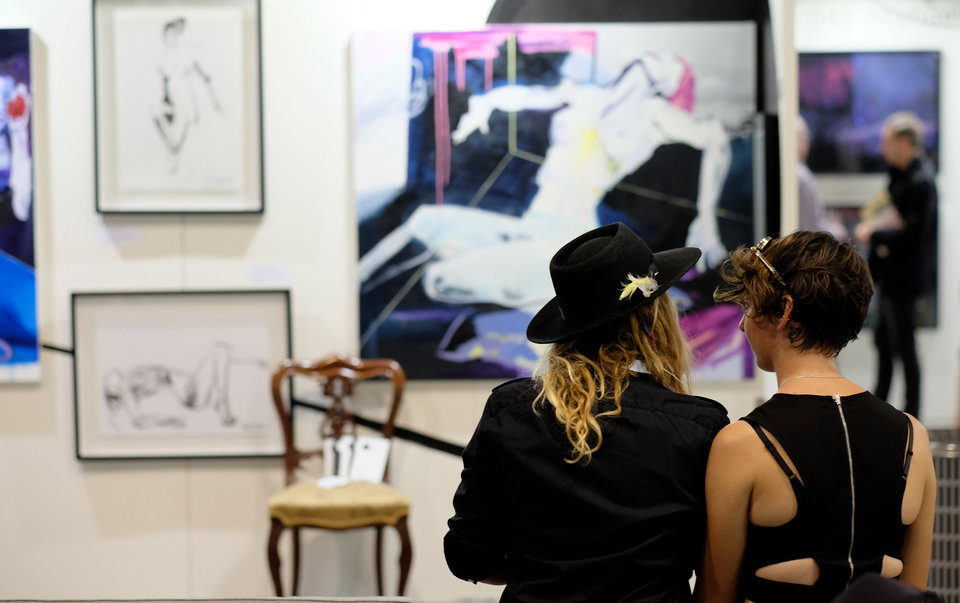 Not Your Ordinary Art Fair: 5 Questions to The Other Art Fair Director Sophie Lucas
W  hether you care passionately about art and its power to make positive culture change or you've never set foot in a gallery in your entire life, this show is for you! A refreshing take on traditional art fairs, here comes The Other Art Fair to bring new creative voices into the mix, make contemporary art more accessible to everyone and even get you shopping.
Presented by Saatchi Art, the art fair that doesn't quite feel like an art fair returns to Chicago for a second edition this May (16-19) and what better place to do so than Mana Contemporary, Pilsen neighborhood's massive art center with a mission to bring the creative community together under one roof—think artists' studios, exhibition spaces, classrooms, libraries, cafes and more. Adding to that, The Other Art Fair becomes a vibrant hub for a new generation of artists, collectors and art lovers to discover up-and-coming talent, make connections in a rather chill setting, and, why not, take some art home—prices starting from just $150 definitely make things a little easier.
Featuring more than 100 independent artists from Chicago and beyond, all hand-picked by a jury of art world experts, The Other Art Fair, with editions in Brooklyn, Los Angeles, Dallas and Australia (Sydney and Melbourne) since its launch in London, UK, in 2011, has managed to create an ever-growing community that shares one single goal: challenge the traditional ways of presenting, viewing, experiencing and thinking about contemporary art by bringing under-the-radar creatives, their practices, processes and ideas, into the spotlight.
This year's fair includes a carefully curated program of installations and performances, thought-provoking conversations, interactive workshops, music and special events. Think of having artists transform your old, pre-loved artwork into a brand new original, or learning the craft of experimental cocktail making as just a few of the immersive experiences the art-filled long weekend holds. But before you dive in, check out what Fair Director, Sophie Lucas has so say about celebrating the Other in Chicago—a city with strong cultural spirit and unique identity.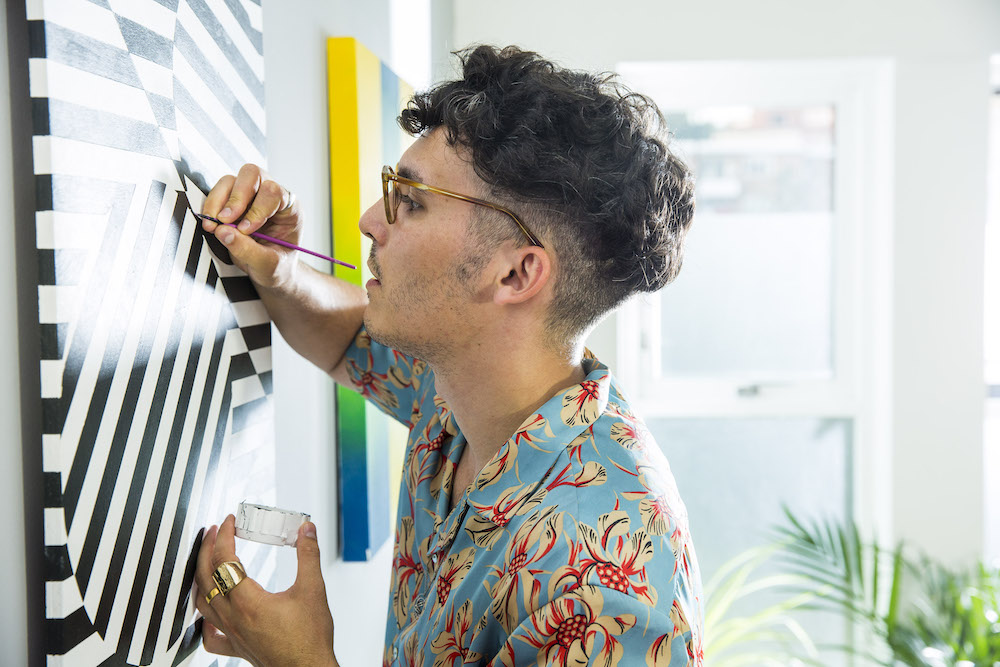 The Other Art Fair
The Other Art Fair has built a unique contemporary art experience outside the traditional gallery system. Why is it important to keep exploring new ways of making connections within the art community?
Sophie Lucas: The landscape of the art world has radically changed over the past decade. However, one key element remains the same: the importance of artists and their practice. At The Other Art Fair, we celebrate this by placing the artist at the forefront of everything we do: from using our exhibiting artists as the faces of our marketing campaign to commissioning art installations for the entrance of the fair. The artist-led nature of the fair attracts an exciting range of individuals who wish to engage with our artists: museum curators, traditional gallerists, corporate brands, interior designers, first-time buyers, art students, young collectors, practicing artists and more. What is more exciting is to see these onsite connections develop into tangible opportunities for artists.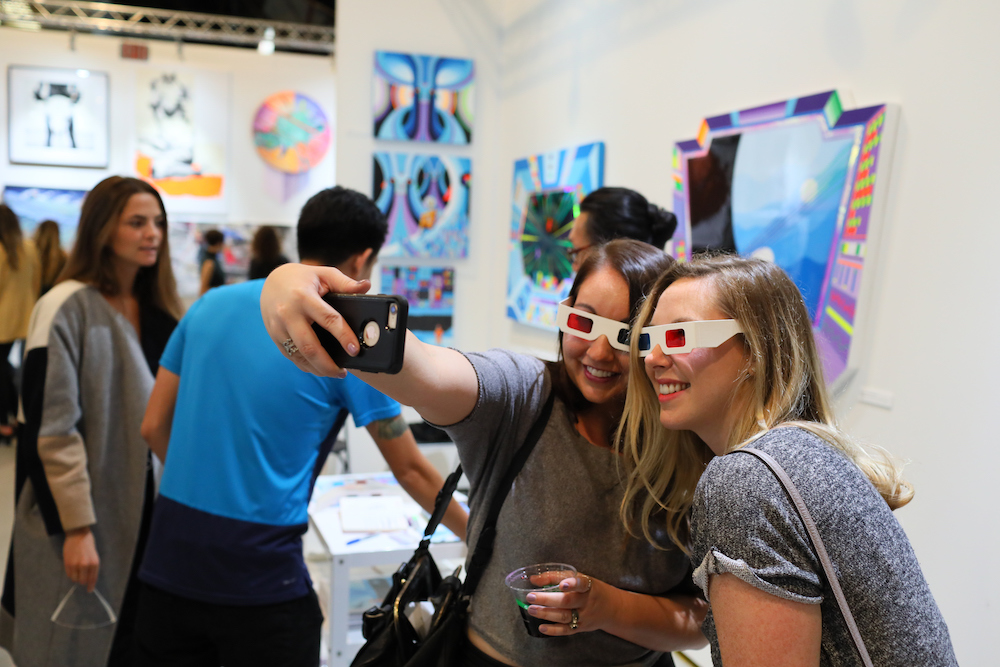 The Other Art Fair
Can you talk about the fair's role as a setting for artists to develop and improve their entrepreneurial skills—especially in the digital age, where personal branding (on- and offline) is more important than ever?
Sophie Lucas: By its nature, the fair attracts entrepreneurial artists who wish to forge their own careers, either by selling their work directly to our audience or attracting interest from art world protagonists. Each one plans every element of their participation: from the practicalities of hanging artwork to the challenges of promoting their involvement to their followers. The fair is particularly demanding for our artists who are based abroad as they have to coordinate the transportation of their work across the globe. That said, we appreciate that the fair is a huge undertaking for our artists so we strive to help them as much as possible. As Fair Director, I lead a pre-fair workshop to advise exhibitors on logistics, booth curation, promotion and branding. Additionally, our marketing team is directly in touch with all 120 artists to advise them on their online presence. Many of our artists, however, are brilliant at social media so it is exciting to see their posts leading up to the fair! Finally, our strong artist community (on- and offline) is a key factor to the success of the fair. We regularly host social gatherings and all artists are invited to join a private Facebook group so past fair exhibitors from across the world can share tips and advice.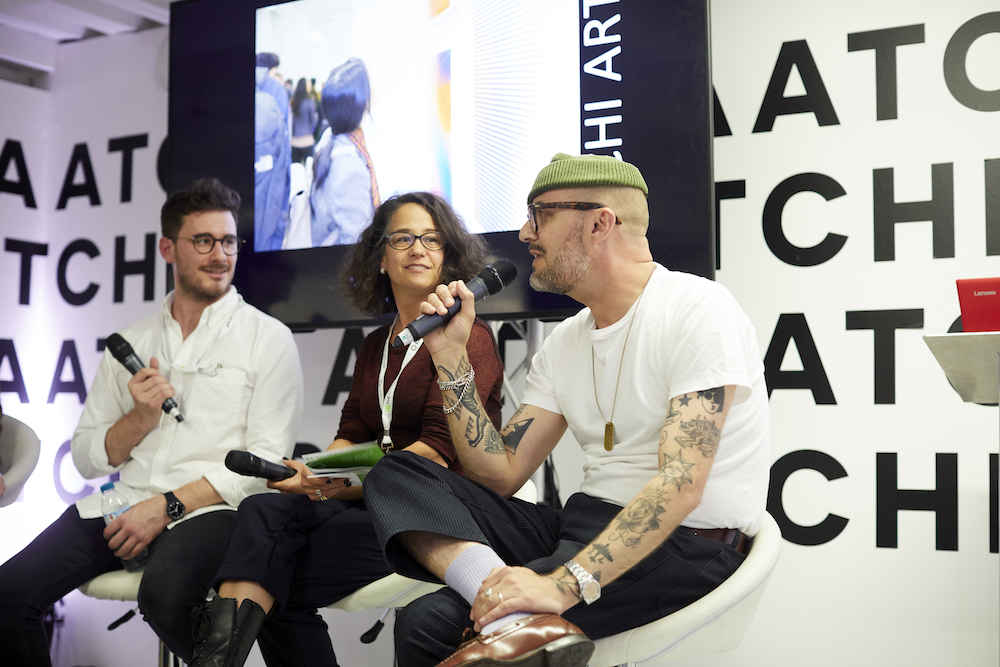 The Other Art Fair
Chicago's creative and entrepreneurial landscape is constantly growing and changing. What do the works presented at this year's fair reveal about the city's unique identity, trends and market compared to other fair locations?
Sophie Lucas: I very much enjoyed launching our inaugural Chicago fair last September and am excited to bring the fair back to the city for our second edition this May. Having worked on past editions of The Other Art Fair in London, Brooklyn, Sydney and Melbourne, I have witnessed how our fair model is received in a variety of cities; the overwhelmingly welcoming and enthusiastic response of Chicago artists and partners reflects the city's strong cultural spirit. Our programming is particularly varied and this diversity of content is led by local partners such as Little Black Pearl, guest artist Sandra Antongiorgi, AMFM, The Arts Of Life, Low Res and Reckless Records. As an example, it has been brilliant working with Ciera McKissick, founder of AMFM, to curate our Friday Late program of live performances. Ciera is passionate about showcasing new talent and works with an incredible variety of interdisciplinary artists. The Friday Late content highlights how Chicago's creative talent goes beyond traditional fine art conventions: Yomi, a dream-pop jazz harpist; Windy Indie, a classically trained violinist from West Side Chicago; and Djedi, a tap dancer that fuses the traditional dance form of tap with hip hop. Additionally, it is testament to the city's global positioning that there are so many international artists choosing to exhibit at the fair. We are delighted to welcome artists from the UK, Italy, Greece, Argentina, Canada, Serbia, Brazil, Georgia, Australia, Malaysia, UAE, Ukraine, France and Spain.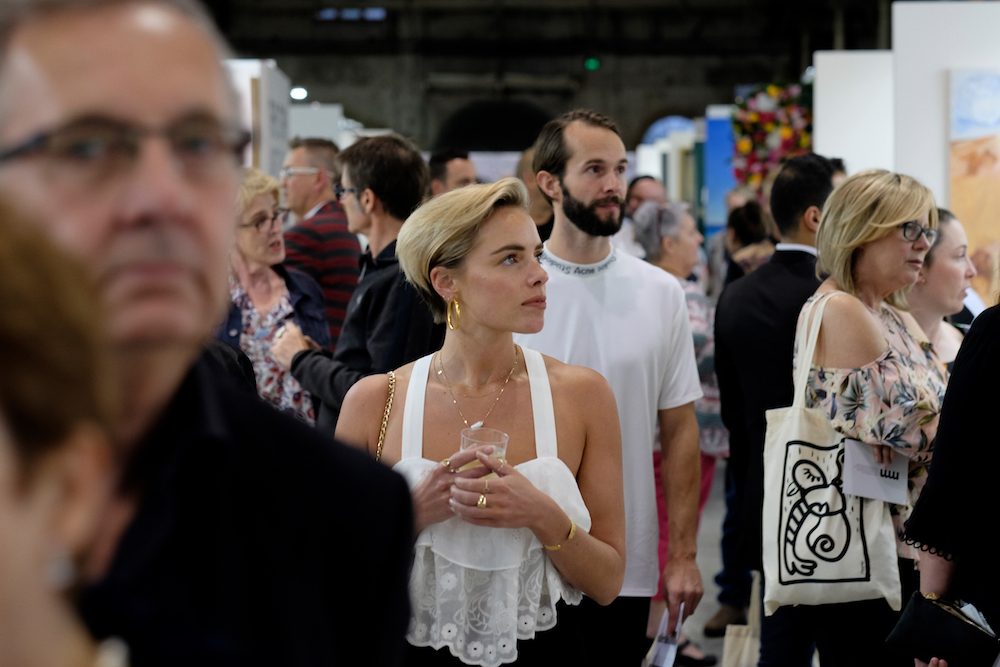 The Other Art Fair
In what ways, would you say, a fair like this is changing the ways in which people think about culture?
Sophie Lucas: The Other Art Fair encourages visitors to be curious and enjoy the "other." By providing a platform for open discussion with artists, we challenge our audience to independently form their own opinions about contemporary art. Every artist has been selected by a committee of art experts: Monica Haslip, Ysabel Pinyol, Nathan Michael, Vincent Uribe and Rebecca Wilson. Within this curated selection of artists, however, our visitors are free to follow their own instincts about the work on display. The immediacy of the artists standing in front of their work sparks a more spontaneous exchange and hence creates an unusually energetic environment for viewing art.
What are you most excited about this year?
Sophie Lucas: Alongside our diverse lineup of artists, I am particularly excited about our Upcycle feature. As part of the fair's Greener Future 2019 initiative, we are working with Chicago artists Sam Kirk, Meghan Borah, Badass Cross Stitch, Melissa Leandro and Whit Forrester to transform, revive and 'upcycle' objects. We invite our visitors to bring old prints, photographs, shoes, hats—anything!—to be creatively revived by these talented artists.